If you are looking for an interesting take on the traditional Christmas wreath, here's a great alternative!  I found this created by a crafty girl from a blog called Birdhouse Family.  It's cheap and easy to make, but it looks like a million bucks.  Ignore that metal sculpture thing behind it – I am assuming they just decided to hang the wreath over the top of their existing art.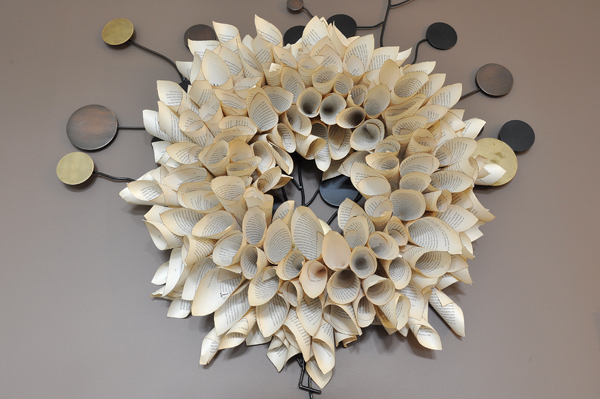 Take an old book and smear some dark paint around the edges, let dry.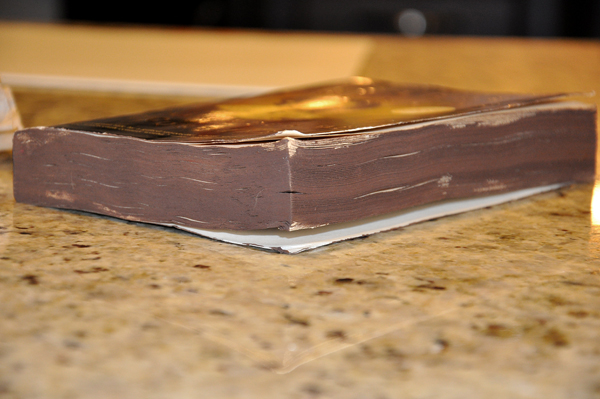 Remove pages and swirl each one into a cone, with painted edge on the large end of the cone.  Slightly flatten the small end, seal with glue, then glue to a pre-cut wreath template (cardboard cut into a wreath shape – keep in mind, the finished wreath will be larger than the form you cut).  Glue each one, working in a circle starting from the outside edge and working in.  I'm thinking you might could use a stapler rather than a glue gun.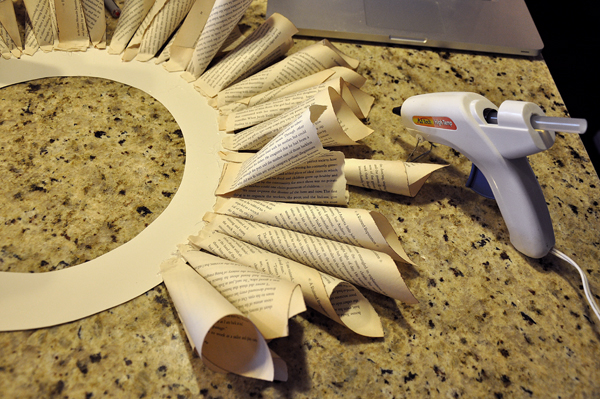 Tah-dah!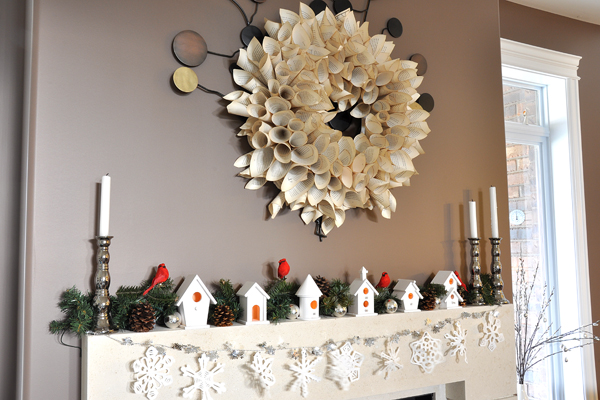 Gorgeousness!  Hey, this is not just for Christmas – you could display this anytime.  You could even use it as a centerpiece by laying it flat on a table with a tall pillar candle or glass vase in the middle.  You go work on this, and I'm going to spend the day rearranging my daughters' rooms and painting/reupholstering two more chairs before Christmas Eve dinner at my house!
Photo And Idea Credits:  Birdhouse Family.
Share this Post