All you need to make your own shabby chic lampshade:  a wire lampshade frame (mine is a vintage one – it's former shade was made of paper and got torn) and strips of white fabric.  I got this idea at Halloween when my daughter dressed as a mummy – I had all these strips of fabric from that costume, and I hated to throw them out.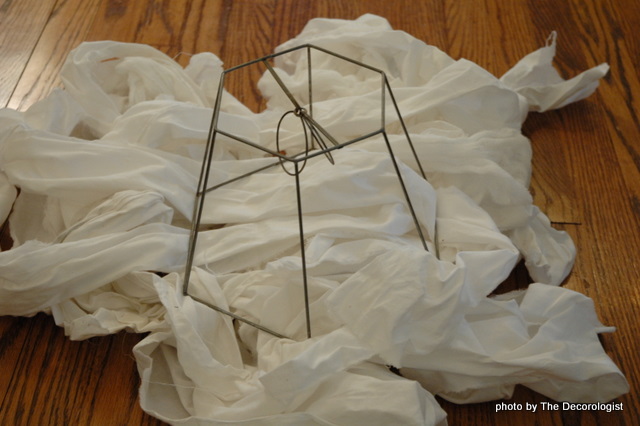 My fabric was already cut into strips (or ripped into strips, actually) when I made the mummy costume.  I'd say you'd want to cut/rip your fabric in 8-10 inch wide strips.  The strips then need to be cut to an equal length – long enough to wrap around the frame vertically once, then tied off into a knot.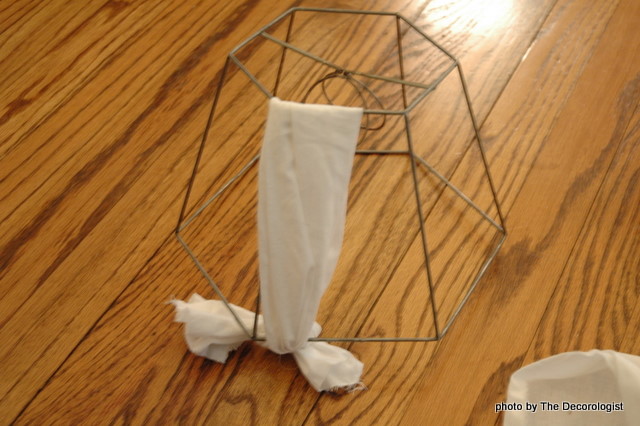 You keep tying fabric strips all the way around the frame until all of the wire frame is covered.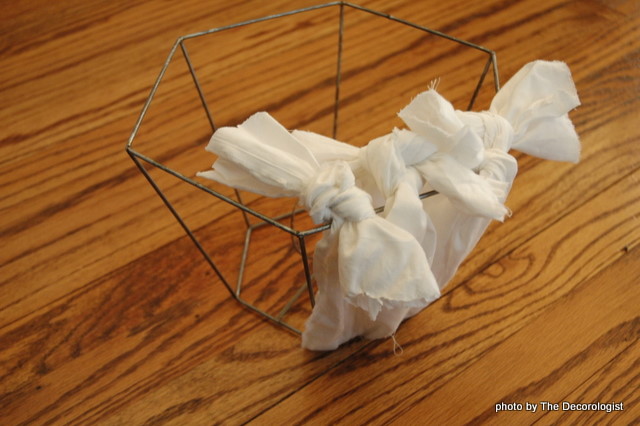 First, let me say:  my lampshade turned out a little more frou-frou than I meant it to.  I will probably redo this with strips of muslin rather than the heavier cotton fabric I had on hand.  I will also cut the strips a bit longer so the end hang down more rather than puffing out (that probably has to do with the thickness of the fabric, too).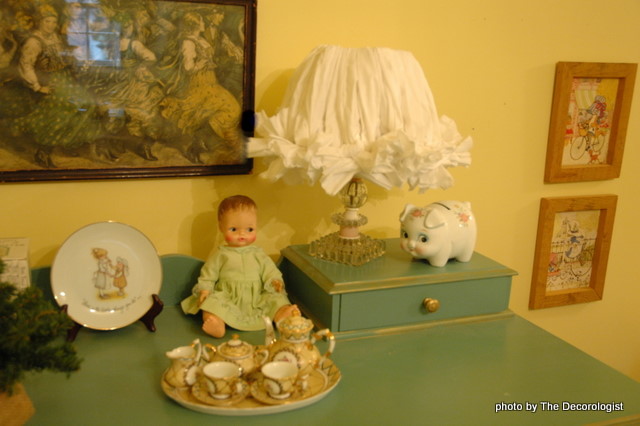 I think it kinda overpowers this small lamp in my daughter's room.  And it kinda looks like I made it out of toilet paper in the above photo.  Here's a shot with the light on: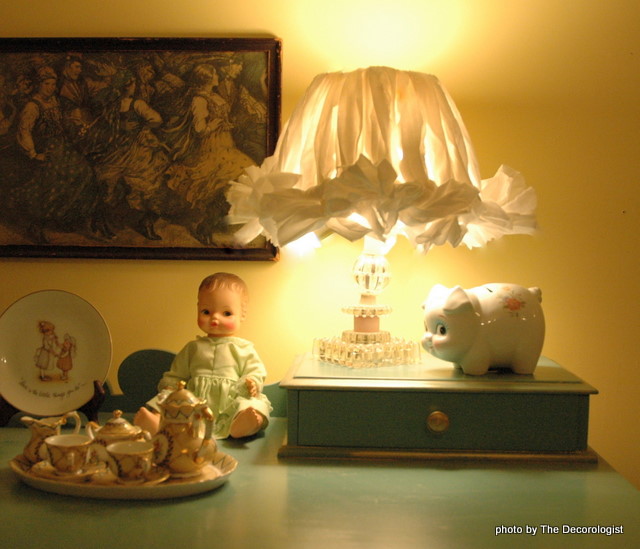 Perhaps I should stick to shopping for fabulous lampshades, rather than attempting to make my own!   Here is a photo of the costume that spawned this frou-frou lampshade.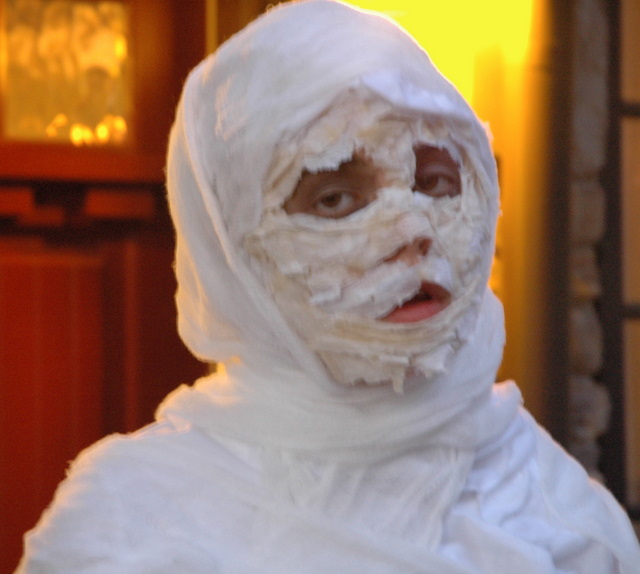 I guess that's what happens when mummies go shabby chic!
Share this Post