There's something about the Christmas season that sparks a bit of craftiness in me.  There are three projects that I am DYING to do over the next few weeks, but I am ridiculously short on time to do any of them.  However, I'm thinking if I say it aloud to you guys, it will encourage me to endulge myself and actually make them!  I am currently obsessed with the beautiful paper wreaths I have been seeing all over the internet.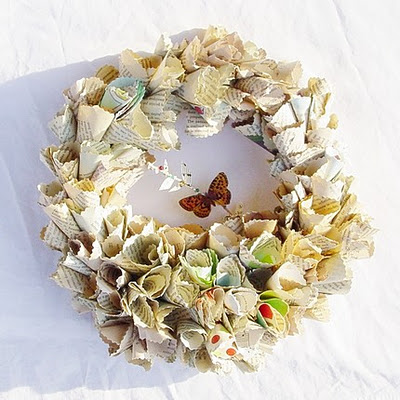 source
What I like about these wreaths (besides how cool they look) is that they are made from inexpensive, common materials and they appear to be quite simple to make.  Believe me, complicated crafts DO NOT look appealing to me at this time in my life!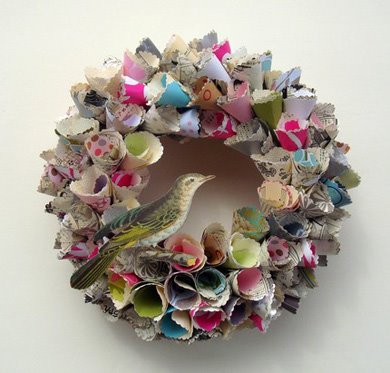 I mean, really, you just need a form or a base to staple or glue on rolled pages from books or old hymnals.  It can't be rocket science, right???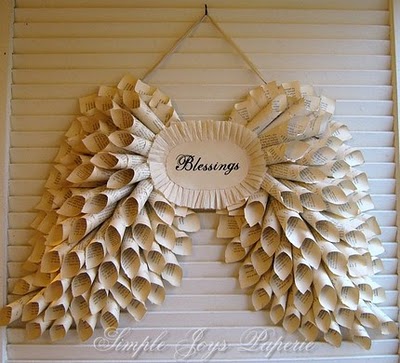 Well, this one might be rocket science – I'm not sure how this wreath was made.  Maybe you make some kind of origami rosette and then crush them before gluing them onto a foam wreath?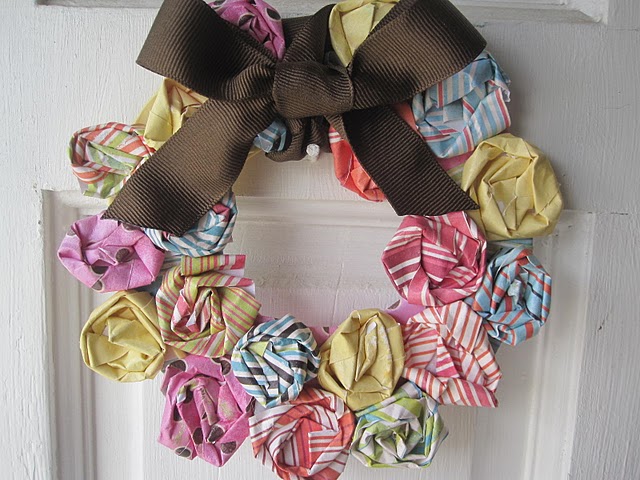 Just so you know (and can hold me accountable), I also want to make a lampshade out of strips of cheesecloth (saw this idea in an antique store) for my daughter's room.  This one should be easy-peasy.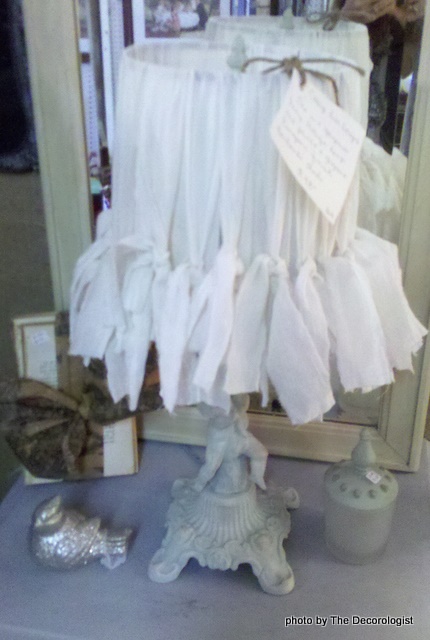 Cheesecloth Lampshade
The third crafty thing I want to create this season is a Christmas tree sculpture made of books.  There's no shortage of books around here, and you know how I love to decorate with them!  I mean, I can just use all the books I recently pulled out of my fireplace box, right? (If you don't know what I'm talking about, you can check that out here).  Is it just me, or does Christmas make you feel uncharacteristically crafty?
Share this Post