I love glamorous interiors.  And what's more glamorous than blue velvet?  There are lots of sumptuous options if you like the blue velvet trend.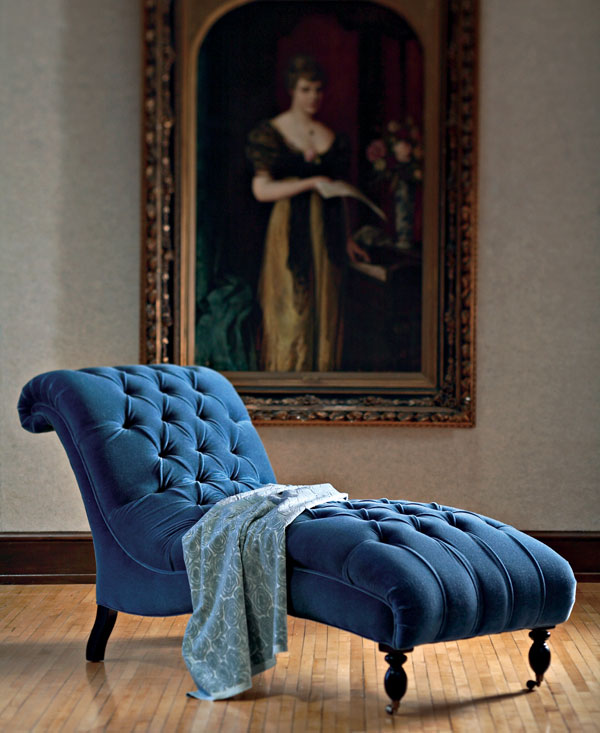 I don't watch Mad Men (not yet, anyway), but I swooned when I saw this blue velvet headboard in one of the character's bedrooms.   A headboard like that would get any girl in the mood.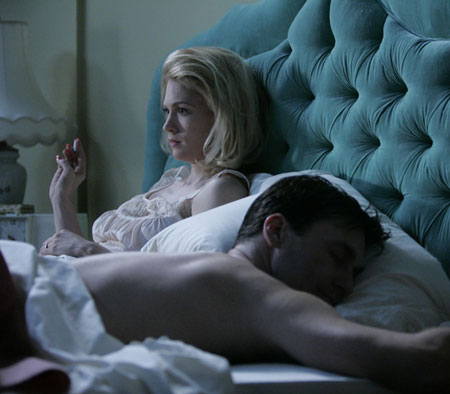 Here's another blue velvet headboard.   The designer of this retro-inspired bedroom mixed peacock, turquoise, and gray-blue.  Hmm.  And then he forgot to remove the sage green shams from the prior bedding.   And did he forget the bedspread, too?  That's rude, but that's what it looks like to me.  Let's move on, shall we?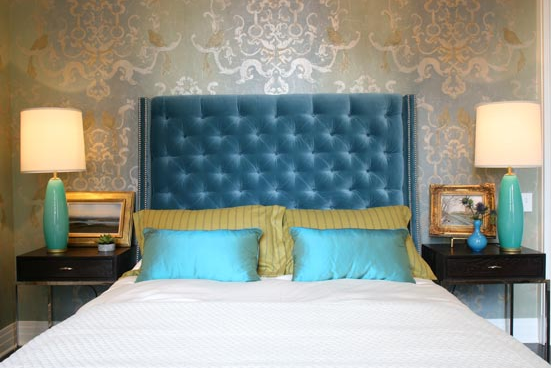 Lush blue velvet drapes look so luxurious – especially in the fall and winter months when lighter fabrics just don't feel cozy enough.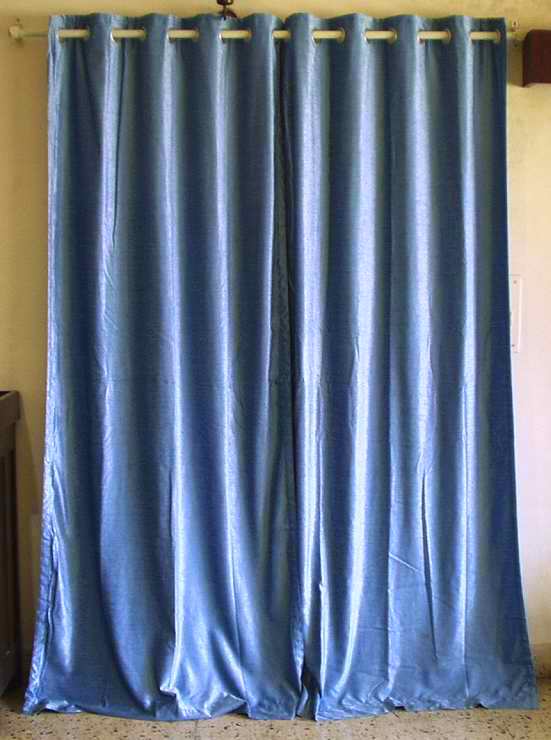 I love the shape of this velvet chair.  And the tuftedness.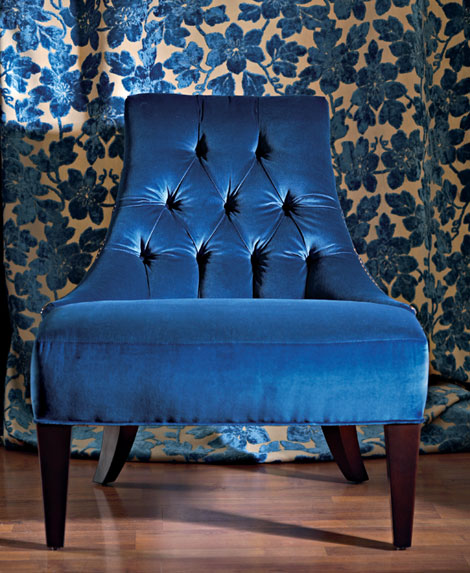 This is Candice Olsen's take on the blue velvet chair.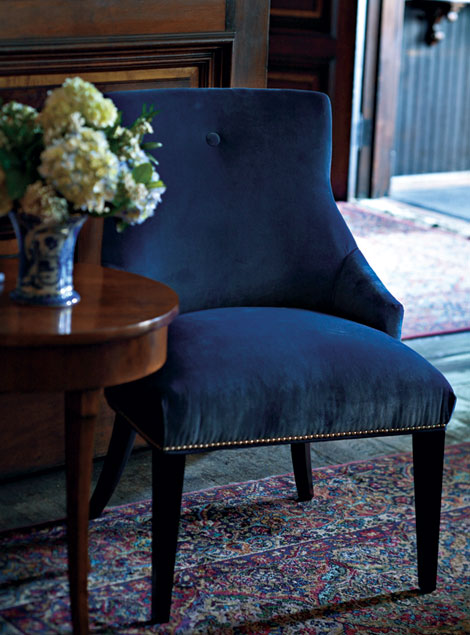 I love the blue-green vintage daybed and classic Gustavian lines of the sofa below.  LOVE!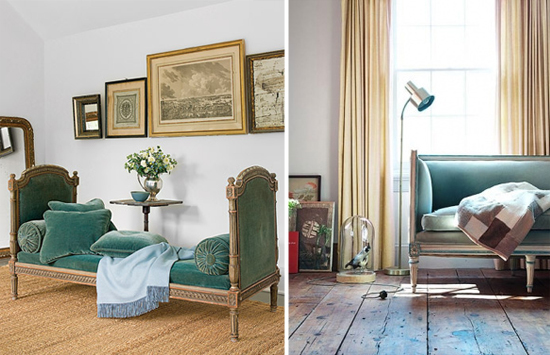 And blue velvet goes modern!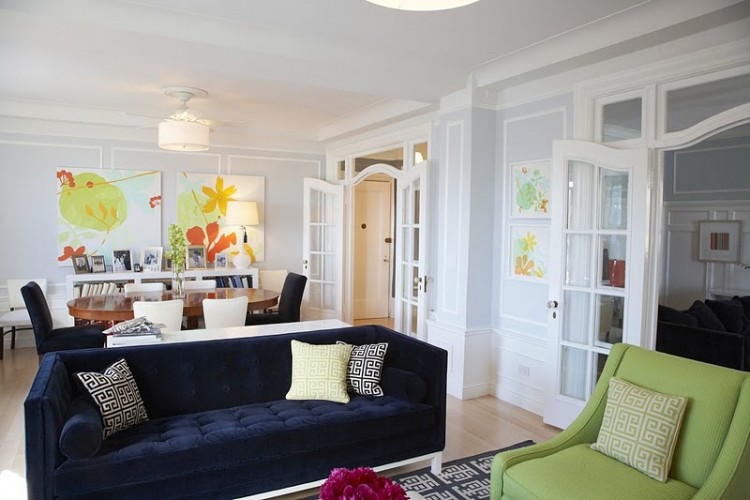 | | |
| --- | --- |
| Too much blue velvet for you?  How about a little pop of blue velvet in the form of an accent pillow? | |
This is one of my favorite sofa images ever.  I love the peacock blue and avocado together.  Here's my dilemma:  as much as I love the look of a velvet sofa, I cannot – and I mean cannot – bear to touch it.  I have a terrible tactile sensitivity when it comes to velvet.   Like nails down a chalkboard.  But that doesn't keep me from admiring it.  But it's gonna have to be in someone else's house. 🙁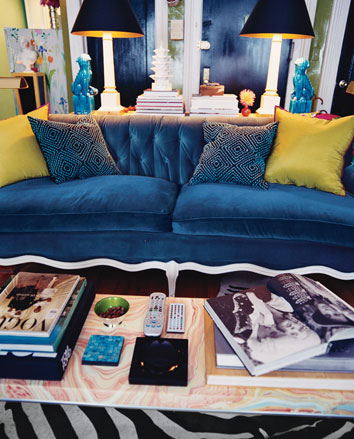 Photo Credits:  Traditional Home (1,5,6), Shelter Pop, Left Coast Luxe, CocoCozy, Ecab, Sally By the Sea.