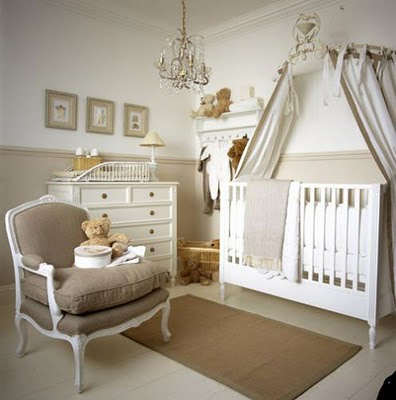 Last week, a client asked me to come up with a gender-neutral color scheme for her baby-to-be.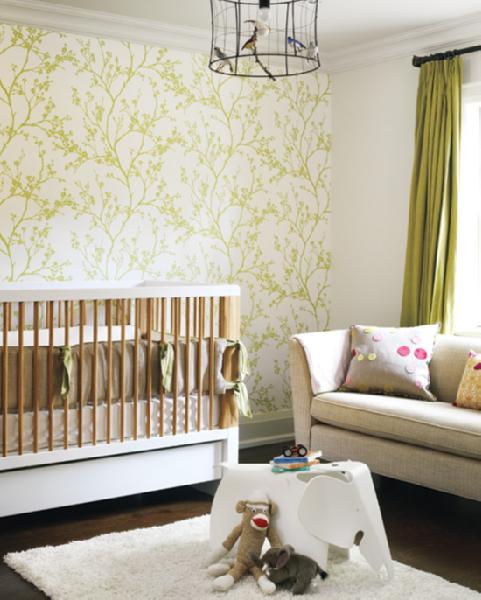 Colors that work in gender neutral nurseries include greens, blues, and yellows.  Browns and grays accented with an unexpected vibrant color works, too.  Orange is becoming a more popular choice, as well.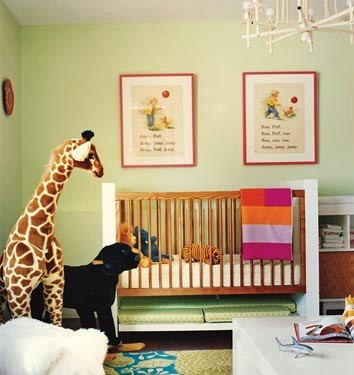 Maybe you start with a neutral wallcolor and add in some citrusy punches of color.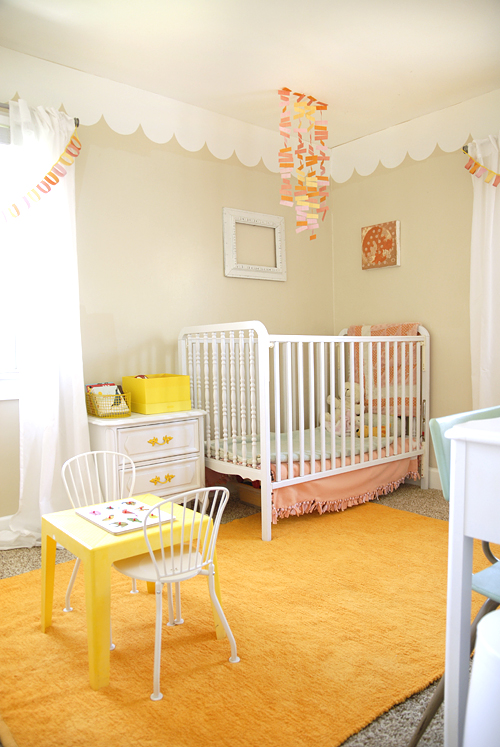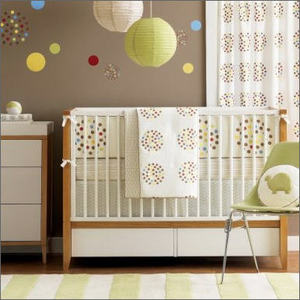 Don't forget:  a coat of paint makes everything more fun.  Painted wood furniture adds personality and spunk to a nursery.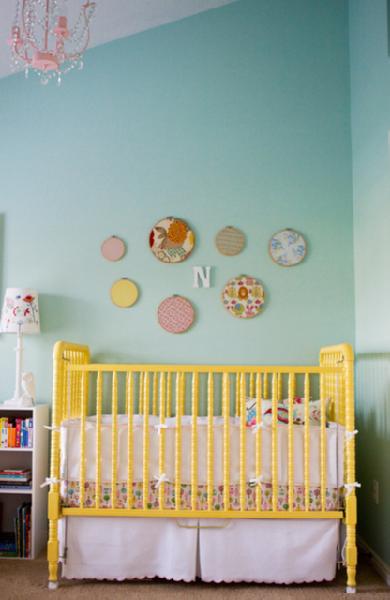 I'm really loving the turquoise with the lemon yellow – so fresh and happy!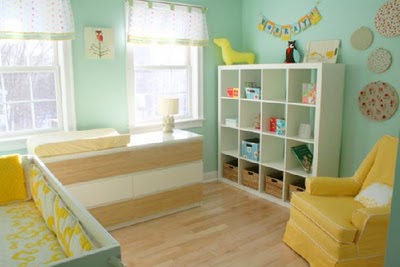 Another client brought this picture to me a couple of months ago as inspiration for the nursery in the new home she and her husband are currently working on.  Ultimately, we chose a less vivid version of this color combo.  I can't wait to see it all come together!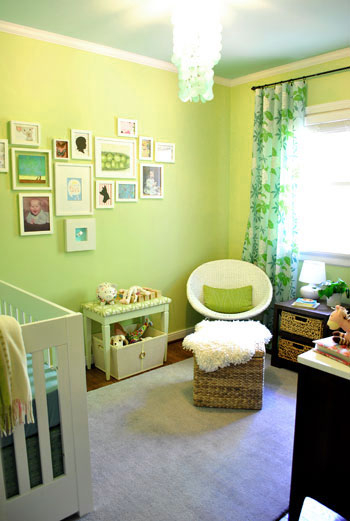 Photo Credits:  Custom Nursery Art (1,7), Decor Pad(2,6), St. Houzz, Apartment Therapy, Hatched Prints. Young House Love.