Sometimes I like to get the reactions of The Decorologist's Facebook followers to new trends and design news.  This week, I posted a link about Sherwin-Williams 2012 Color of the Year and asked my followers what they thought about it. 
Here are some of the responses I got after posting:
"Nope.  Nope.  Nope."
"I like it. Kind of getting tired of turquoise."
"Not too fond of it…but maybe in the right room, it would work. Have to see the possibilities!"
"Too bright and contemporary for my taste."
"Wow.   As much as I adore greens — not this one."
"What do I think? I think they're not Benjamin Moore!"
"Uh, NO. It's insipid, non-committal, as though it wants to be Kelly green but it's afraid to be. It's also one of those weird colors one might find in an institutional facility. Hate it, and I love most colors!"
"Ugh."
"I do not care for this color of green and I love green – I feel it is so overwhelming that the art on the walls can not be appreciated and it is not soothing at all."
"I love Sherwin Williams products but color choice is a personal thing !!! I'm not sure who chose this color!! It wasn't based on sales I'm sure! Color of the year??? Not for me!"
"Love the paint…hate the color."
"Too much blue in the color.  And their reasoning?" It's the color of commerce, our economy and our sustainable lifestyle."   Tying a color choice into politics is pushing the envelope."
"OK, what I can't get over is the colour of the couch against that wall colour – talk about clean and dirty mix. And no, not liking that colour at all."  (comment by fellow Color Consultant, Jil McDonald)
By and large, The Decorologist's Facebook Followers were NOT impressed with the choice.  Listen, that color is actually great as an accent color found within fabrics and accessories.  But it definitely not a color that translates well to wall color in most situations.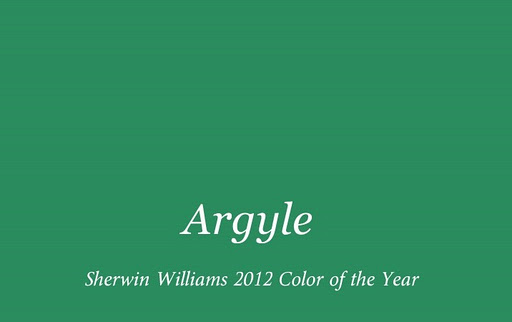 Argyle SW6747
As I tell my clients, not every pretty color in a paint fandeck was intended to be applied all over your interior walls. There are other applications for paint that aren't interior wall color.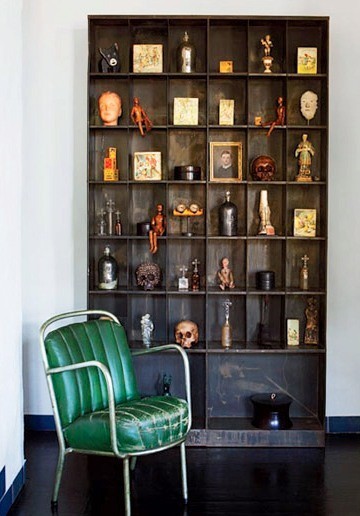 Obviously, everyone doesn't  realize that.  Not even the Powers-That-Be at Sherwin-Williams (sorry, guys).  When paint companies are choosing their "Color of the Year," they should keep in mind that most people think that means "Color of the Year for My Walls."  As a Nashville Color Consultant, I have never specified Argyle as a wall color because it's too intense and clean to use as a wall color (unless you are talking a child's room or playroom).  Instead, I might use something a bit muddier and grayed down like this: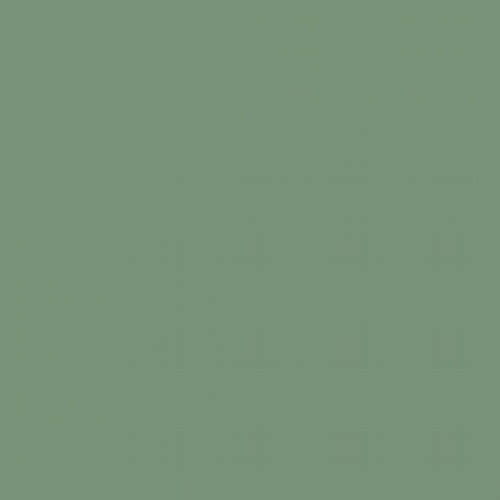 Believe me, it is plenty bright when it goes up but it doesn't look screaming green like Argyle does.  And I might even choose a color like the one below.  Even though you might think the color below would read blue rather than green, I know from experience that it does not.  So in a room with blue accents, this would be a great backdrop for that room and it would read GREEN.  Color is relative.  If you are looking at it next to either of the greens above, the color below looks blue – but it reads green when used in a room with blue fabrics and accessories.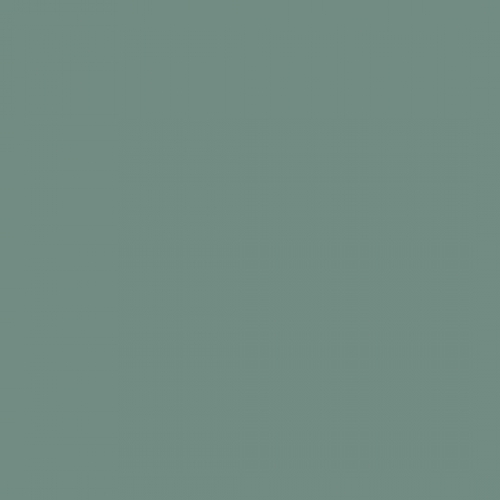 Benjamin Moore's Mountain Laurel
You don't believe me, do you?  Oh, ye of little faith.  Try looking at it in relation to the color below:

Benjamin Moore's Phillipsburg Blue
This is why a paint color you love in someone else's home may look awful in your home.  Color is relative!  You have to look at colors in relation to the colors that will be around them in a given setting.  And that's why you need an Interior Decorator who specializes in color – someone who understands which colors are best for wall colors, how colors effect each other, and which colors read current and updated.  I'll be making an announcement next week about a class I'm offering in the Nashville area to help you make the right paint color decisions in your home. Stay tuned for details – class size will be extremely limited! 
Share this Post