As a Nashville Interior Decorator and Color Consultant, I often am asked what can be done to "spruce up" a dining room.  The tricky thing about dining rooms is that they are often filled with wood, with little color or fabric going on.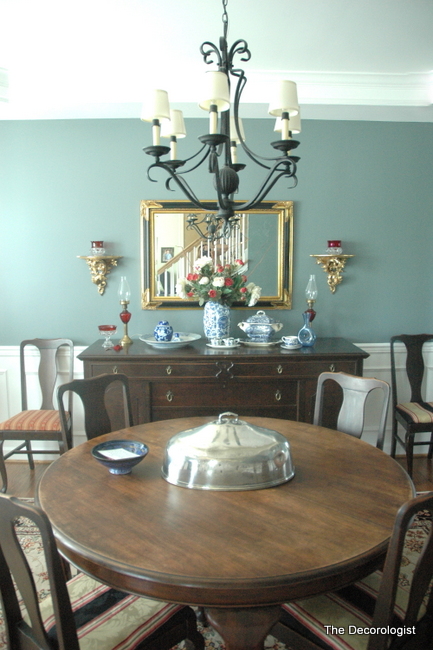 Typically, there are lots of wood furnishings and wood flooring – the main opportunities for color or pattern are chair fabric, window treatments, and wall color.   If the wall color is a neutral, the dining room can really lack personality.  Here's the "before" state of a recent client's dining room: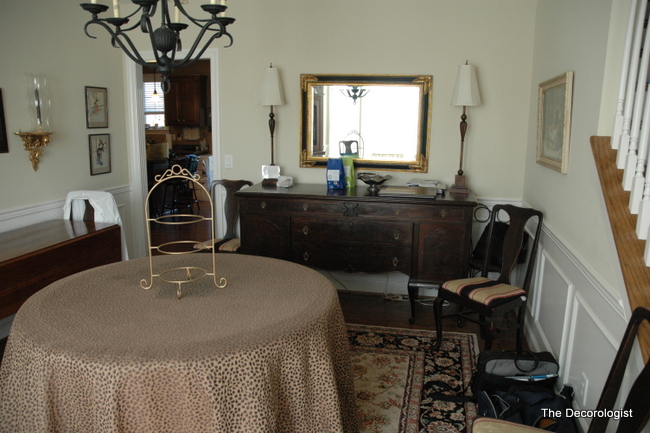 Dining Room Before
My client has lots of lovely antiques that unfortunately don't have a lot of presence with such a colorless backdrop.  A rich, moody color was prescribed by The Decorologist:
 Dining Room After
Now her wood furnishings look rich and the room pulls you in.  Here's another view from the entry of the room "before."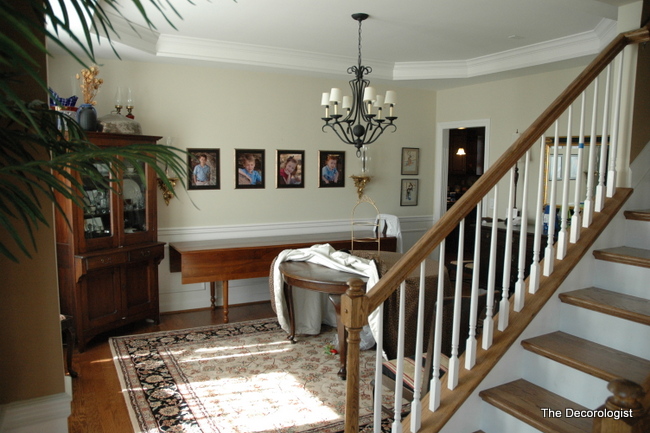 Dining Room Before
New color and furniture rearrangement made all the difference in this dining room.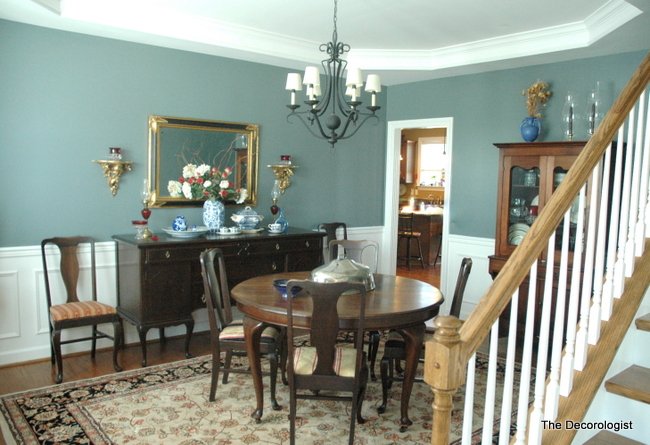 Dining Room After
We haven't yet changed the fabric on the chair bottoms, but I'm thinking something like this to update the overall look: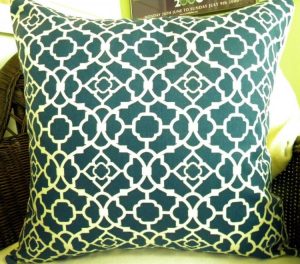 or maybe this: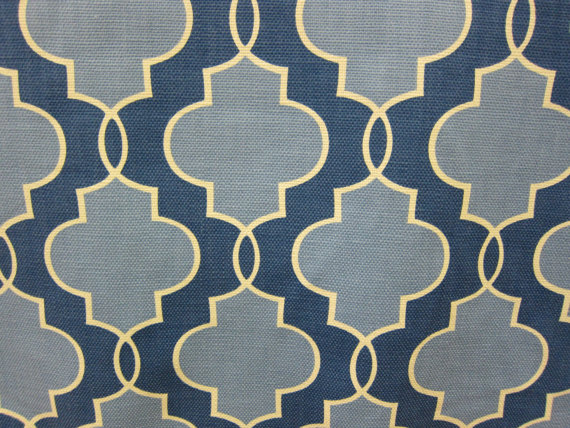 Don't be afraid to inject a little color into your dining room.  It might be just the pick-me-up it needs!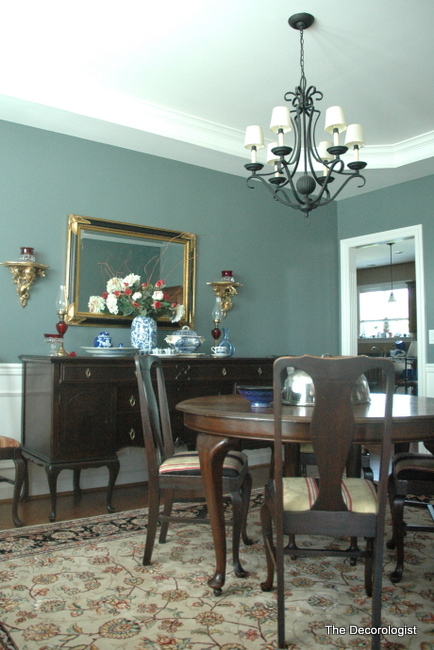 If you need help finding the perfect colors for your home, contact The Decorologist to schedule a Color Consultation today:  kristie@thedecorologist.com