You know how I love to rethink and repurpose spaces, right?  I wanted to show you this happy space I worked on this week.  I did a paint color consultation with this Nashville client a few months back, and this week I returned to arrange furniture and hang art.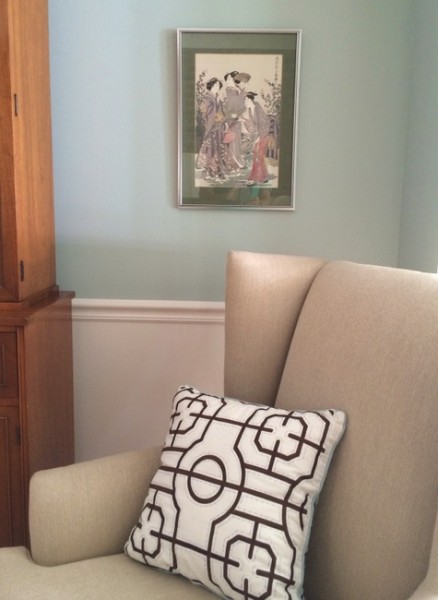 This is the space as it was before – a traditional dining room with dark wood furniture.  The wall color was a butter yellow above the chair rail, and a golder version of the yellow below the chair rail.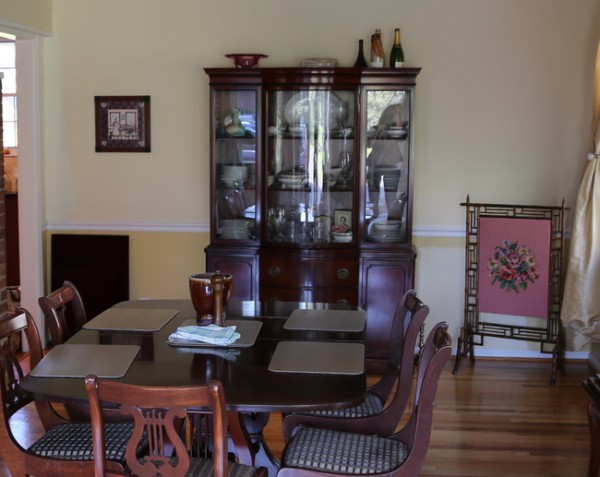 before
We swapped the dining room with the living room, and this is the progress we made this week: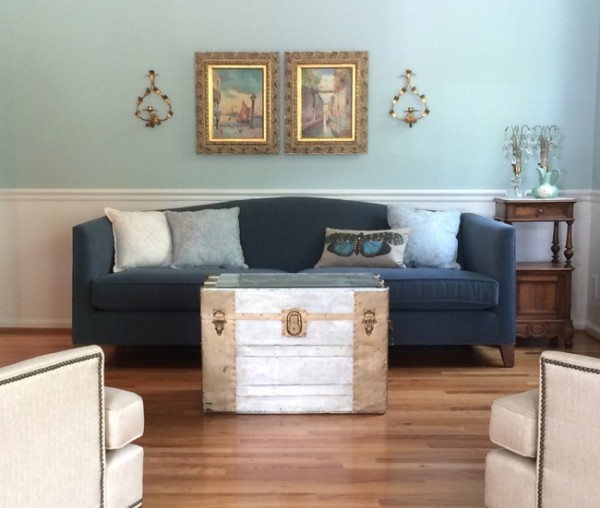 after 
Here's another shot of the room when it was set up for dining: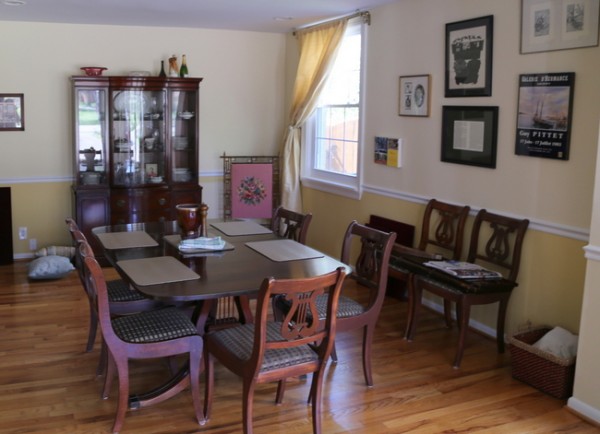 before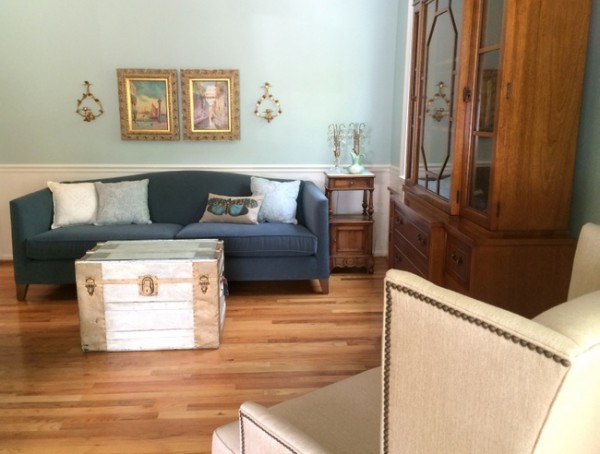 after 
My client was thrilled that we were able to incorporate her great-aunt's gold sconces that were packed away because she couldn't figure out how or where to use them.  I think they are just perfect here!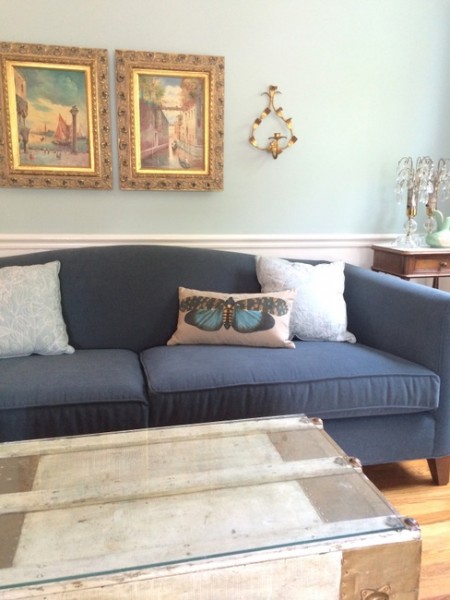 Mr. Man is taking me on a surprise day trip today and I'm feeling generous, so I'll tell you what the wall paint color is. We decided on the perfect minty blue, Benjamin Moore Palladian Blue HC-144, to freshen up this entire space. Although we raided a few bedrooms to put together this pillowscape, we are going to replace them with larger, down-filled throw pillows that will take everything up a notch!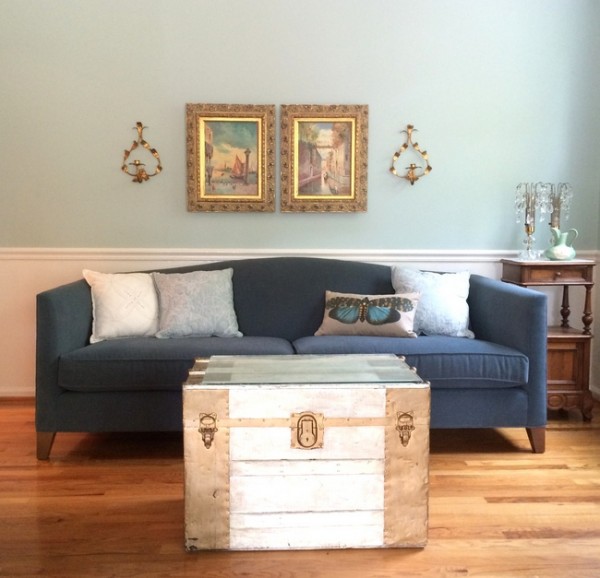 Benjamin Moore Palladian Blue HC-144
Wondering about the "new" dining room?  It's not quite ready for it's close-up, but it's already pretty fabulous with it's new paint color scheme and AMAZING new winter gold light fixture.
I can't wait to see what Mr. Man has planned for us today – I have a guess based on a couple of hints he gave me, and I really hope I'm right!!!