I hope you enjoyed the dining room to living room transformation I shared at the end of last week.  What I didn't show you is the "new" dining area.  What I wanted to share today is the art grouping I made with the menus the couple have been collecting throughout their relationship.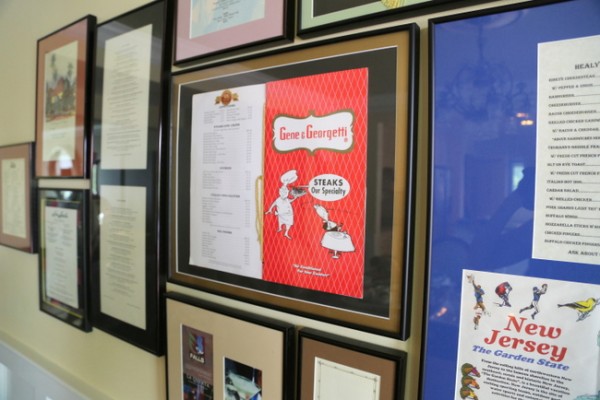 restaurant menus
Apparently, many high-end restaurants will let you have a menu to keep and frame if you only ask!  Whenever they travel or go to a special restaurant, this couple asks if they can have a menu to add to their collection.  They had grouped their menu collection on the long wall of the previous dining room, but now they needed to be moved into the new dining space.  This is how the shorter wall in the breakfast room area looked before: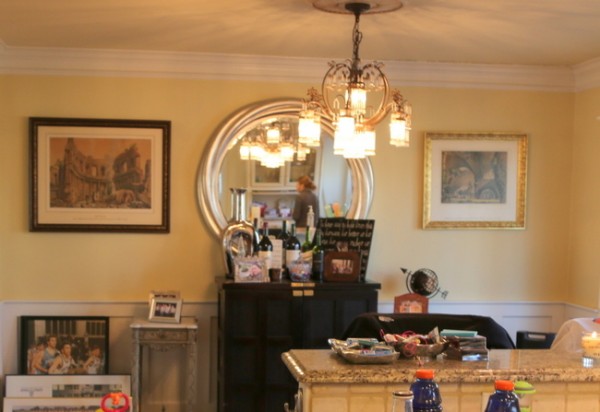 breakfast room area before
When I'm creating a new art grouping on a wall, I first lay it out on the floor and play around with it until I feel like it's "right." This arrangement fell together amazingly quickly!  After I got it together and measured the length and width of it, I photographed it so I could replicate it step-by-step.
planning the wall art grouping out on the floor
Are you ready to see it up on the wall?  I love it when a plan comes together!  Here's the finished wall: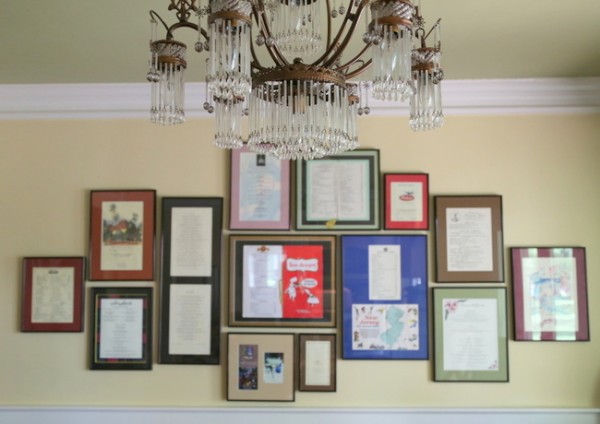 restaurant menu grouping
I grouped the menus so that there is room to add a few more over time.  The trick to making this look good?  Keep the interior spacing consistent.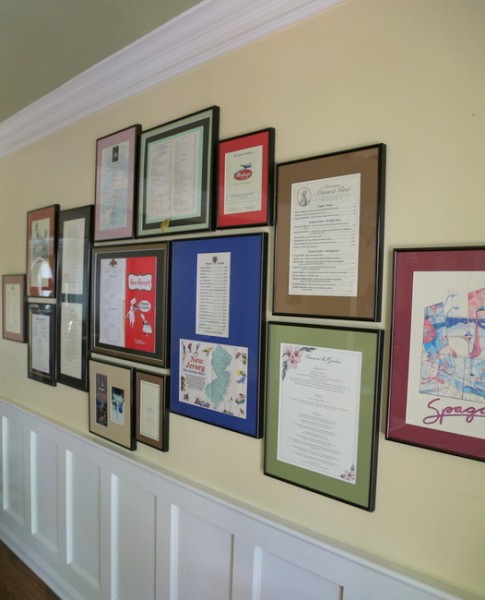 I think this is a fantastic and really special way to create a wall of memories!  Would you do a wall of restaurant menus?