Ah, the fireplace. The heart of the home, the hearth, the focal point of any well-appointed living room.  But what if the heart of your home fills you with contempt?
 Lovely, Non-Contemptuous Fireplace
In the photos I'm going to share with you below, the wall color stayed the same and no new furnishings or accessories were purchased.  A lot like that old show on HGTV, Decorating Cents (that I still miss!), this makeover is what most people refer to as an "interior redesign," aka, "working with whatcha got and not buying anything new."  Here's the "before" of the living room.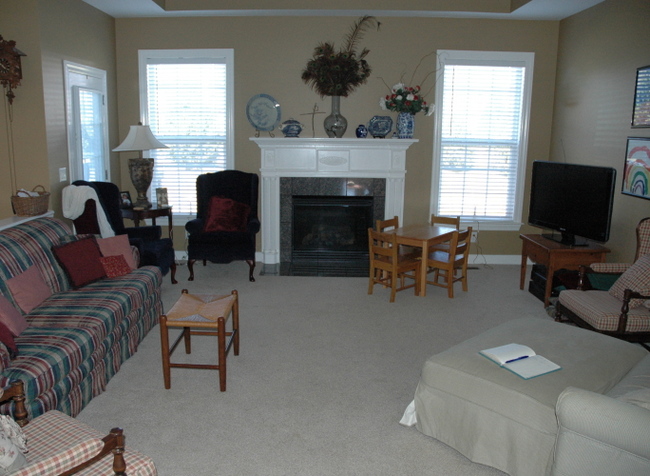 Living Room Before
My client had a lovely, white fireplace surround/mantel set in the ideal central location in the room.  But do you feel like something isn't quite right about it?  Let's look a bit closer.  In spite of the dreadful photography, I think you will recognize that the granite tile isn't doing this fireplace any favors.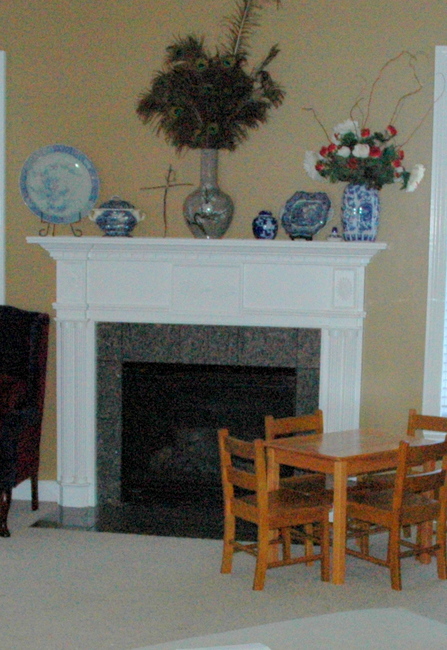 Fireplace Before
The granite tile is the same granite that's in the client's adjoining kitchen, but it just doesn't relate to the bright white mantel and trim in this living room.   So, do you rip out the granite? Apply something over it?  What could I do to make my client fall in love with her fireplace again?  It seemed to me that the answer was to stop fighting the granite tile – instead, paint the surrounding trim and mantel black so that the competition between the bossy granite and the stark white trim comes to an end.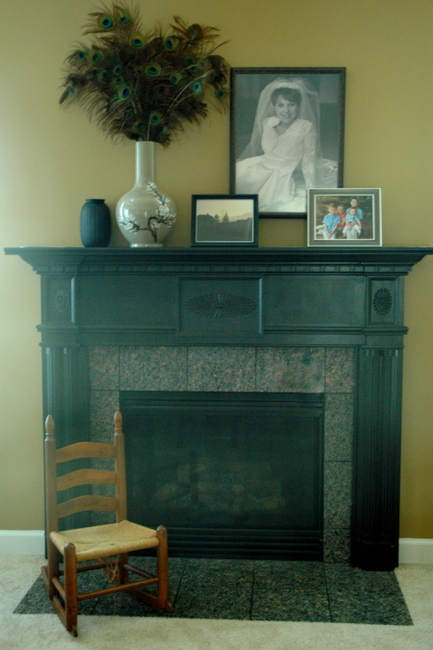 Fireplace and Granite Tiles – Harmony Prevails
Again, the wall color remained the same – don't let the difference in lighting conditions, time of day, and my less-than-stellar photography distract you from the point of this post:  besides the rearranging of furnishings and accessories, the only difference here is a $10 pint of black paint on the fireplace.  Let's step back and see the difference that little change made.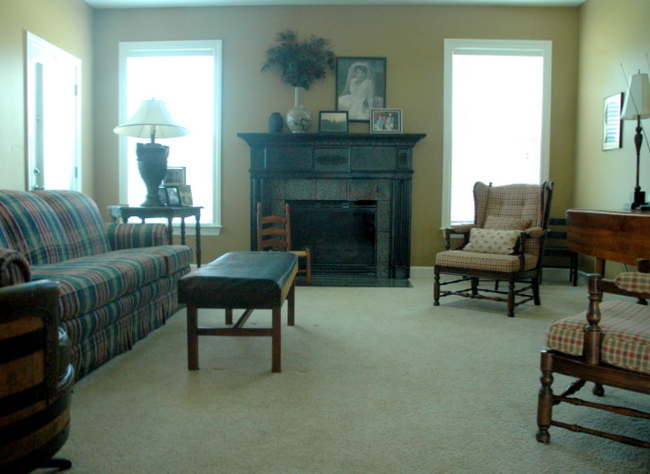 The Cheap Fix Can Often Be the Best One – HaHa!
My client is feeling the love for the heart of her home once again, thanks to a little guidance from The Decorologist and a few coats of black paint.  For more things you should consider painting black, follow my Pinterest board named "And I Want to Paint It Black."
Share this Post