I recently had a conversation with a client about the kitchen tile she had chosen before I arrived on the scene.  I was there for a paint color consultation and she was simply sharing what she had recently chosen to install (she had not had it installed yet, thankfully).  Her granite countertops were busy with browns, creams, and oranges.  The tile she chose was equally busy with similar colors in a size and shape that was very on-trend in the late 1990s.  We had a discussion about the fact that although that while they technically "matched", the combination was way too busy and would not be good for resale.   In the end, she decided to use a more classic tile shape (subway) in more subdued sandy tones that would complement the granite, but not compete for attention.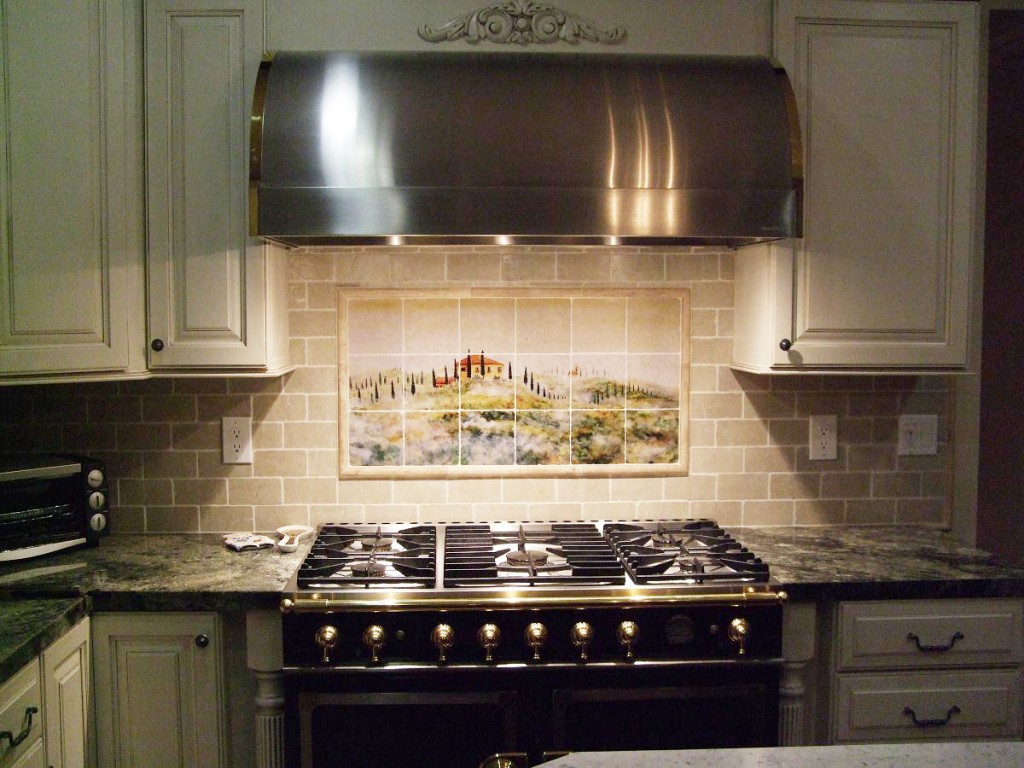 Then I the other day I read a great post  by Barbara Meglis about over-doing the current bathroom tile trends (mosaic tile in mega-watt colors).  That totally got me thinking about how often people make dramatic choices in kitchens and baths based on trends that date themselves quickly.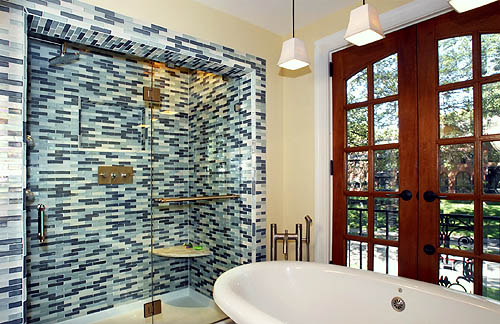 | | |
| --- | --- |
| Maria Killam is a huge proponent of the all-white kitchen for this very reason.  | |
As a Home Stager, I very well recognize that doing something "risky" can be dangerous for resale.  On the other hand, I believe you should decorate your home to live in it in a way that reflects your personality – so where's the balance if you don't intend on living in a given house forever?  (Some of us intend to do that, but we are few and far between!)  So what, does that mean we should only make "safe" choices without personality for our homes?  Of course not.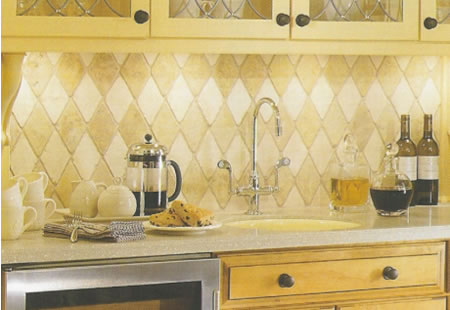 As a rule, I recommend that expensive fixed elements that require installation should be current, but not trendy.  That includes countertops, tile, carpet, and large architectural features.  These things should be on-trend, but not trendy.  There are certain things that may be on-trend in tile – such as a certain size, shape, or placement options (like on the diagonal or vertically-oriented).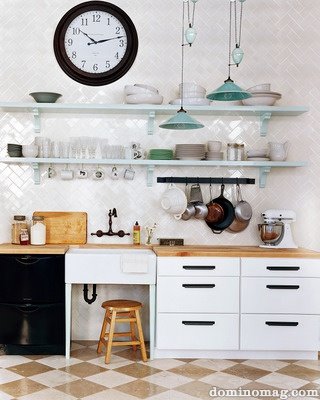 But if you use a classic, timeless material like white subway tile the overall look and appeal will be more enduring than if you choose a trendy colorful mosaic tile.   Or, you could choose a more subdued mosaic tile but apply it in a more classic fashion.
The bottom line and The Decorologist's best advice:  incorporate trends in things that can be more easily moved or replaced like colorful accessories and throw pillows.  Even lighting and minor pieces of furniture can easily be changed out when something begins to look dated. Go for the trends in things that aren't going to destroy your sanity someday (like ripping out floor to ceiling mosaic bathroom tiles).  Also, consider the versatility of paint – walls can always be repainted, and really should be repainted every 5-10 years anyway.  Why not have fun with paint color, like this homeowner did?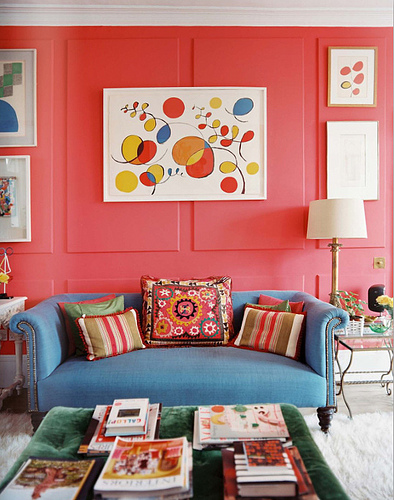 Just repainting this room in a nice neutral would "settle down" the look of this room.  Other places you can go more "trendy" – children's rooms, personal offices, and play/rec rooms.  Just don't go too crazy in the kitchens and baths, people!
How do you feel about on-trend vs. trendy?  Is it hard for you to tell the difference?  If you need help making the hard choices in your kitchen or bathrooms, schedule a consultation with The Decorologist today.