Do you love antiques?  I certainly do – surrounding yourself with things that have history and meaning is a wonderful way to live.  Unfortunately, it's easy to unintentionally overdo it.   So here's 3 of my secrets to keep you from getting bogged down in "the granny".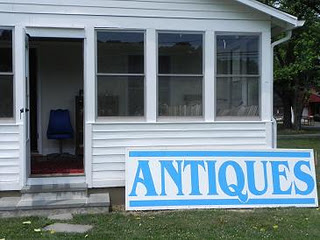 source
 1. Start by paring down so the focus can be on the things you really love.   Then group these things in a cohesive, interesting way.
2.  Let in some light.  Antique interiors are often characterized by heavy, frilly window treatments.  Getting rid of those and replacing with simple but minimal window treatments lets the sun shine in on the rich woods and fabrics.
3.  Choose a new background color.  You can usually tell what decade in which a room was decorated by the undertone of the wall color.   Choosing a new, updated color that coordinates with your antiques is a great way to freshen things up.
You will see in the following before and after photos how I applied these 3 secrets.  Here is the "before" of my client's home office: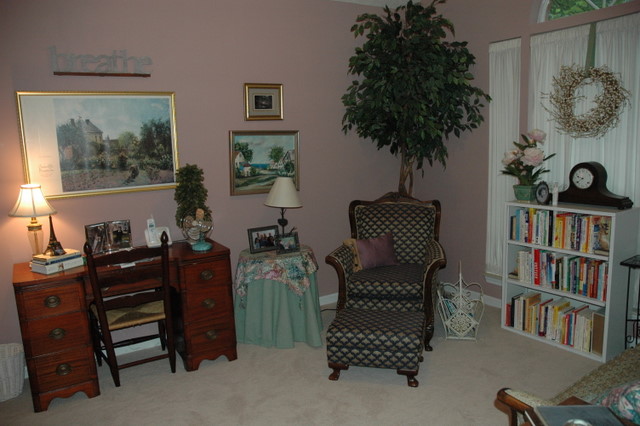 Office Before
A lot of clutter + pinky-mauve walls + window treatments that completely block out light (never mind the bookcase in front of the window) = an underutilized room.  What I love about this before and after is that the only things that had to be bought were some simple window panels and a gallon of paint.  Get ready for the "after."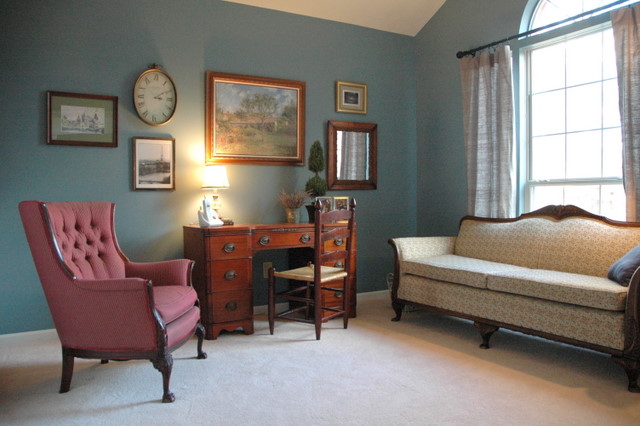 Antique Office by The Decorologist
 So now that you know my secrets, see what you can do to fall in love with your antiques again!