After helping her create a complete color palette for the interior of her home, my online client wanted me to cast a vision via e-design for the living room she hopes to make out of the original dining room.  A lover of mid-century modern design, she wanted to use greens and blues to create a fun and funky, Madmen-worthy living room of her dreams!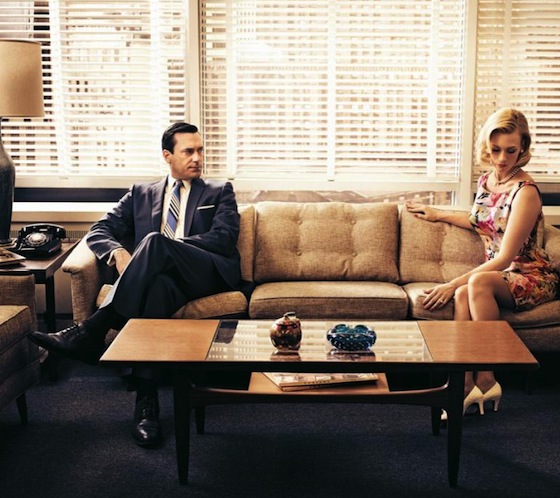 Below is some of the furniture she currently owns and loves.  She sent photos of some of the pieces they will be using in their bedroom, which helped me better understand the look and feel she is embracing in her home.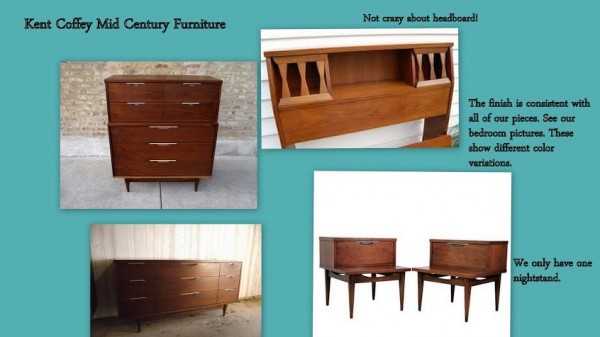 mid-century bedroom furniture 
Here's the dining room before – it will become the new living room space when the new e-design is realized: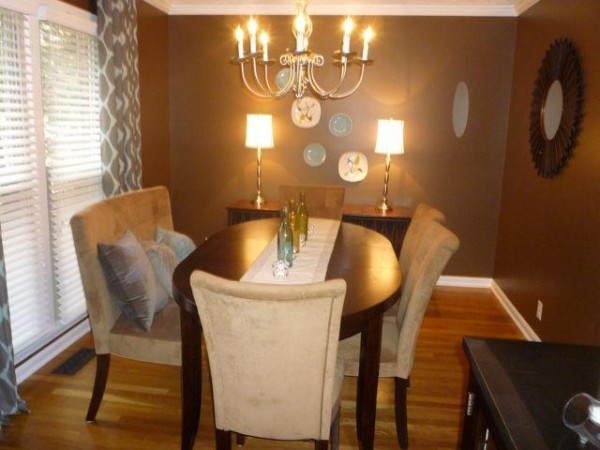 dining room before
My client sent me some photos of rooms she loves.  Via phone, we talked through why she loved each space for clues as to how she'd like this living room to turn out.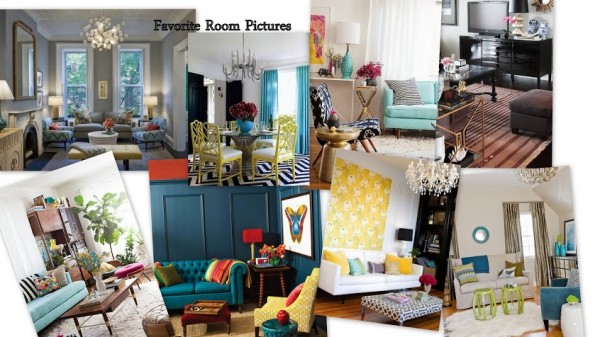 rooms she loves 
When I felt like I had a good understanding of the look we were going for, this is the Inspiration Board I put together for her: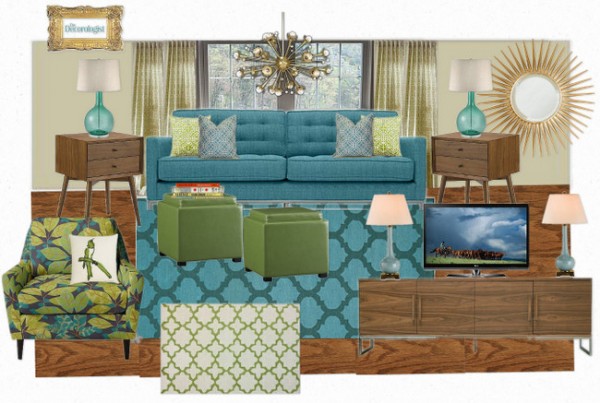 Mid-Century Modern Olioboard
I included two furniture floorplan options with this design, as well as a Pinboard with resources for the items you see above.  I think I may be more excited than my client is to see how this space comes together!  
Unfortunately, I am currently really booked up and unable to schedule new clients until fall – but if you'd like to learn for yourself how to choose just the right paint colors for you home, you may want to check out my Color Workshop Video!