Many people think they are stuck with what they've got.  You know, your house is what it is. Sometimes that is certainly true, and you have to stay within certain parameters to make things work. But, if you have the vision and the budget – sometimes you can really CHANGE your home to fit your style, your particular vibe. I'm currently working on a local project where the homeowners were willing to make significant changes in order to get the look and feel they were truly wanting in their home. The living room architecture was initially very formal and traditional, featuring EXCESSIVE trim: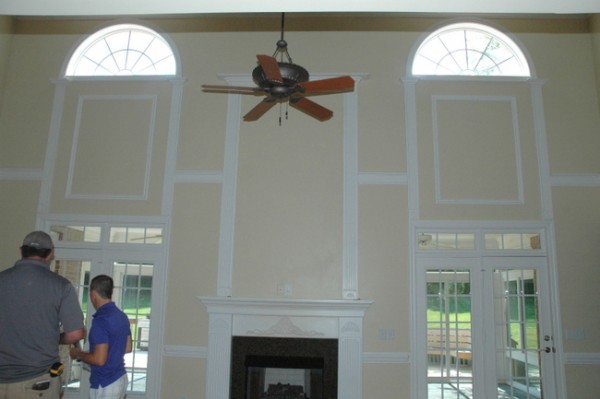 fireplace wall before
This look was SO NOT THEM.  While they love the space and the floorplan, my clients want a home that is warmer and less formal than this house initially presented.  So what are the options?  Well, we decided to remove a good deal of that fancy trim molding and install a rustic stone two-story fireplace.  This is how it was progressing earlier this week: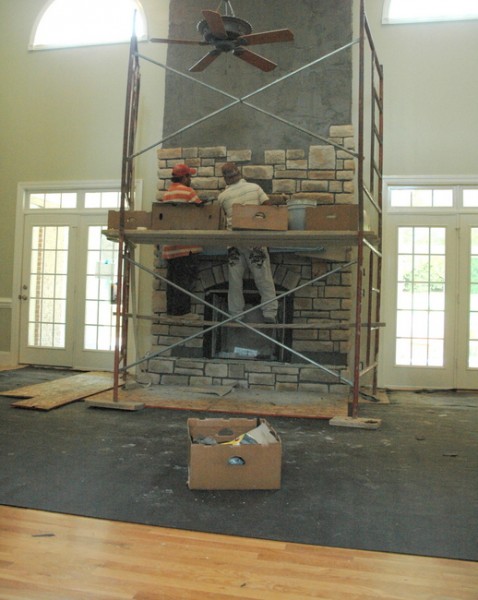 stone fireplace in progress
Here's another shot of this family room in the "before" state.  You can see how ornate and detailed the trim molding was throughout the space.  That might have been seen as a plus for many homebuyers, but it was a hindrance in creating the look this family really wanted.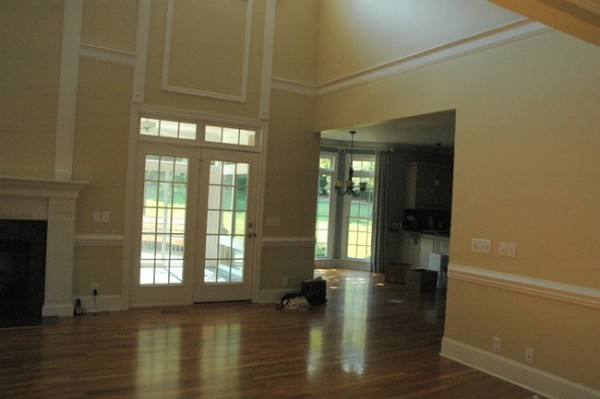 architectural trim molding before
Hopefully, you can see what a difference removing the trim did for this space.  Although many people need to ADD trim to make a positive difference, the opposite is true in this particular space.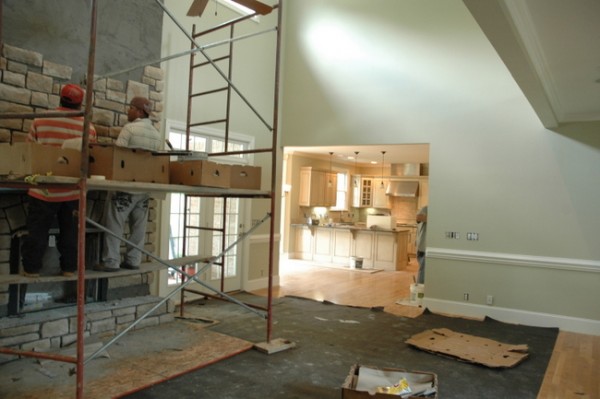 in progress
And what if you are stuck with a very taste-specific kitchen?  Can you see beyond what is there to re-envision what it would look like if you changed just one or two things?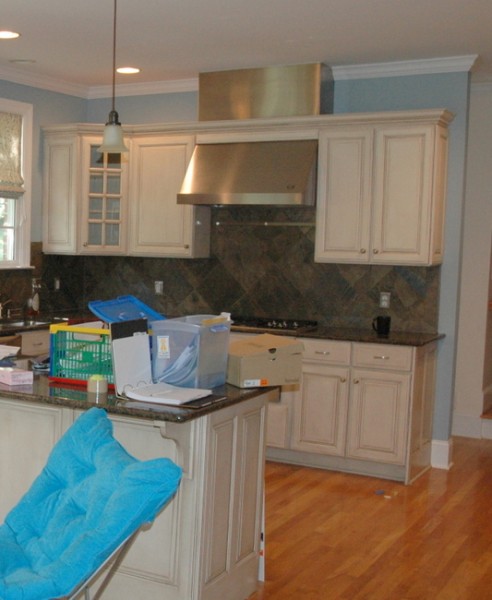 before
In this kitchen, I believed that by changing the wall color and the backsplash tile, the entire kitchen could be transformed.  The cabinets and the granite could be salvaged, if only paired with the "right" paint color and backsplash.  Let's see if you agree.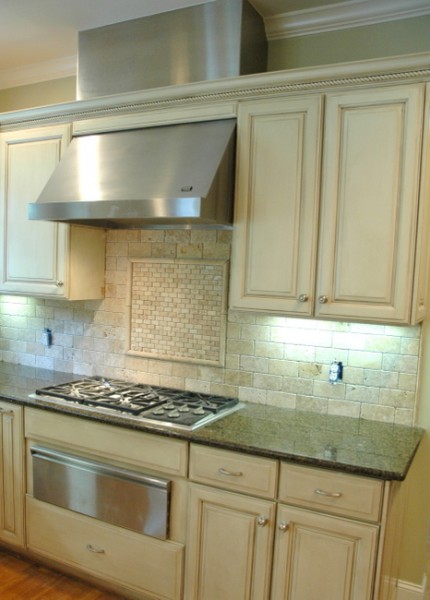 Updated Kitchen in Progress
The entry sets the tone for the entire look and feel of your home.  This entry and staircase can be transformed if a homeowner is able to see beyond what is currently apparent.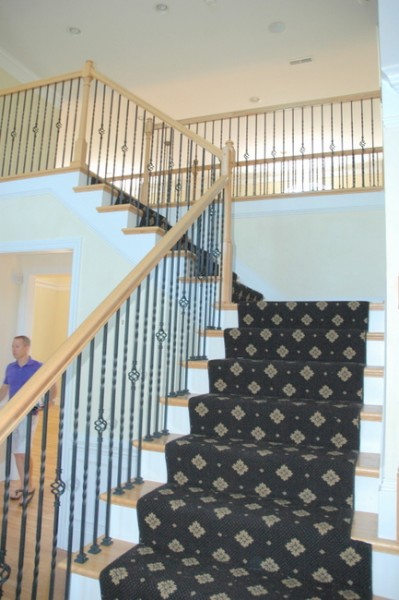 before
It's all in progress, but things are moving in the RIGHT direction in this home.  The handrail is being re-stained in ebony and I recommended that the hardwood should be refinished in a dark walnut stain.  You can already see an improvement with the new wall color and the removal of the dated stair runner, but just wait until the fabulous new entry lighting goes in!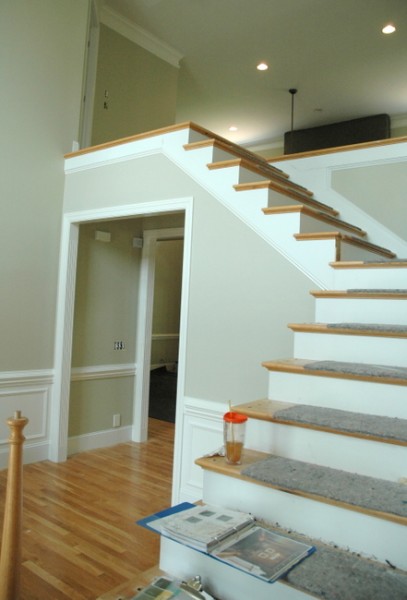 staircase in process
It's all about vision, right?  The most important thing I do as a designer is to help clients cast a vision for something better than what was there before.  Something that feels more like them. And nothing makes me happier than seeing that come to fruition, step by step.