My client loved her newer home, but she had a very traditional aesthetic.  The contemporary tile in her bathroom was a challenge – she tried to make it feel more traditional by painting the walls a traditional color.  Unfortunately, applying a unrelated color on the walls of this room did little to take it in the direction she really wanted.  The photo below doesn't truly reflect the disconnect we were seeing in the room – it was driving the homeowner crazy.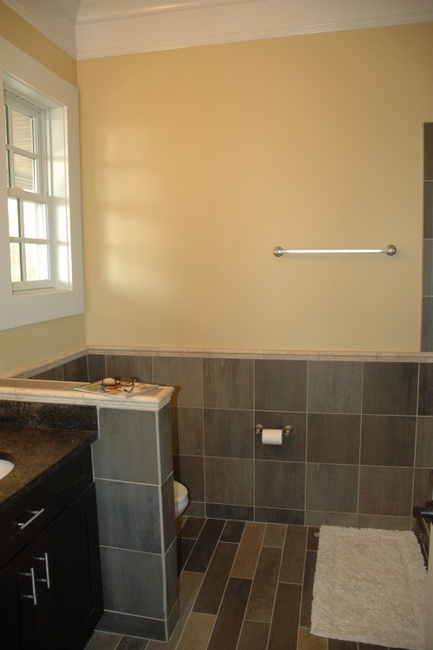 Contemporary Bathroom Before
I knew it was crucial to choose a wall color that tied in with the tile, or else the room would never sing.  You shouldn't try to fight bossy tile – it's just too strong!  Instead of fighting it, we chose a neutral wall color that coordinated with the tile.  My client wouldn't have normally chosen a gray, but this was the right color for the tile and it was obvious when we sampled it in context.  Then we added traditional accessories like a quad of framed botanicals, a lovely roman shade, and a small oriental rug (rather than a shaggy bathmat!).  New nickel drawer pulls in a slightly-less contemporary feel helps soften the space as well.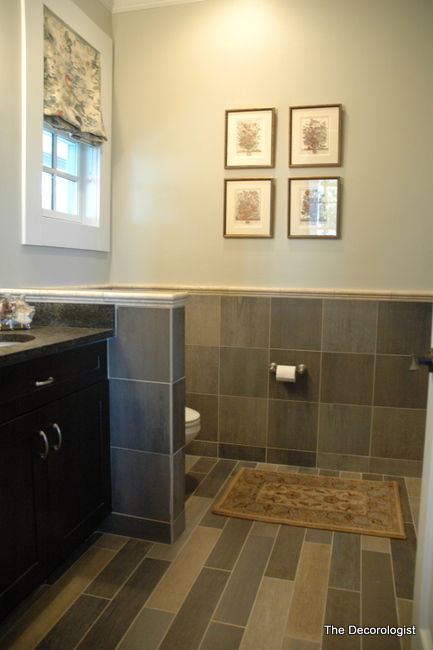 Now there is better flow from the traditional bedroom into the bathroom, in spite of the contemporary tile.  I guess I'm a lover, not a fighter!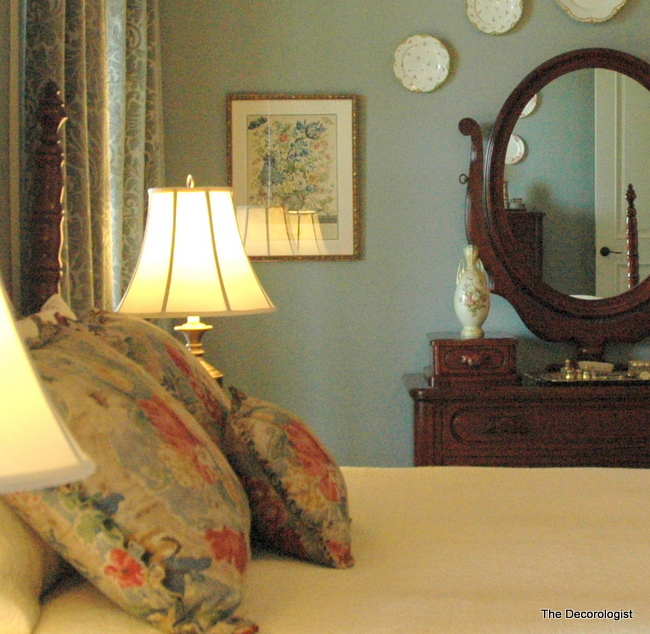 Adjoining Bedroom
 Have you ever been bossed around by your bathroom or kitchen tile?  Who won the fight?
Share this Post