A recent online e-design client requested help freshening up her log cabin up north somewhere  (I know, I know, I really should remember where).  After sending me lots of photos of her home, we spoke on the phone to discuss her issues, challenges, and desires for her home.   After two hours, we had a plan to get things moving in the right direction for her unique home.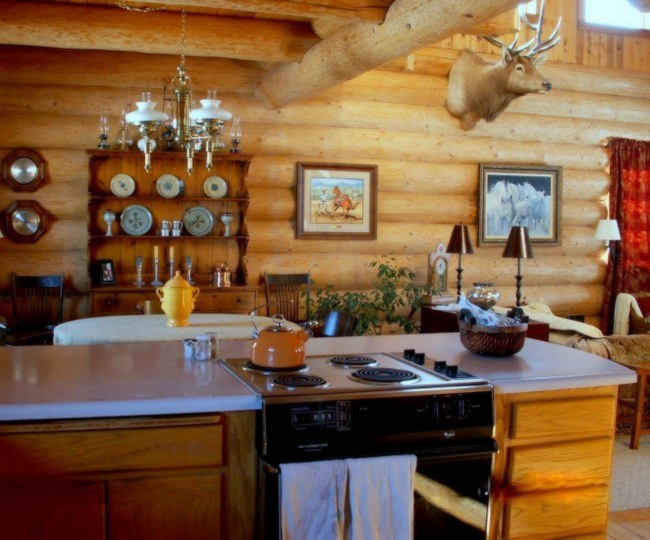 Before
She loves the rustic feel of the home, but wanted to paint her cabinets and do a few other things to improve her surroundings.  I helped her choose a paint color for her cabinets, new cabinet hardware, and new lighting for several places in her kitchen and breakfast room.  I also encouraged her to gather up her many pieces of equestrian art and create an interesting art grouping.   As she is progressing through the project, my client has sent me a few photos to let me know how she's doing.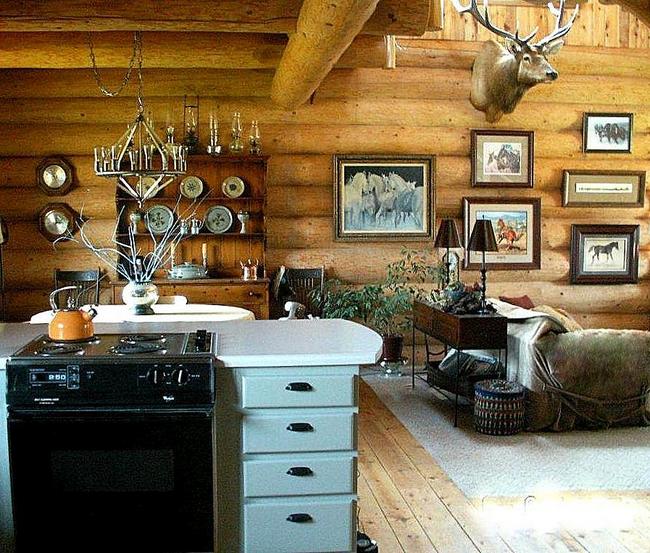 I think her art grouping looks amazing!  The cabinets are painted in Benjamin Moore's Fieldstone – which is actually more of a grayed green than the photo appears.  I'm still waiting for photos of the completed kitchen.  Of course, I'll share the before and afters with you when I do.  Here's the light fixture that previously hung over the breakfast room table: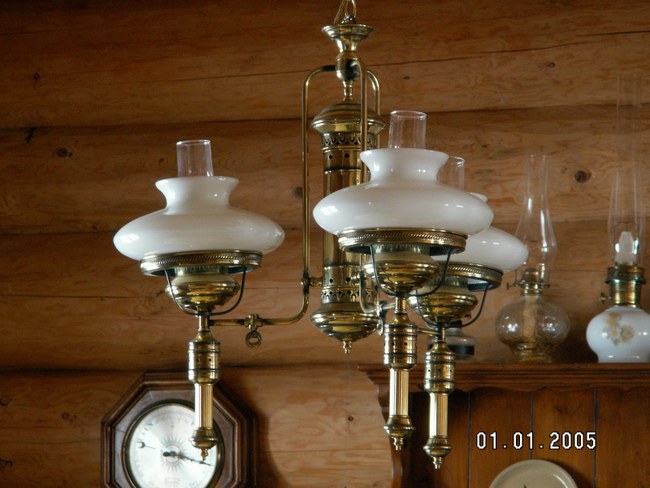 That picture wasn't taken in 2005 – she's just like the rest of us, and doesn't always have the settings on her camera correct!  Anywho, here's a shot of the new light fixture: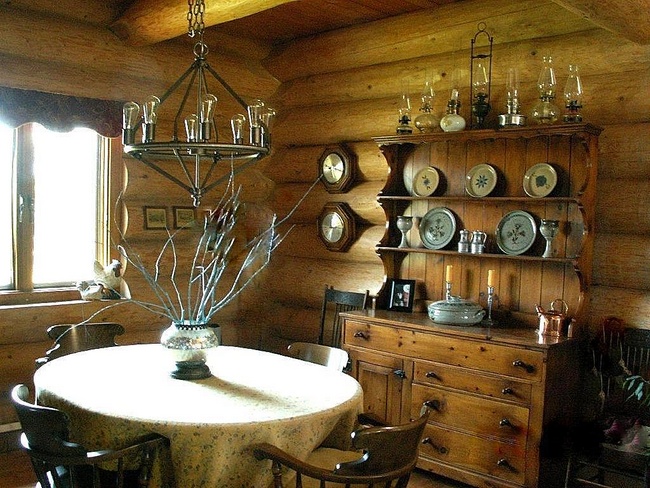 Those Edison bulbs in the new fixture are AMAZING!  I love my online clients – you never know what kind of interesting projects you'll be working on!  If you need help sprucing up your space or choosing paint  colors for your home, schedule an appointment with The Decorologist today!