As an interior decorator, I have quite a few tricks up my sleeve.  Often my clients are stumped by architectural issues that detract, rather than enhance, the beauty of their space.  Here in Nashville, there are many ranch-style neighborhoods that were developed in the 1960s and 1970s that feature small, high windows.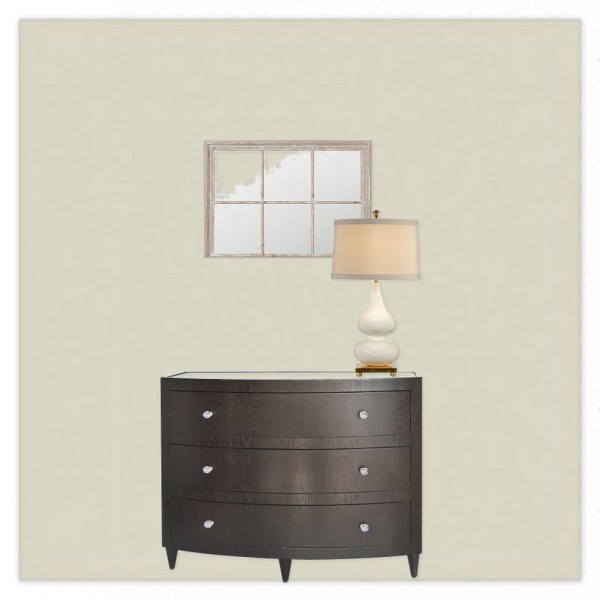 small window problem 
Windows like this can present a challenge when decorating, and any furniture placed below it can feel disjointed like you can see in the image above.  A recent client wanted to dress her small, high windows. She didn't know if she should hang cafe curtains or even panels that were the same length as the windows.  I felt that either would further emphasize the lack of stature of the undersized windows.  Any ideas how you might solve this design dilemma?  Here is my solution: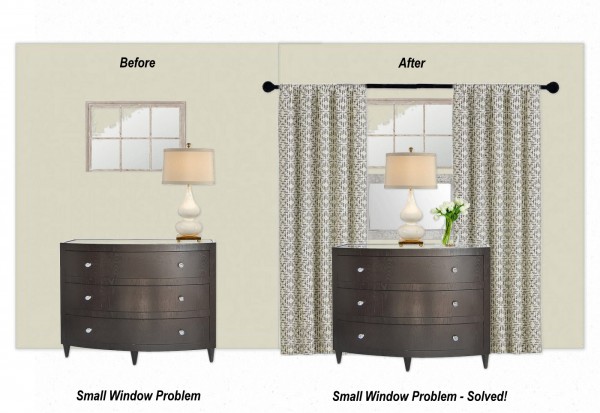 We mounted a mirror length-wise between the dresser and the window, then hung full-size window panels from above the window all the way to the floor.  The mirror not only extends the existing window, but also reflects the light, making the space feel brighter and larger.Placing the lamp in the middle of the dresser camouflages the mirror further, helping integrate it with the window above.
Could this trick help extend the windows in your own home, or do you have similar design tricks up your sleeve?