Although it was hot as blazes, the 2013 Bella Rustica Vintage Marketplace was THE place to be this weekend in middle Tennessee!  With twice as many vendors as last year, this year's sale was full of vintage treasures and one-of-a-kind finds.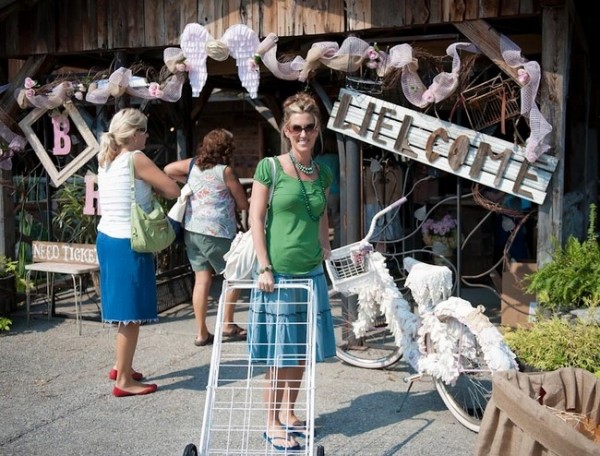 I brought a cart to load up with my own treasures, of course.  There was so much to see and so many crafty ideas to soak up.  My friend, Melanie of Melanie G Photography, joined me in the hunt and took gorgeous photos along the way.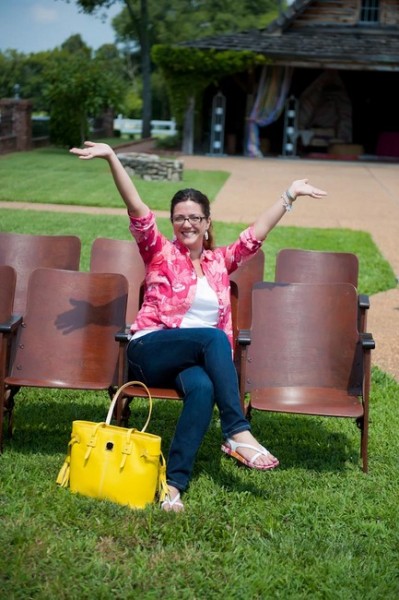 Melanie G,  psyched to shop!
Bella Rustica hosts vendors who sell vintage wares, upcycled items, and brand-new crafted goods.  I bought a few pillows upcycled from vintage bedding and hankerchieves, as well as a vintage folding table and pair of chairs reupholstered in retro oilcloth from the Junque Sisters booth.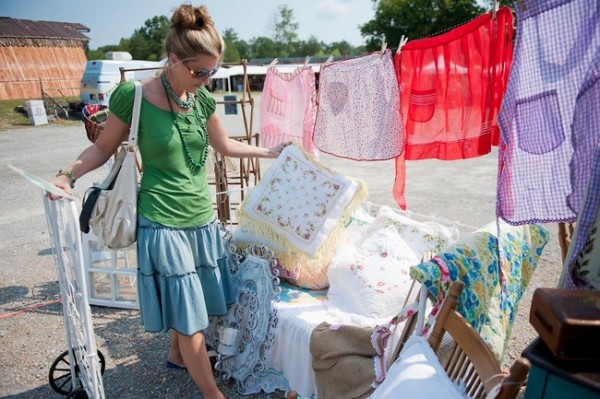 Vintage jewelry has always been a weakness of mine!  These bracelets are made from vintage earrings by Lucy McClure, artist and owner of Bel Monili – Vintage Reborn.  Each is one-of-a-kind, and I snatched up one for me and a few more for gifts.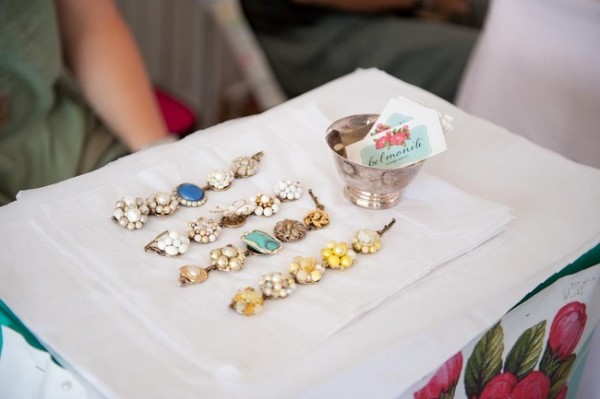 Ecco Bella, a "spa fashion boutique" in downtown Franklin, TN had some beautiful clothing and jewelry for sale.  I fell HARD for this necklace: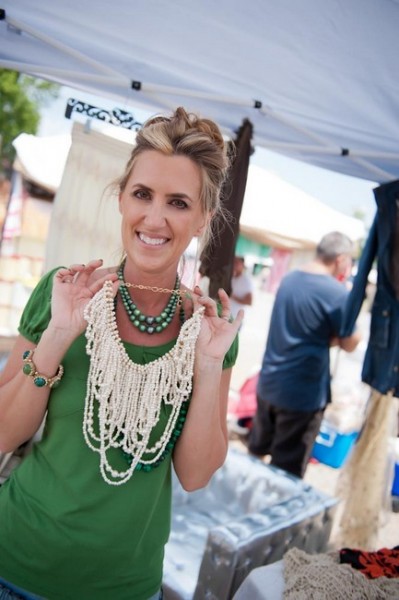 When I spotted this vintage tole chandelier in the Vintage Styled Life booth, I knew it was meant for me to find it.  I have its twin hanging in my closet – to have a pair of anything vintage is always a SCORE, plus the one in my closet came from the former home of one of my dear friends who moved away to Texas a few years ago (which makes it extra-special to me).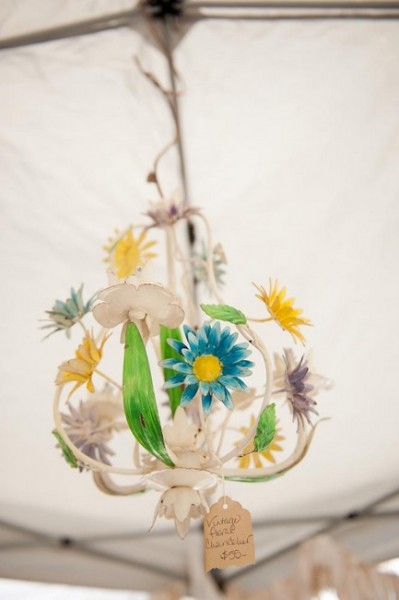 tole chandelier – photo by Melanie G Photography
Speaking of pairs, I also found a pair of standing candelabras (like the kind we rented for our wedding).  I came thisclose to buying these, but I couldn't think of the "perfect place" for them in my home.  So I reluctantly walked away . . .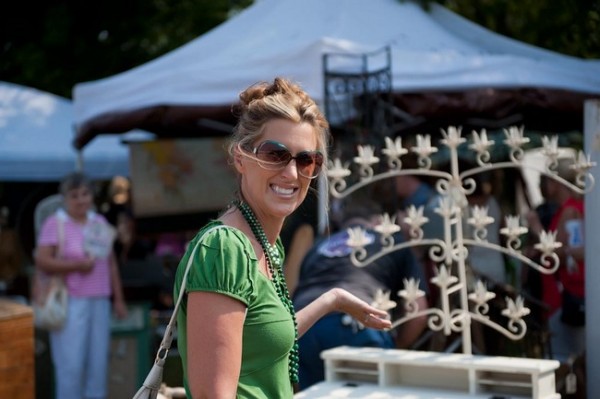 I ran into my pal, Jenny, from JBS Merchantile, who had one of the prime booths in the interior portion of the marketplace.  Jenny and her husband (who live right here in middle Tennessee) specialize in antique typography, papercrafting kits, and flea market ephemera, and they travel all over the country peddling their vintage wares.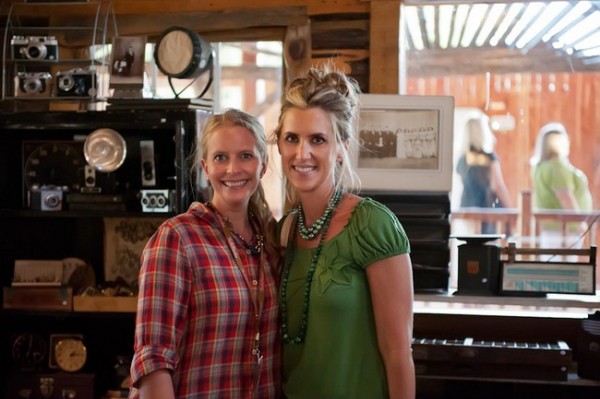 Jenny Bowlin and me, photo by Melanie G Photography
The thing I love about flea markets, besides finding special treasures, is finding inspiration!   Like the idea of painting these vintage suitcases with chalkboard paint: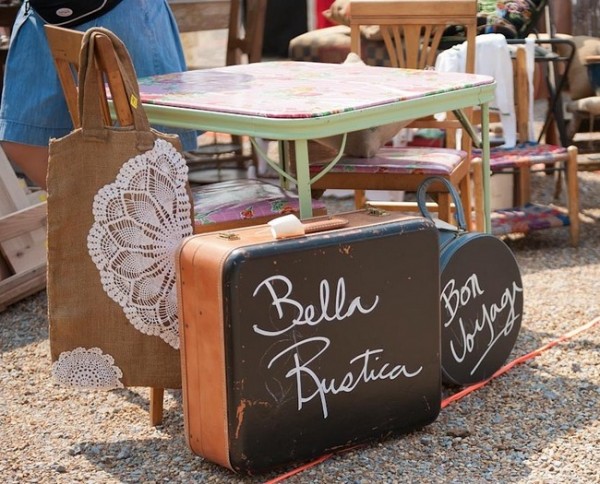 This drama queen gave me more ideas for dressing up my own mounted taxidermy deer.  My deer has jewelry already, but I love the crown and gold picture frame!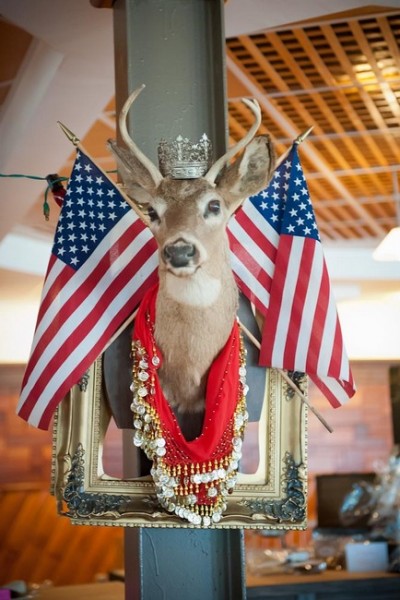 Seeing how vendors merchandise their wares in vignettes really illustrates how much more impact collections have when grouped, like these vintage clocks: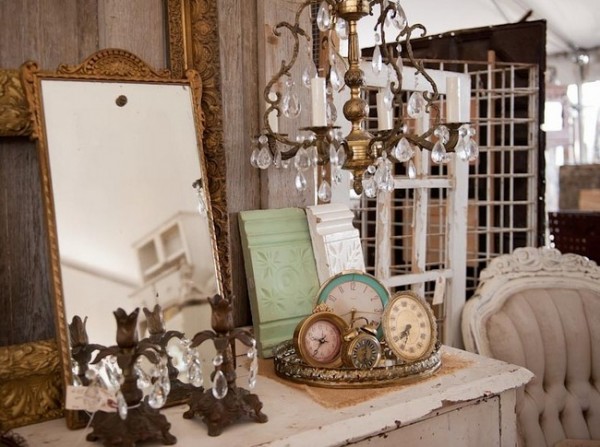 I loved these handmade signs: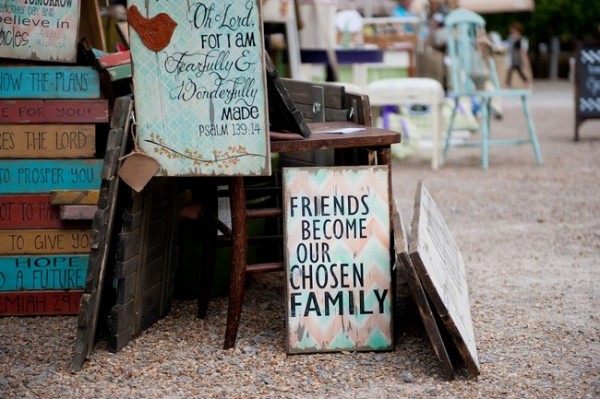 The best part of the day was spending time with my friend, Melanie.  Sometimes I get so busy that I just don't work in enough space for girltime.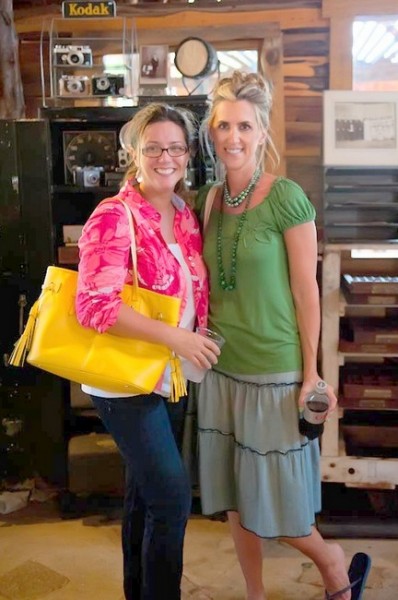 Melanie G and me
Melanie scored some fun photography props to use for when she does children's portrait sessions.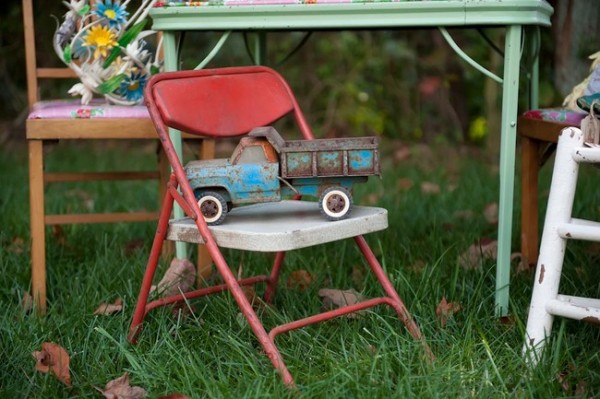 So here is our haul.  It's mostly mine, actually!  So many fun treasures, so little time . . .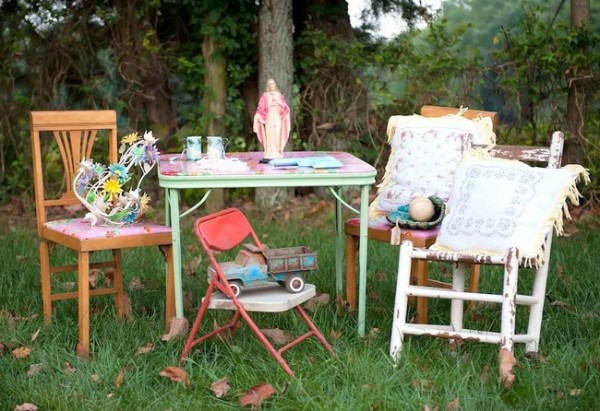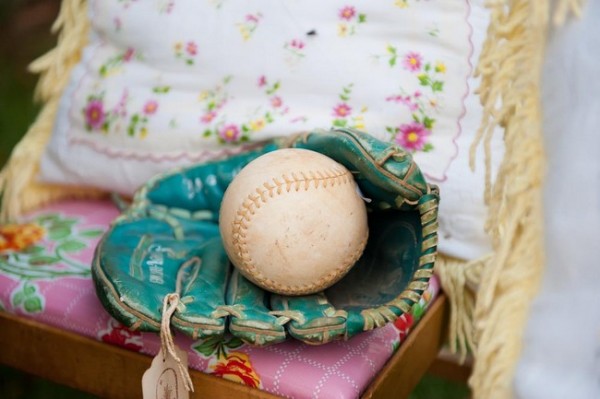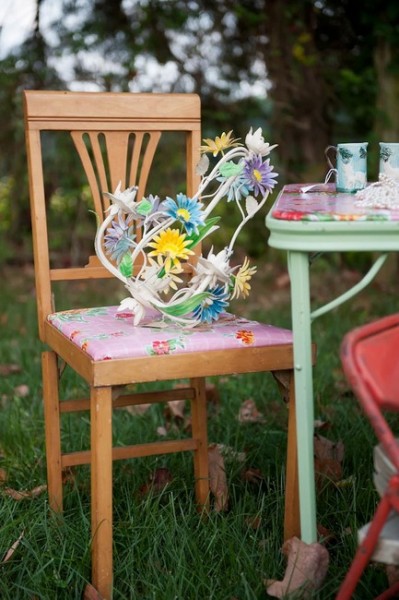 My favorite find of the day?  This pink Jesus statue from The Feathered Nest: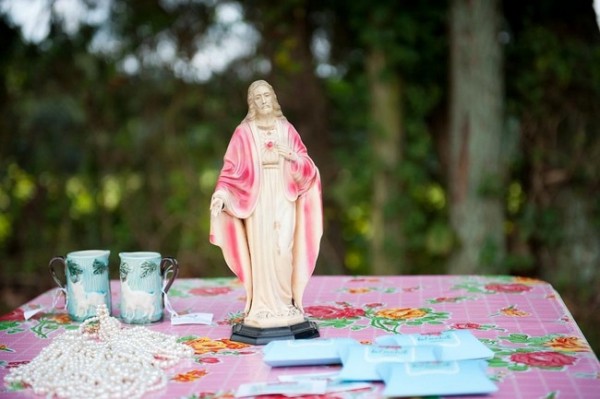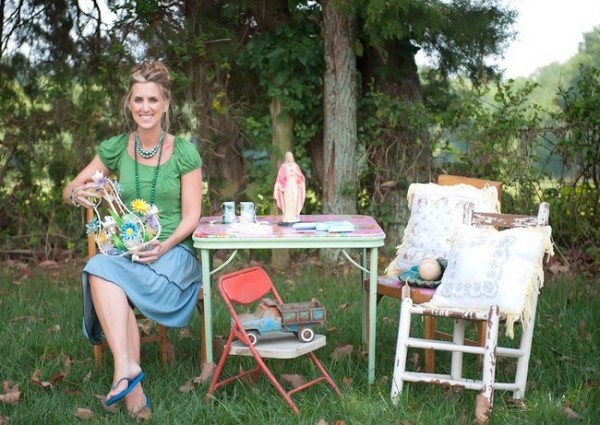 Good times, good times.  I'll be back next year, that's for sure!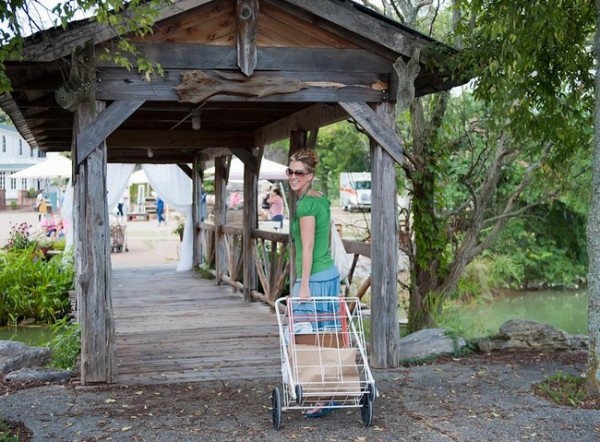 What did you think of my finds?  If you happened to make it to Bella Rustica, tell us what you got!