I know it's been a long time coming, but I finally got around to painting my barley twist coffee table in Ralph Lauren's fabulous Golden Candlesticks metallic paint.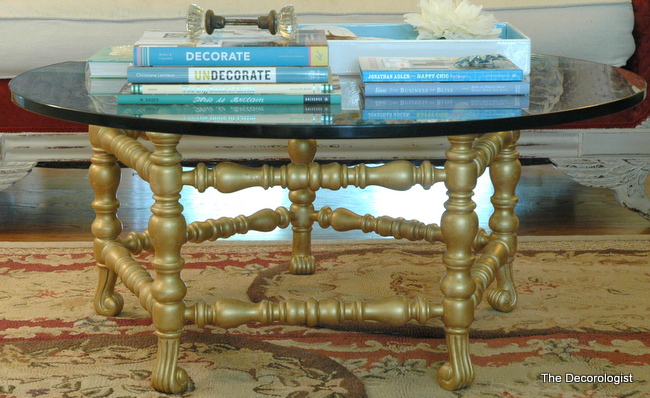 Ralph Lauren's Golden Candlesticks Metallic Paint
Do you remember the "before"?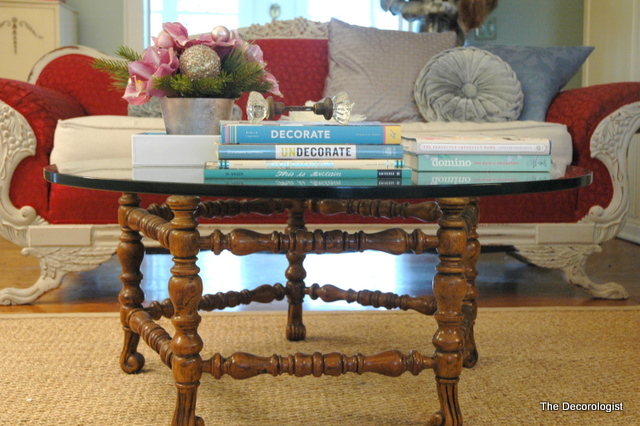 Coffee Table "Before"
OK, I know it was lovely before, but look at it gilded!  Ahhh, I'm so in love with gilt . . .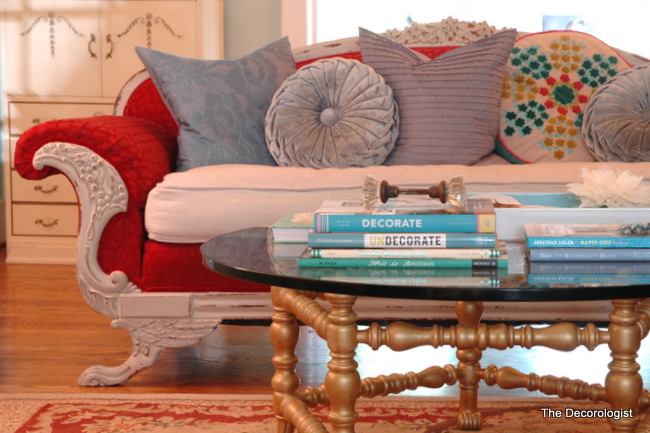 Coffee Table "After"
I blogged my love of gilt and of Downton Abbey here.  Gilt was all the rage during the British Edwardian Age.  And it's all the rage in my house!  Here's the table after a few coats of Ralph's Golden Candlesticks (don't you just LOVE the name of that paint?)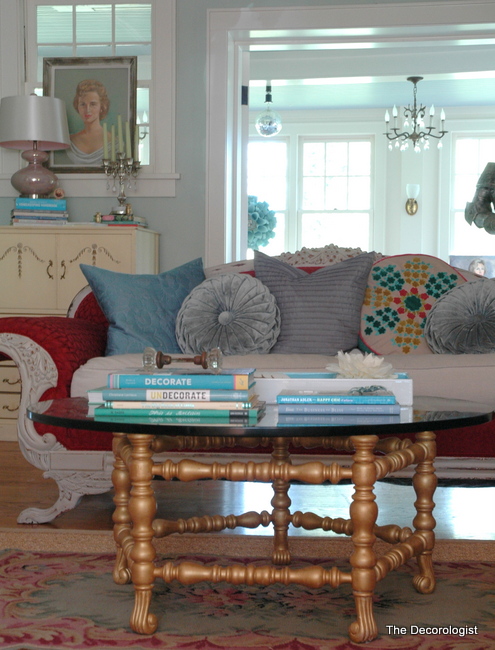 Ralph Lauren Metallic Paint – Golden Candlesticks
One last picture – let's back up a little.  My living room with my newly gilt coffee table: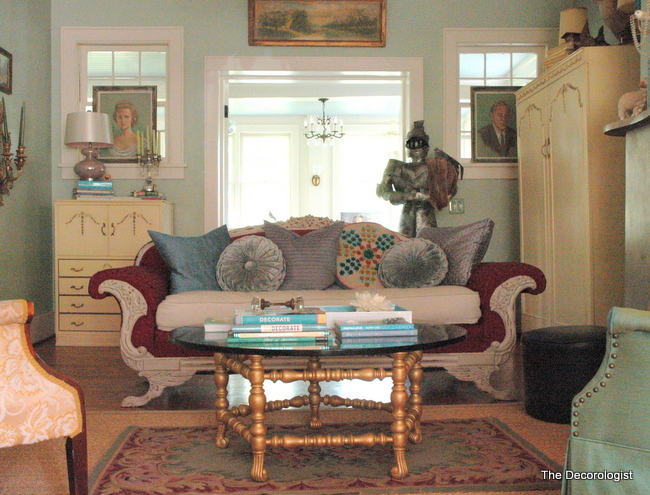 I am pleased.  Maybe this will keep me satisfied until the next season on Downton Abbey . . .
Linked to It All Started with Paint:  Mission Color