You guys know I like to think outside the box when it comes to decorating, and sometimes that's exactly what you need to do to make a piece of furniture more functional (and cute, of course).  This is a table I've had for 20 years – I've been told it's about 100 years old, but I'm not really sure.  Anyway, I've been using it in my entry for the last few years.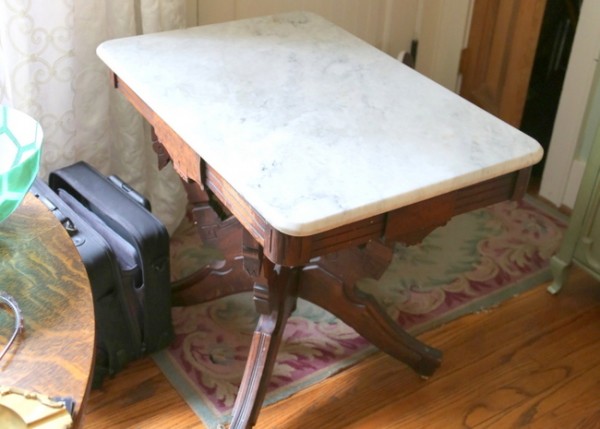 before
The problem is, we all enter through our front door and we don't have a good spot for the kids to stash shoes or scarves and such.  We do have a very small coat closet, but its full of coats and the bottom is full of the vacuum and all its parts.  I've been using a basket just inside the door for the kids' shoes, but it still didn't look as nice as I would like.  So, I decided to try a different piece that I had been using to store countertop samples and paint color fandecks in my office.  But it looked kinda smallish in the entry: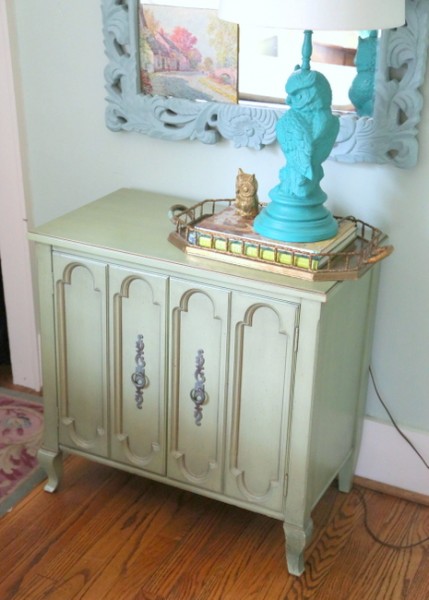 not quite 
The height of this piece is similar to the previous one, but the top of it isn't as wide as the marble top piece.  That's when I got an idea . . .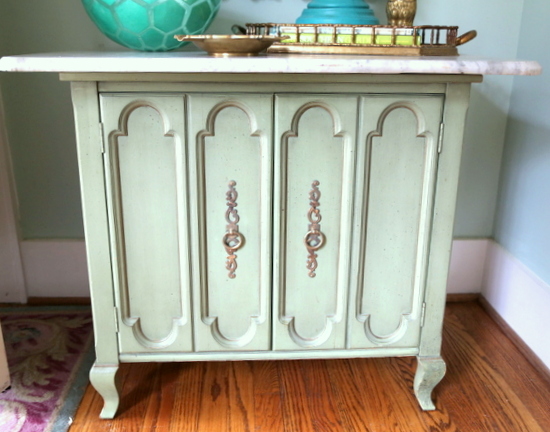 I put the marble top on this piece instead, so now I still have the good-sized tabletop but now with closed storage beneath for the kids' shoes and messy stuff.  I also brushed a bit of gold glaze over the previously blackened handles.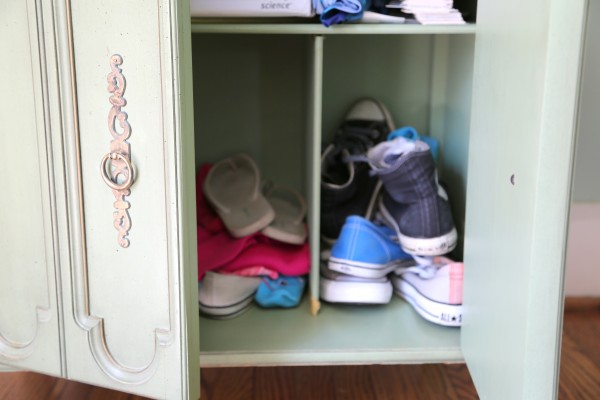 Not a bad change.  I'll still hang on the the base of the previous table.  I'm sure I'll move things around or use it somewhere else in the future (I always do!)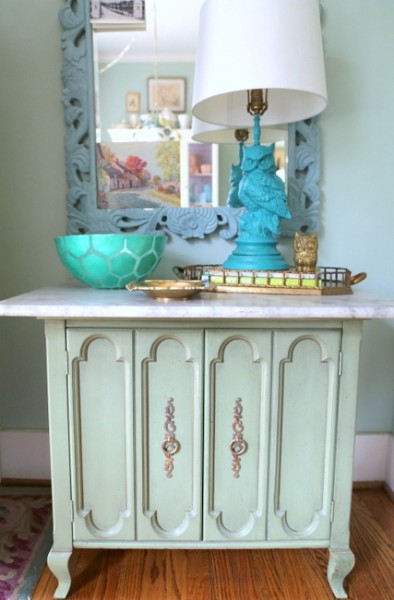 after 
Don't forget to sign up for Front Door Friday if you'd like a great new color for your front door this spring!  It's two weeks from today, April 25.  We're already half full, so contact [email protected] quickly to reserve your spot!
Share this Post