I found a pair of mid-century lamps last week at a Barn Sale here in Nashville that I couldn't pass up.  I bought them without knowing whether or not they worked, so I set them up in the kitchen to test them with light bulbs.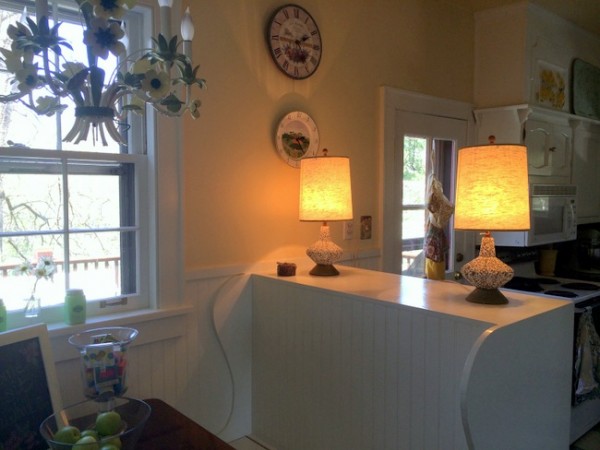 quick photo with my cell phone 
Thankfully, they didn't require rewiring.  They are in great shape and will work perfectly in on either end of the fireplace mantel in one of my client's atomic ranch home.  Although I've promised them to her, I left the lamps in my kitchen for a couple of days and have discovered by accident how very warm and cozy it is to have lamp lighting here!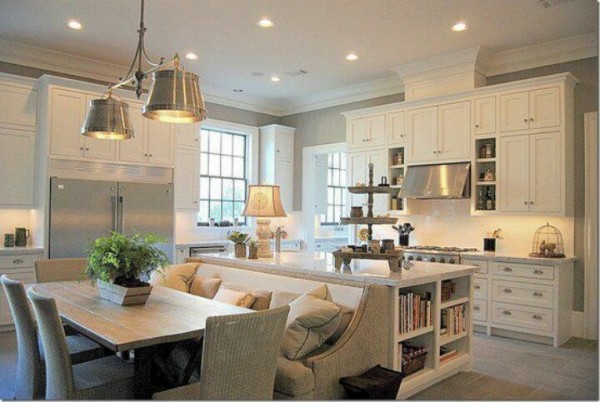 Why not have a lamp or pair of lamps in the kitchen?  Eating dinner last night with just those lamps on made my family feel like we were having a special dinner in a romantic restaurant. When these lamps move on to their new home, I'm going to experiment with some other lamps I have in my prop room (yes, I have a prop room).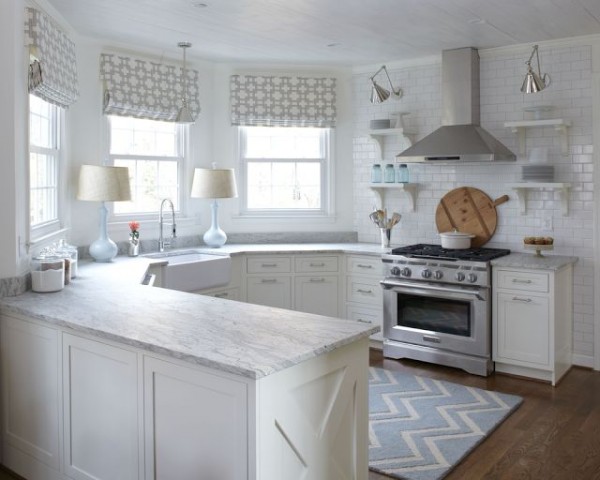 Does this seem strange to you?  Ever thought of trying it before?  I always like to have a variety of light sources in every room – hanging light fixtures, sconces, table lamps, accent lamps, etc. Using different lighting at different times of the day for different activities creates warmth and ambiance.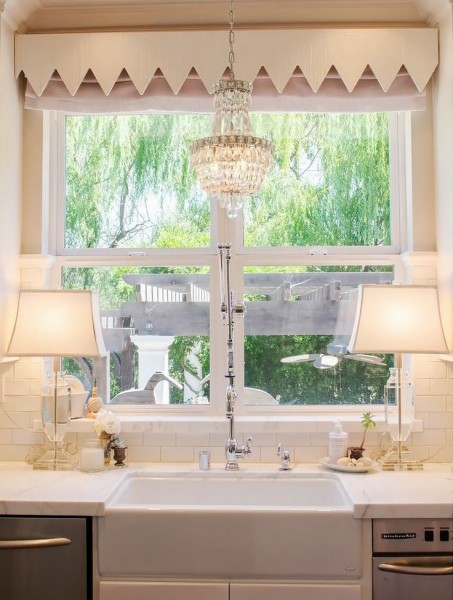 No matter what your decorating style, this is an idea that can add ambiance to any kitchen.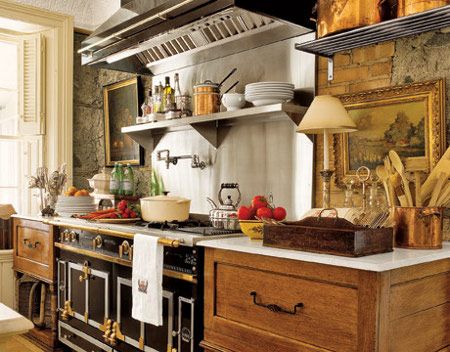 What are your thoughts on using lamps in a kitchen?  Yay or nay?
Share this Post