Tuesday I spent a magical evening at the newly decorated Southern Living idea House at Fontanel where the builder, Castle Homes, gave VIP guests (including me!) a special private tour. It feels as though the Christmas season has begun in Nashville!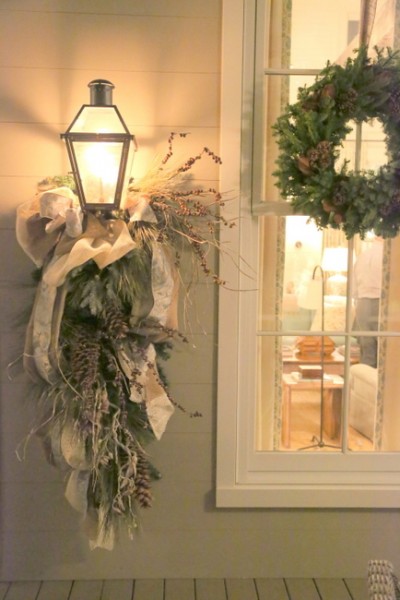 photo by The Decorologist
You may remember I was invited to tour the Idea House back in the summer with a group of top southern bloggers prior to it's grand opening, where I got to meet designer Phoebe Howard and Southern Living's editor, Lindsay Bierman.  Let's take a look inside of the house now, all decorated for Christmas: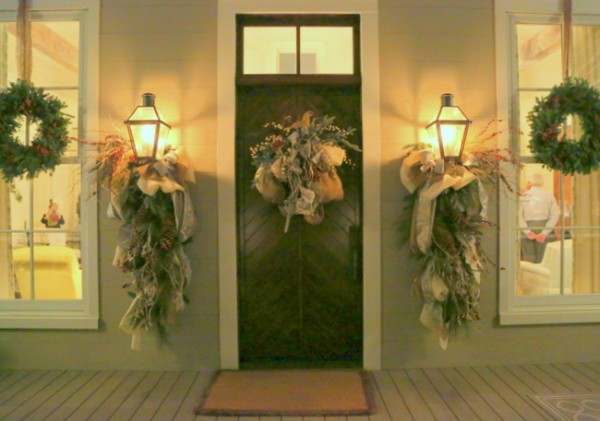 photo by The Decorologist
When I arrived after a busy day of paint color consultations, the place was milling with happy designers and real estate pros from the Nashville area.  The decorated house had a southern holiday feel with lots of natural greenery and burlap.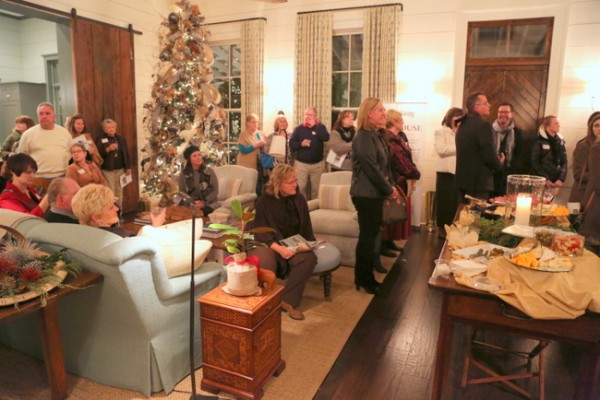 photo by The Decorologist
There was plenty of food and Christmas cheer as we all toured the house and adjoining guest houses that are part of the Idea House complex.  The kitchen is really a cozy, happy place to be.  Don't you just LOVE that pair of light fixtures?  For the paint colors in the Southern Living Idea House, click here.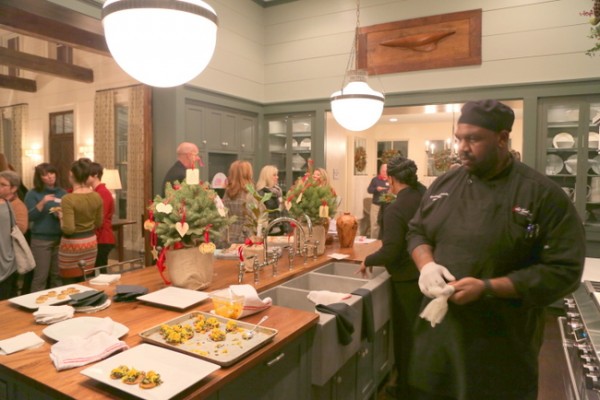 photo by The Decorologist
The Southern Living Idea House is open Wednesdays through Sundays through the end of the year.  In January, it will be available to rent for events and gatherings and will also function as a boutique bed and breakfast.  Wouldn't you love to stay in this cozy guest room?  Well, soon you can!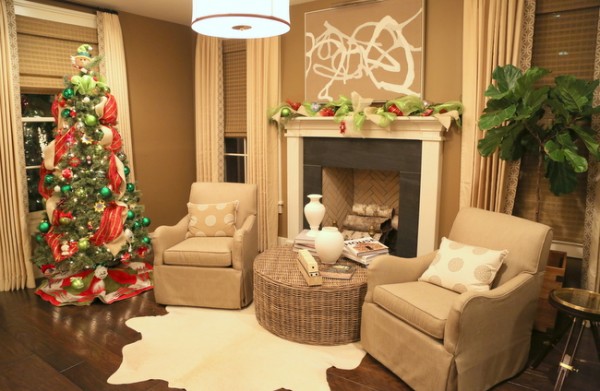 photo by The Decorologist
I love how they even decked out the taxidermy in this guest room.  I know a little somethin' about that . . .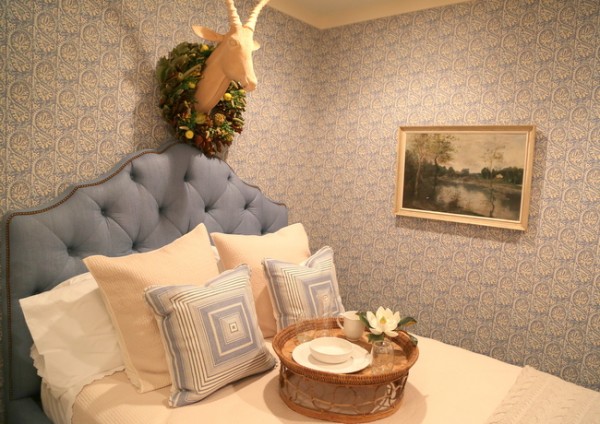 photo by The Decorologist
I got to hang out with Nashville's PR guru, Nancy McNulty, whose PR firm helped make this lovely evening possible.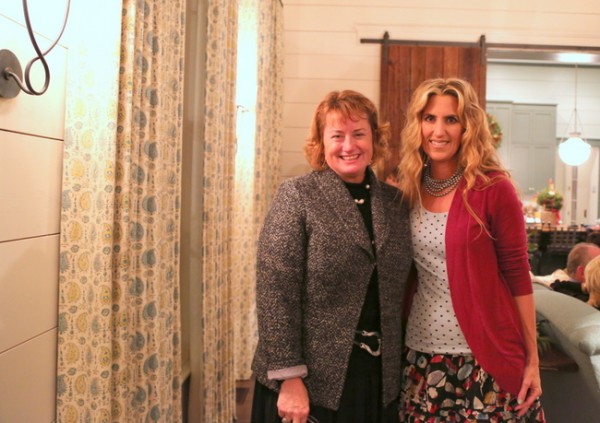 Nancy McNulty and Kristie Barnett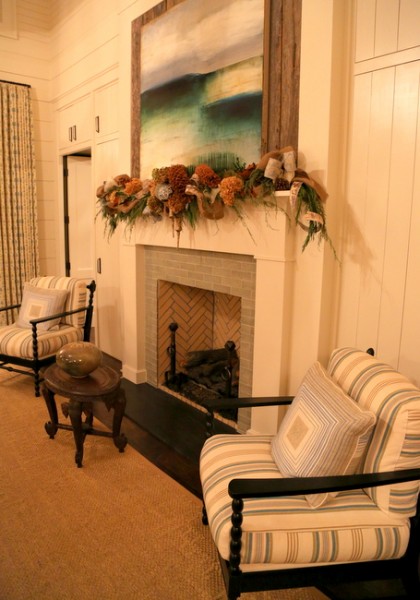 photo by The Decorologist
This is me with Alan Looney, president of Castle Homes, the Nashville-based custom home builder of the 2013 Southern Living Idea House.  He shared with me this funny story about the time somebody incorrectly assumed his name was Mr. Castle.  When he started his company, he figured Castle Homes had a more positive connotation than Looney Homes.  Wise choice, Alan.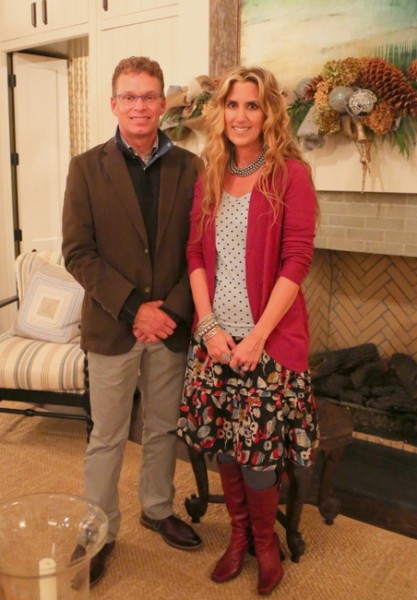 Alan Looney of Castle Homes and Kristie Barnett, The Decorologist
Alan and his team at Castle Homes used lots of natural materials and texture to create this charming high-end farmhouse that feels as though it's been here for a hundred years, but with all the modern conveniences.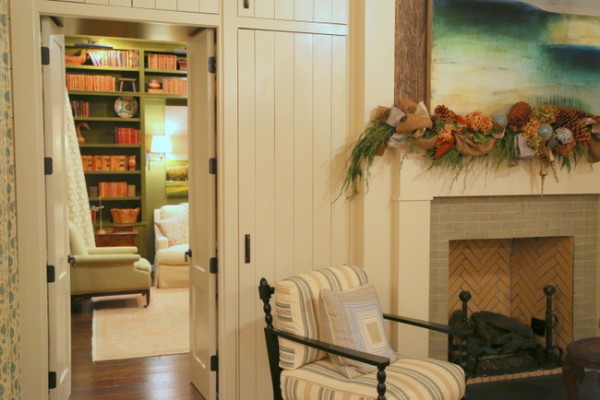 photo by The Decorologist
Here's a shot of me and my dear friend and editor at Thomas Nelson Publishing, Michelle Burke.   Look at the size of the decorations on that tree – those balls are as big as my head!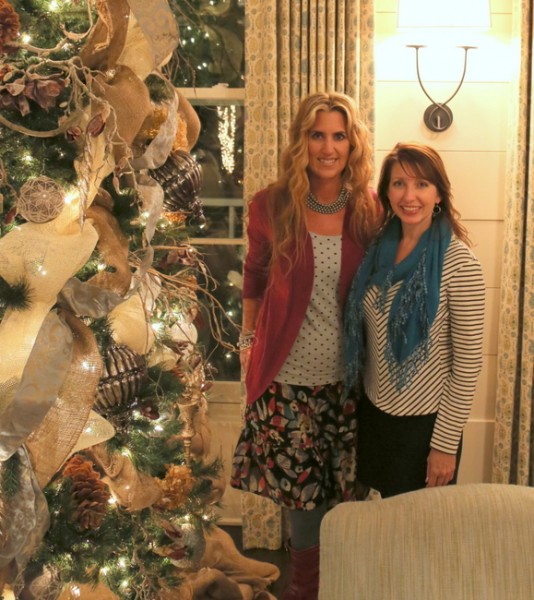 Kristie Barnett and Michelle Burke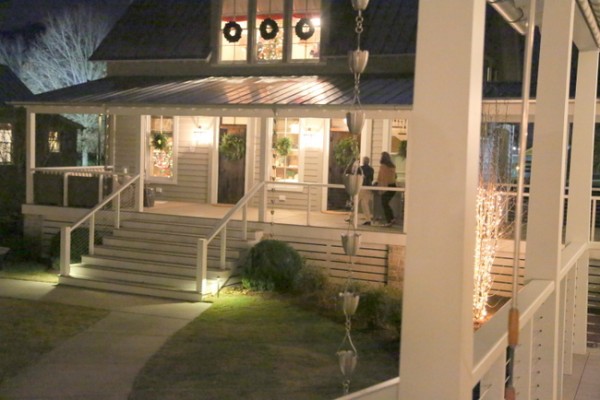 Make sure you take some time to tour the 2013 Southern Living Idea House on the grounds of Fontanel Mansion in Nashville before the end of the year.  Believe me, it will get you in the mood for Christmas!  Have you started decorating yet?