Good morning, lovely ladies (and charming gents, I'm sure)!  Today I'm sharing a few fun upcycling projects from Better Homes and Gardens.  This first one is a cottage-style medicine cabinet fashioned from an old dresser drawer.  Vintage wallpaper in the bottom of the drawer gives it whatever personality you want it to have.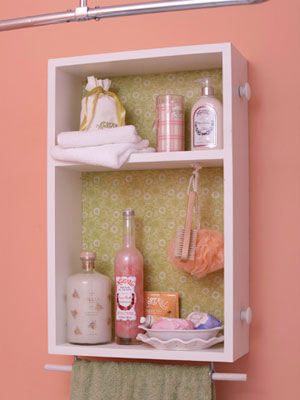 Here is a standard, unfinished wood bookcase.  Most of us would stain it or paint it white and be done.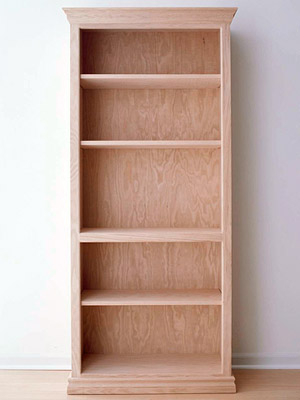 A spring rod, a little fabric, and vintage wallpaper make for a darling piece suitable for a dining or living room.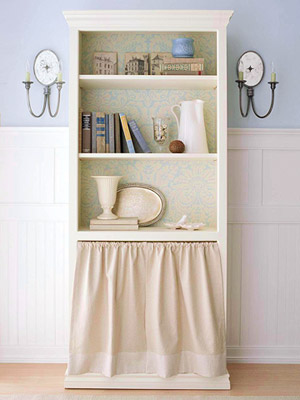 Ready to toss out an old pressboard entertainment center?  Maybe you should rethink that . . .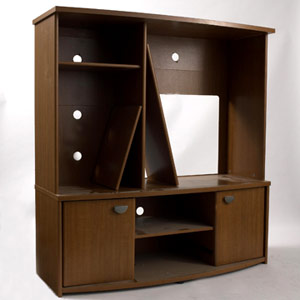 That very piece has been painted and repurposed as a cheery laundry center!  This could even work as a toy cabinet or bookcase in a child's room.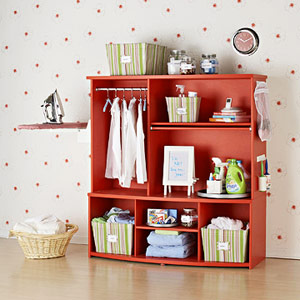 Photo Credits:  Better Homes and Gardens.