No, I didn't say Speed Dating!  A few months ago,  I began offering a "Speed Staging" service as an option for those putting their homes on the market.  It works well for homeowners who have nice furniture and a good supply of decor items.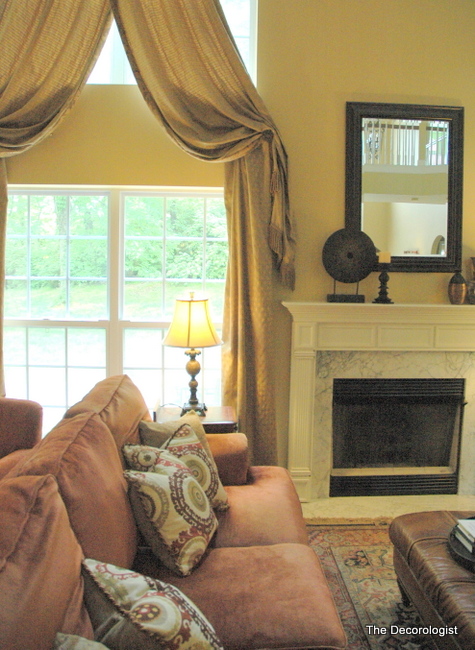 The Decorologist Home Staging in the Greater Nashville Area
How it works:  The Decorologist and an assistant show up (never having viewed the home), make a quick appraisal of what needs to be done, then Speed Staging begins!  Below is the living room of a home I worked in yesterday – take a minute and think about what you would do to make it market-ready before you move on to the "after" photo.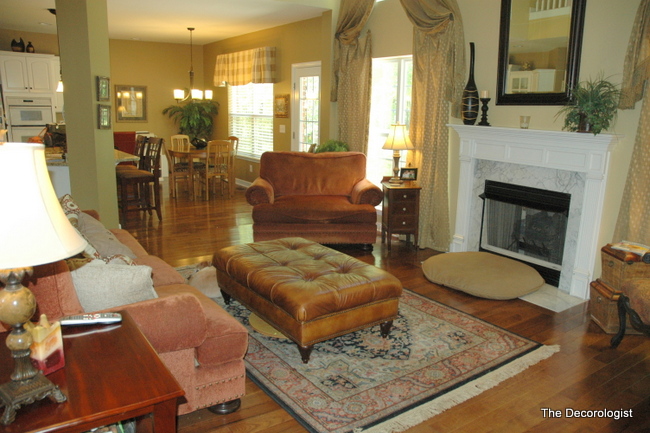 Living Room Before Speed Staging
You can see it's a nice room, but a few important changes will make the room a WOW room.  This view is from the entry of the living room.  You have to navigate a bit to get through to the kitchen, right?   Now, for the after.  This is what we did, using only the homeowner's furnishings and decorative accessories: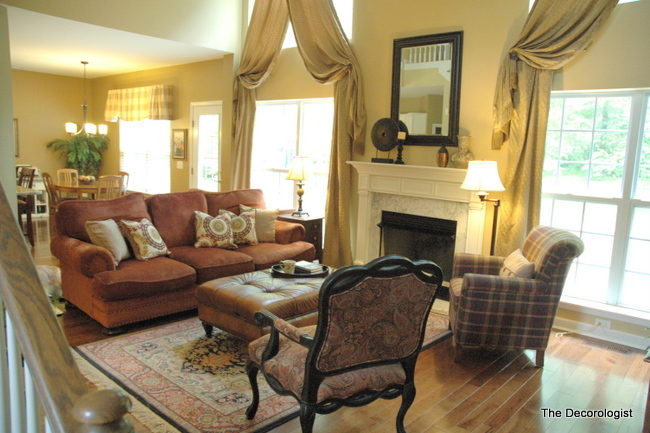 Living Room After Speed Staging
I decided the loveseat/chair-and-a-half needed to go.  It was moved to the bonus room, where it's scale works nicely. We moved a chair from the master bedroom into the room and reoriented it to where the view from the entry is a WOW. Did you notice something else different?  Here's a hint: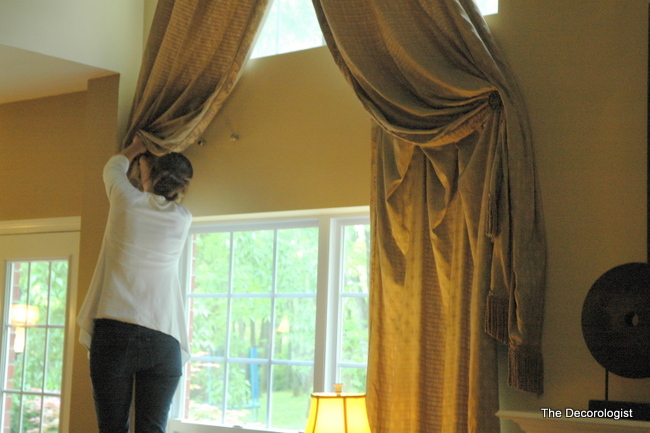 Window Treatments Before
The custom-made curtains demanded a lot of attention, and we wanted to put more of the attention on the architecture and the view beyond.  We folded back the panels and hung them to reveal more of the window and more of the light and view.  You may need to go back to the earlier "before" picture to really see the difference.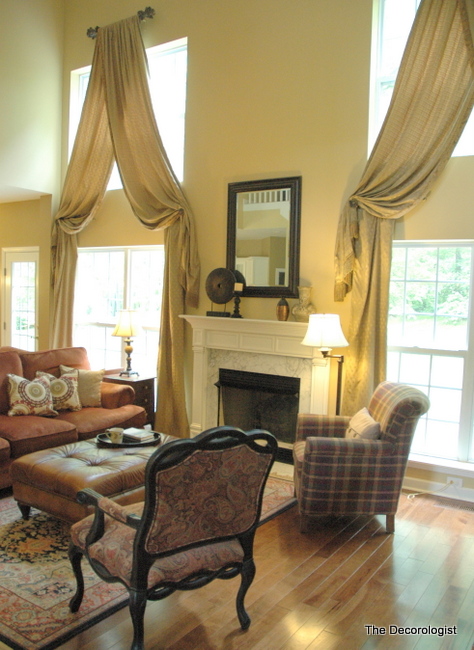 Re-Worked Window Treatment
Subtle changes can make a big impact!  The sofa was previously anchored on the slanted staircase wall – not the ideal placement for a sofa, since it feels unbalanced.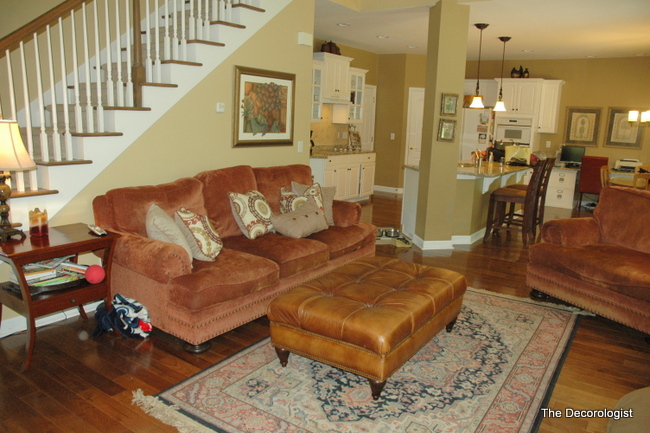 Living Room Before
The new arrangement is anchored by the best focal point a room can have:  a beautiful fireplace.  Now there's a direct pathway from the entry of the room and the kitchen, which is important in creating good flow.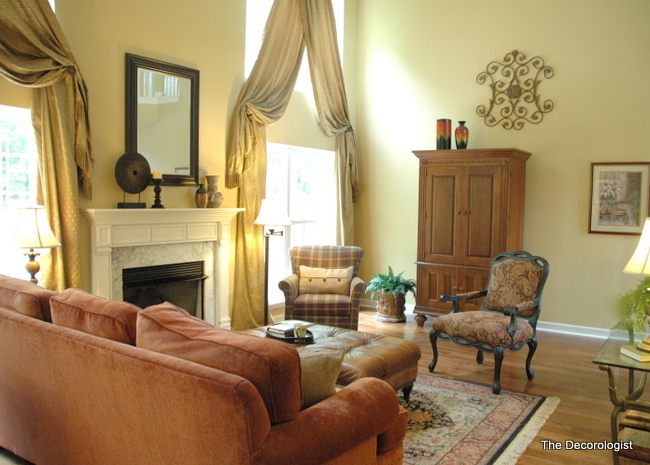 Fresh, Open, Beautiful Space!
Start to finish, Speed Staging  requires 2 Home Stagers staging at break-neck speed for 2 hours.  When the 2 hours are up, the entire home is ready for its close-up.  Now this home is ready to sell – what do you think of the difference?