Want to make the one change that will set the tone for your entire house?  It's actually pretty easy . . .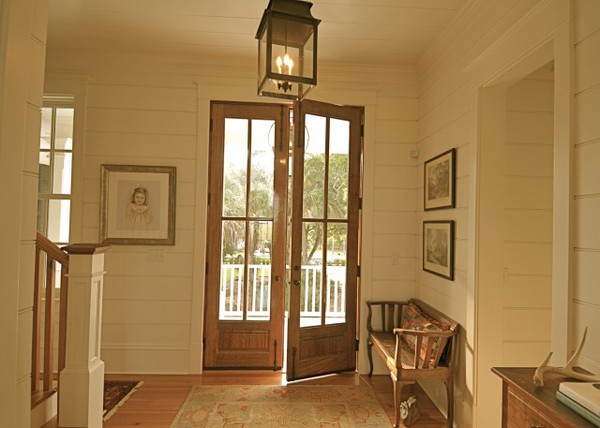 So many houses I enter have a builder grade entry fixture.   You know it needs updating, but after awhile you simply stop noticing it.  You continue to look away and buy pretty furniture and accessories for your home instead.  But every time someone comes in your front door, it's there:  too small, brass, and hung too high.  Like this one that used to hang in the vaulted entry one of my client's homes: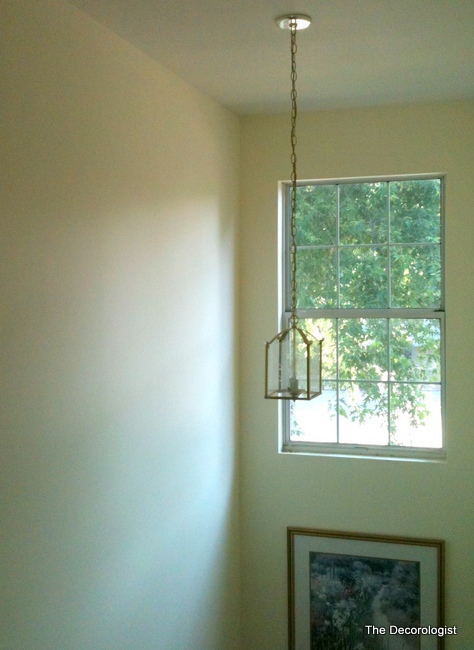 photo taken from 2nd floor – door is below the artwork
New entry lighting doesn't have to be expensive – it just takes a little bargain hunting with an eye for on-trend design.  I found this updated entry light for my client for around $100 at Lowe's.   And we hung it substantially lower this time – it looks better this way, and it provides better light to the space!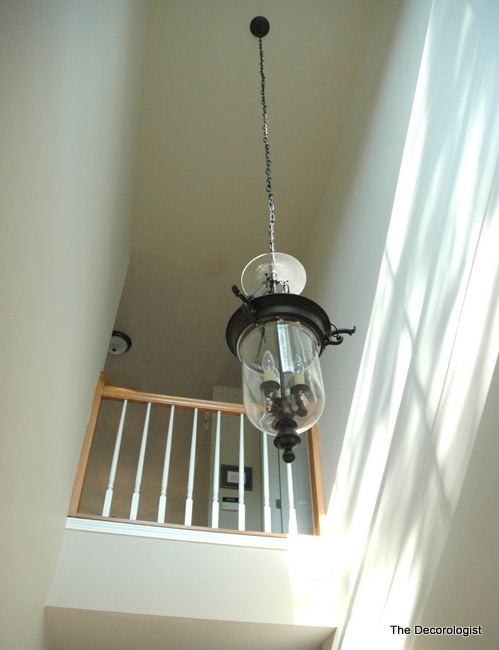 Gorgeous inverted bell jar light fixture from Lowe's
The stairway of this house suffered from the same malady as the entry hall – a small, sad, brass fixture in a vaulted stairwell: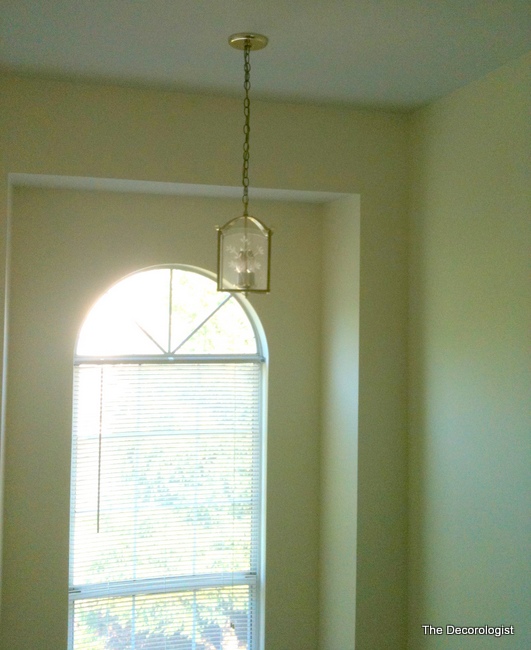 too high, too small, too brass!
The solution for that malady was to find an updated fixture that coordinated with the entry fixture and was in the same finish (iron).  This is what I found: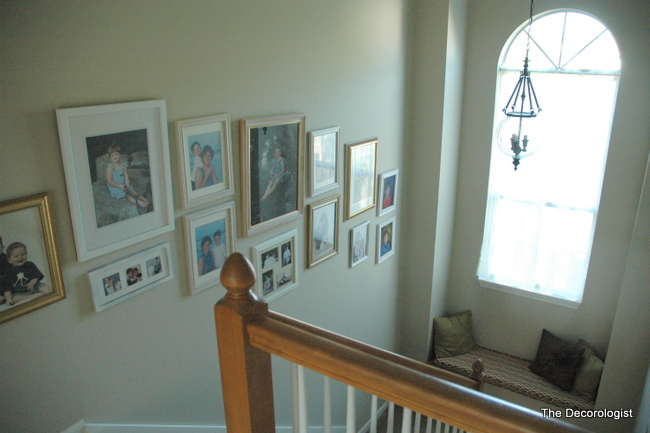 better scale, timeless style!
I also installed a family gallery grouping down the stairwell, and we added a window seat where plants used to perch at the landing.  Much happier to ascend and descend this stairwell now!  Never underestimate the power of a good light fixture!