I did another Speed Staging this week where I had to pull some magic out of my hat.  Well, not really magic.  But I had to be resourceful.  Below is the living room of the house about to go on the market to sell.   I chose a new (more neutral!) wall color for them, which should be painted within the next couple of days.   Is there something we could do to update and improve this sofa?  Well, yes, and  I'm hoping these tips may be helpful for you: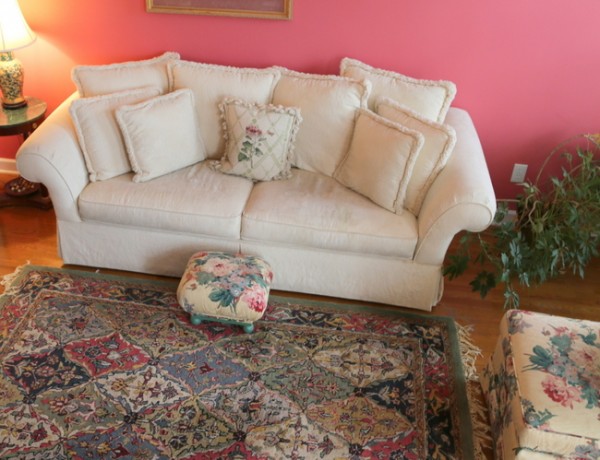 dated living room sofa before
This sofa is dated.   One thing you can do when a sofa is over-fluffy with lots of loose-back fringed pillows is to pull off the pillows and start fresh.  Unfortunately, what I found beneath wasn't fresh at all. . .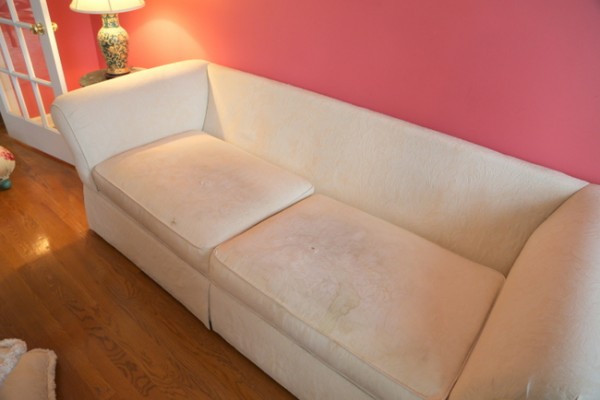 soiled upholstery 
Ok, don't panic.  The next thing to try is to flip over the cushions – maybe the other sides are cleaner.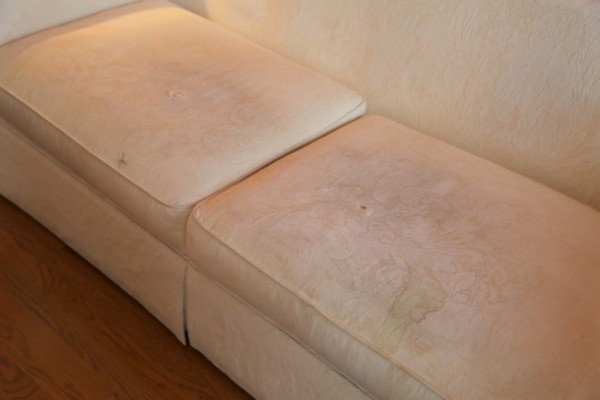 soiled upholstery 
No luck – this side is as clean as it gets.  I immediately had Allison search every closet of the house until she found a blanket or throw that might help us camouflage this mess.  Soiled upholstery DOES NOT appeal to buyers.  Thankfully, we found something that would do the trick!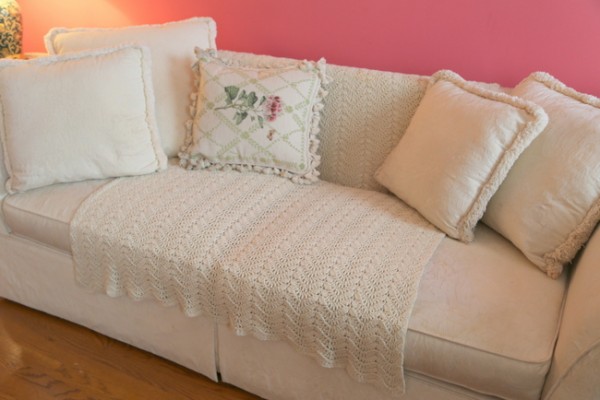 a throw placed down the middle "cleans" and updates the sofa 
A folded blanket down the middle of the sofa is a trend that you'll see designers use.   I sometimes use a blanket or throw to add a little color or texture to a sofa, like I did in this home: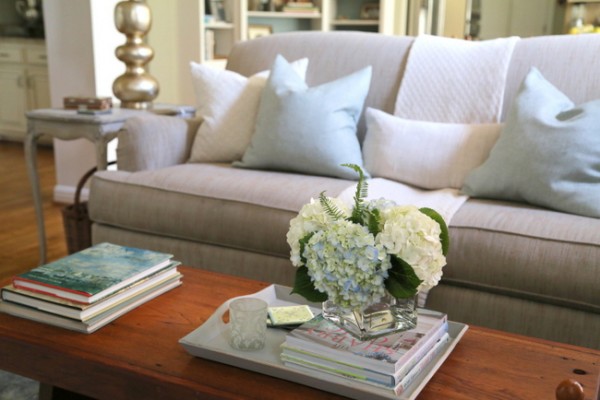 design by The Decorologist 
You'll notice we didn't replace the large back cushions – just a few of the cleaner, smaller pillows.  The whole look is fresher and updated.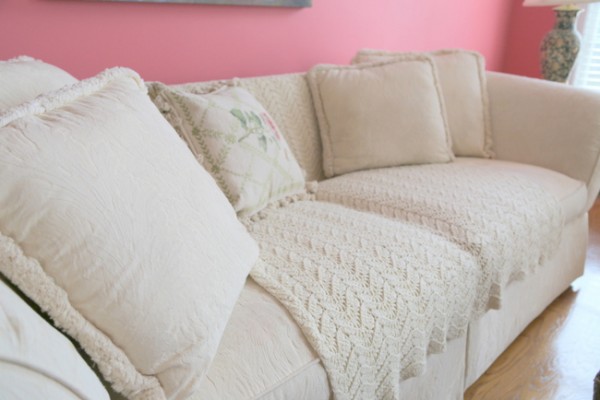 ta-da! 
Sometimes we have to deal with the less-than-perfect in our own homes.  That's when being resourceful pays off!  I'm off to hit a few estate sales with a client today, then bake a cake for my daughter's 14th birthday.  Find out next week who wins a set of the best light bulbs for designers from Cree!
Share this Post