Yesterday I staged a home that was quite a challenge, stylistically.  The furnishings and accessories were so style-specific, that it was extremely difficult to turn them in the right direction.  I did the best I could, with what I had to work with.   As I looked at the photos I took at the end of the day, I was bummed that it hadn't turned out better.  After a long, hard day I felt a bit defeated – like I hadn't done my best work.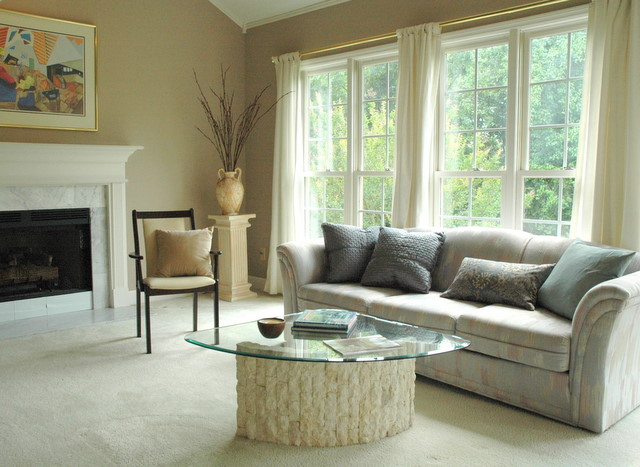 Living Room After
But then I pulled out the before photos.  Oh, yeah, I almost forgot what the room looked like before: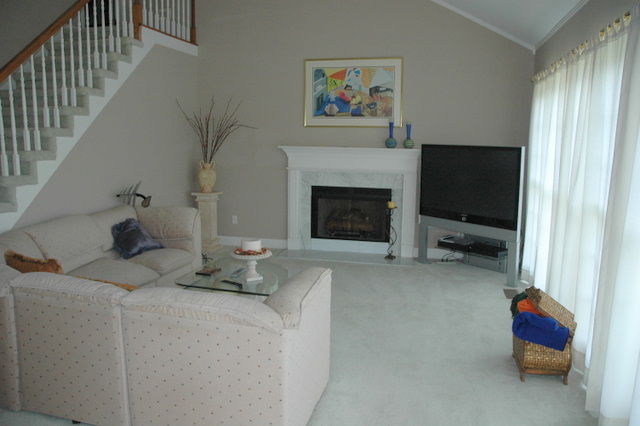 Living Room Before
Below is the after.  I know that crazy 5-arm monster lamp  appears to be growing up out of the television, but it looks better in here than where it was before.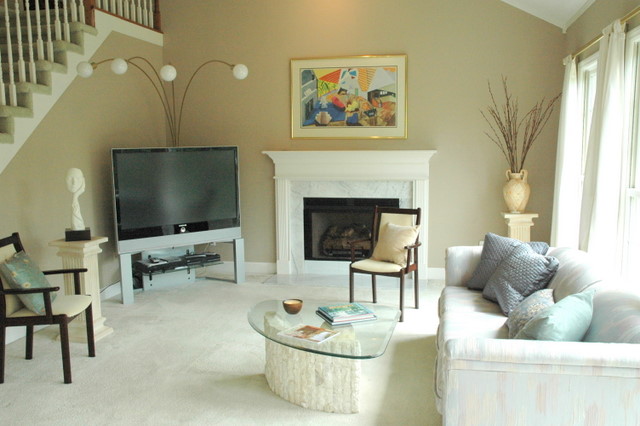 Living Room After – With a Crazy 5-Arm Lamp Growing Out of the TV
It was in the front parlor, helping create this first impression as you walked in the front door: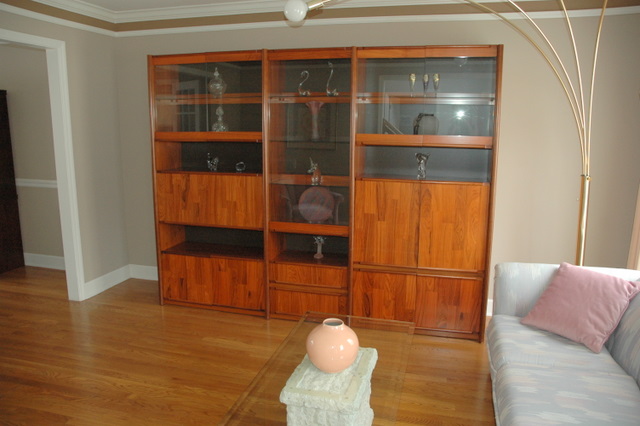 Front Parlor with Monster Lamp
By redistributing furniture and adding in more current accessories, the parlor is much improved.  Even with that crazy sculpture in the corner . . .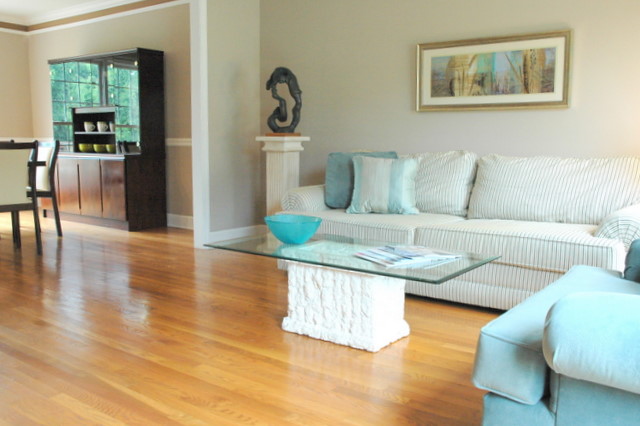 Front Parlor After
And since the homeowner wasn't open to updating fixtures or other items in the home, I had to figure out how to downplay the negative and accentuate the positive.  The negative would be this master bathroom: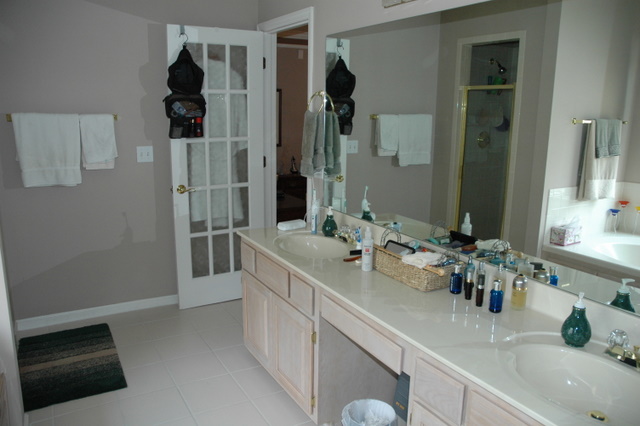 Bathroom Before
and the positive would be the super-cheap makeover it got: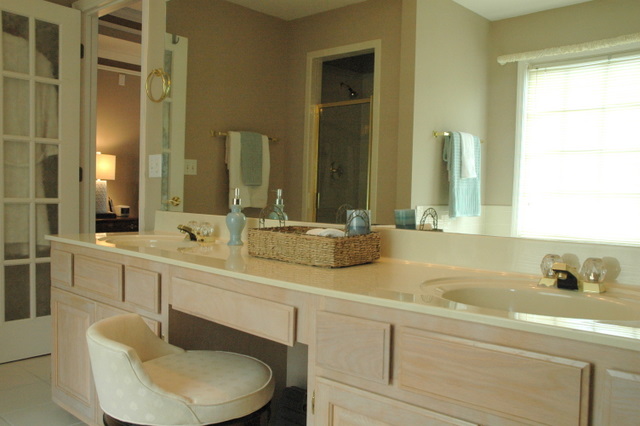 Bathroom After
On days like this, you have to realize that even if the finished product isn't perfect, it's significantly better than it was before – and that's something good, right?  Have you ever had a friend come to your house and find yourself profusely apologizing for your decor?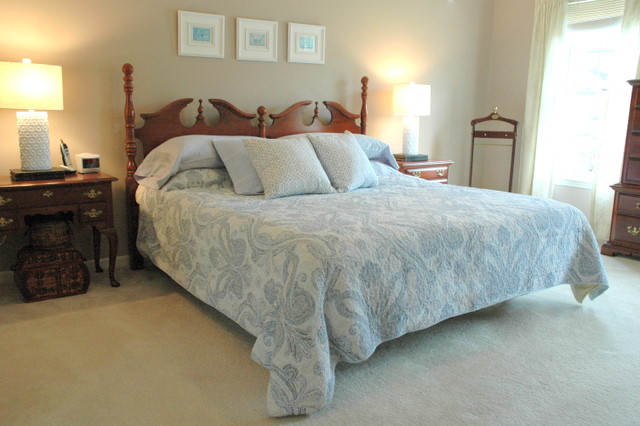 Master Bedroom
Don't you just want to whip out a few "before" shots and say, "Look how far I've come?"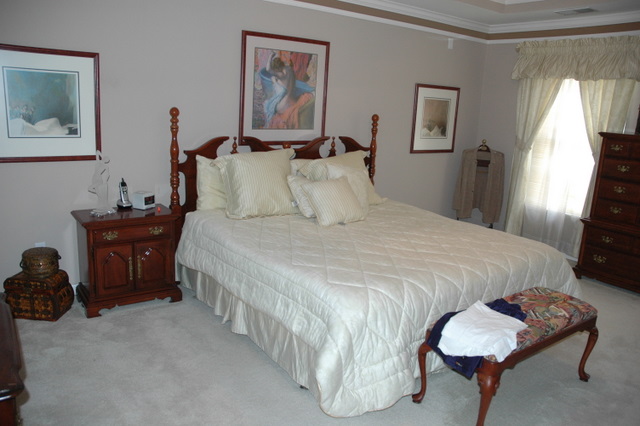 Master Bedroom Before
So when you start feeling like your home isn't exactly what you wish it were,  remind yourself  how far you've come.  And that's something good, right? 
Share this Post