I was recently working on a color palette for a home, and the homeowner made the comment:  "Well, I know I can't do blue in a dining room.  That's what my mother always told me."  Have you ever heard you can't do blue in a dining room?  Red has been a popular color for dining rooms over the last 15 years or so – red is supposed to stimulate the appetite.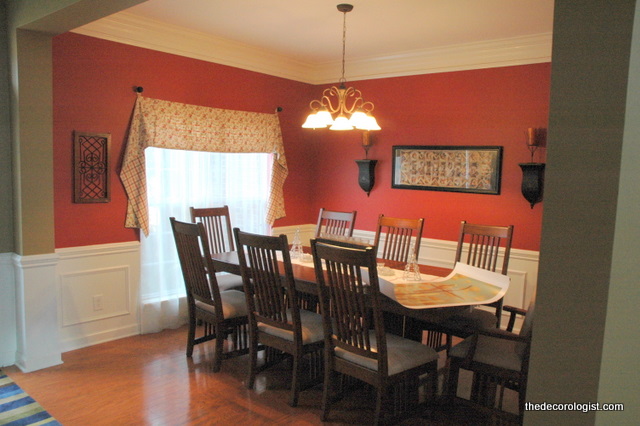 Red Dining Room Before
Do we really need our appetites to be stimulated more?  Maybe that's why our country is so overweight . . .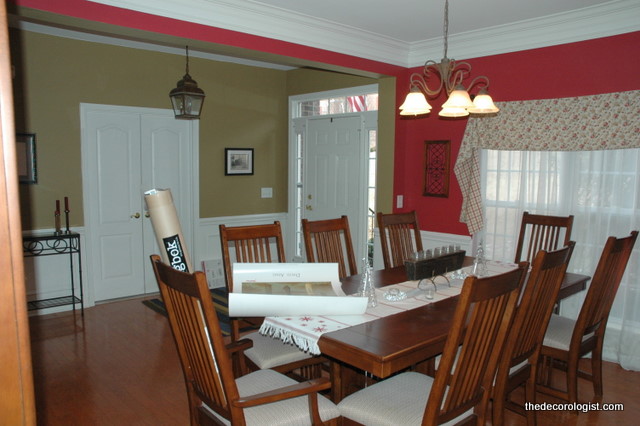 Dining Room Before
This dining room I am featuring today belongs to another client of mine, who had no qualms about doing blue in her dining room.  She simply followed my recommendations for 2 new paint colors and window treatments, and what a difference!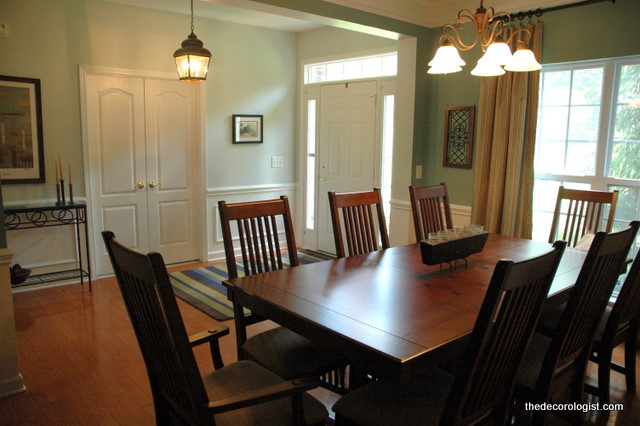 Dining Room After
I find that blues and greens tend to update orange-toned wood (like these floors).  I usually steer away from yellows, corals, and reds in rooms with wood in orange or red undertones.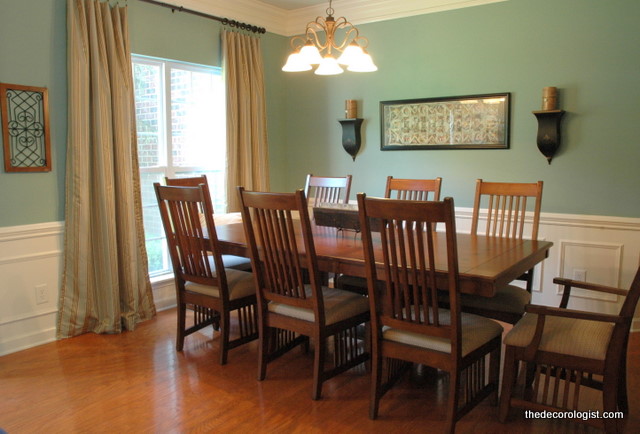 Blue Dining Room After
I encouraged my client to frame this beautiful poster art by local artist, David Arms (remember his home tour?) for the entry area adjacent to the dining area.  It looks really great against the newly-painted walls.  This color is Benjamin Moore's Gray Cashmere 2138-60.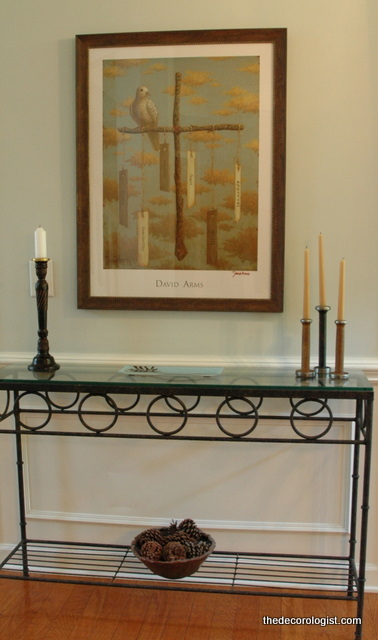 Artist David Arms' Print
The color update extended into the living room, which was previously yellow.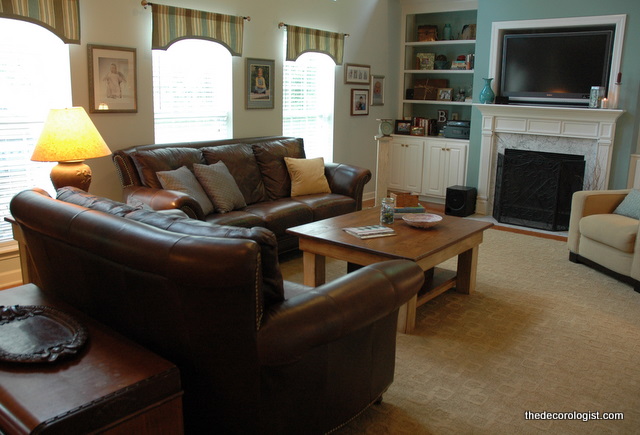 Living Room by The Decorologist
Do you think there are certain rooms that shouldn't be painted certain colors?  Is it time to break out of those old "rules," or are those rules there for a reason?