My oldest daughter is turning 13 years old in a couple of weeks. Guess what she wants for her birthday? A more grown-up bedroom. What? She says she's tired of "childish" colors. And she's just not feeling the "vintage" look anymore. Sigh.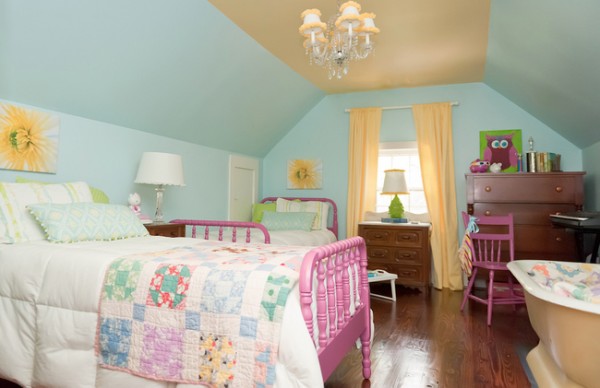 My Daughter's Room Before Makeover
Ok. I'm tired of it anyway. And, of course, she's asking me to decorate for her, so you know I can't refuse! For a whole room redesign, there is nothing better than creating an Inspiration Board to help visualize a whole new look for the space. Here's the one I put together for her: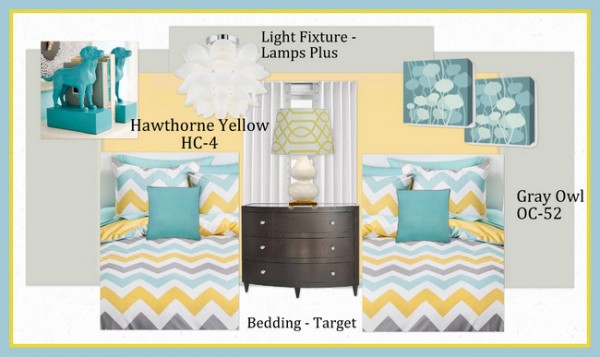 Design Inspiration Board for 13-year-old Girl
Benjamin Moore's Gray Owl will be painted on all the walls but one, as well as on the ceiling. The window wall, all the trim, and the entry door will be Benjamin Moore's Hawthorne Yellow. Yes, you heard me. I'm doing an accent walI, haha! Here's my reasoning for it: this room is dark, with the only natural light coming from that small window at the end of the tunnel of a room. The yellow on both that wall and trim will brighten up the room better than any other color there is. It will actually magnify whatever feeble light comes through that window. I once painted an office with bright yellow trim, and the windows positively glowed during the daylight hours!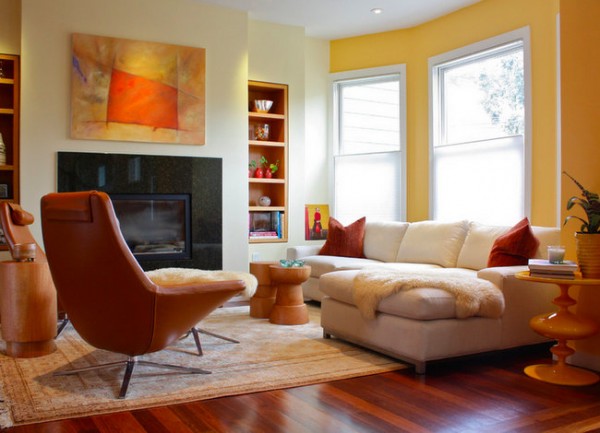 Shannon Moore design via Houzz.com
I just ordered the modern light fixture from Lamps Plus on sale for $69 – sweet!!! The bedding and lamp shade are from Target, and I am looking for aqua accessories to pull it all together. The hot pink beds are going Benjamin Moore's White Dove, and I'm painting her green lamp either White Dove or Hawthorne Yellow. My daughter was having a hard time envisioning the design, but she got so psyched when she saw the Design Board! Painting started today, and it should be pulled together by her birthday. What do you think?