A couple of months ago I found this varnished wood mirror at a yard sale for $30.  Didn't love the 1970's finish, but totally loved the frame.  I had no idea where I'd put it, but I buy things I love when I find them (if the price is right) and usually find a place eventually.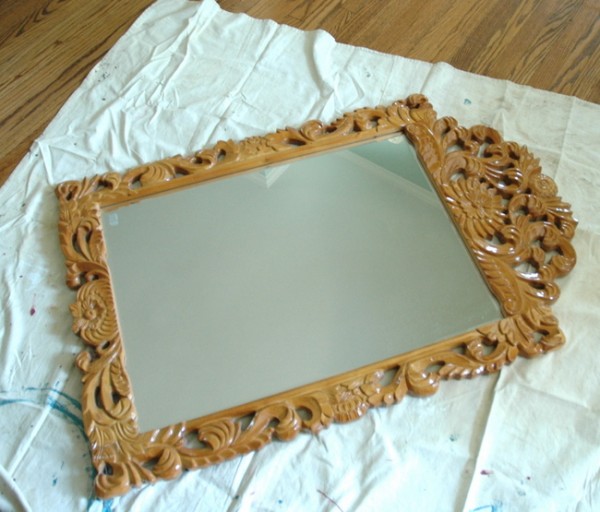 dated mirror frame
To be honest, I probably wouldn't have bought this mirror if I didn't know I could use Annie Sloan chalk paint on it.  Use see, the prepping and priming required to knock down a varnished finish may not have been worth it to me – but with Annie Sloan's paint, I knew I wouldn't have to do ANY sanding or priming.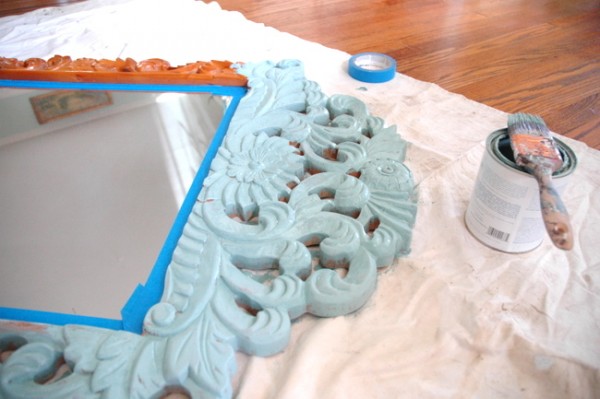 Annie Sloan Chalk Paint in Duckegg
All I needed to do was lay down a dropcloth, use some painter's tape on the mirror, and start painting – which I did last weekend.  From start to finish, it took less than two hours.  It would have taken less time, but there were lots of detail and crannies to get the paint in.  The chalk paint dries so quickly, you can recoat in about 30 minutes.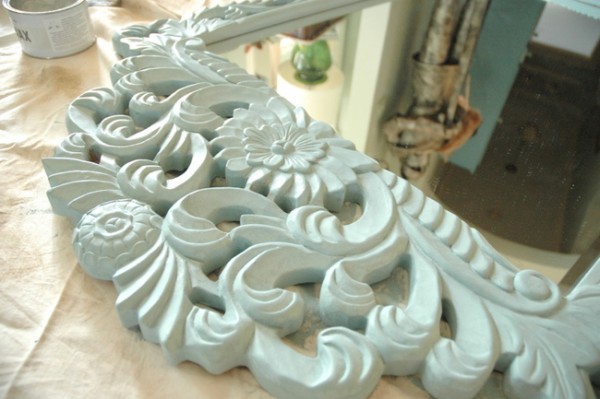 Wax on, wax off
A quick coat of clear wax and a little buffing, and the mirror was finished.  I actually moved the white mirror in my entry to my bedroom and hung the new painted mirror in my entry.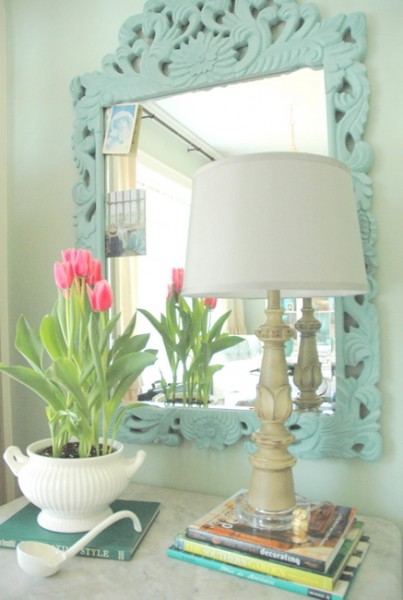 Chalk Painted Mirror
I love it!  It's starting to feel like spring around here.  What do you think of my painted mirror?