Black walls are trending, but would you dare to paint black bathroom walls? Well, I recently did, and the payoff was worth the risk! Let's see if you agree.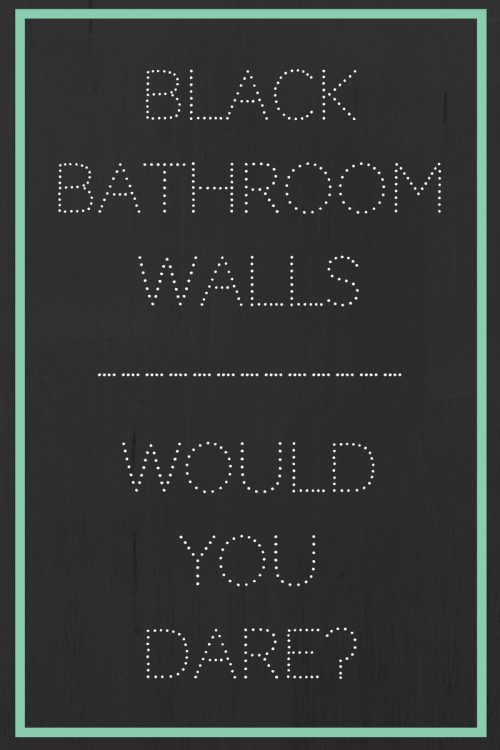 We needed maximum results for minimal cost in this beach vacation rental project. Since bathroom is the only one on the main floor, it serves as the bathroom for an adjoining bedroom, as well as a powder room off the kitchen and living area. Here are some before photos: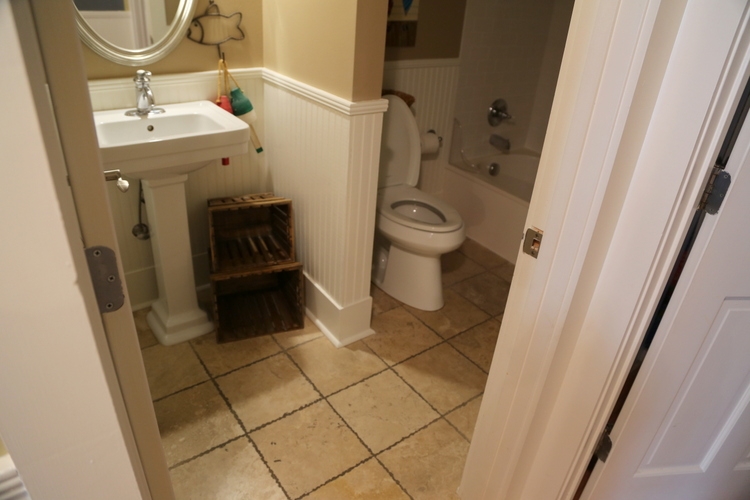 before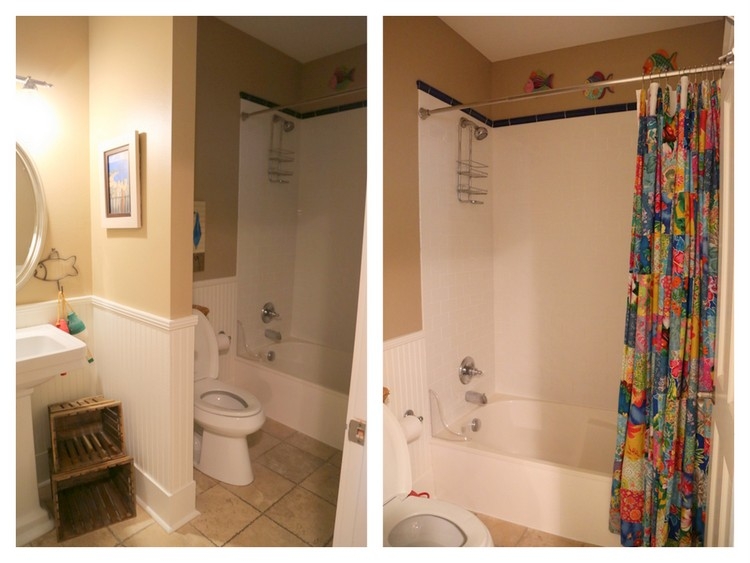 No need to tear out the white beadboard on the walls or subway tile in the shower. It might be helpful to understand where this bathroom ties in to the rest of the house. Here's the adjoining space: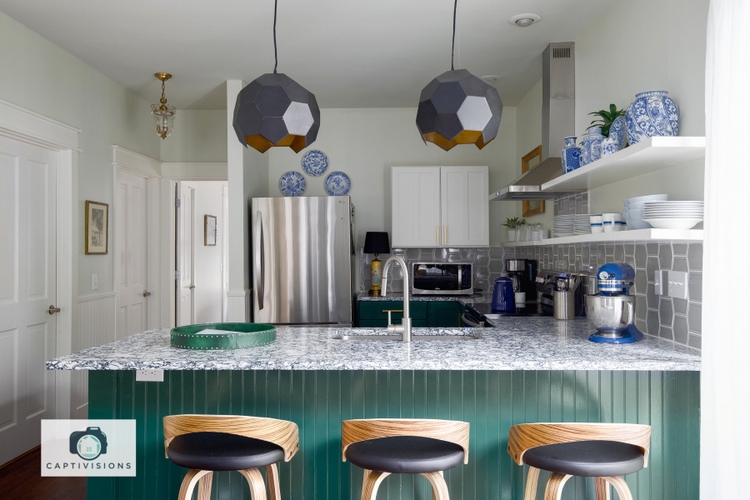 see the befores and afters of this kitchen here
The bathroom door is the closed one furthest away, right next to the door to the first floor bedroom. Since it has no windows, choosing black bathroom walls isn't going to make it any darker when the lights are out, right? My plan for this bath was simple: update the flooring with ceramic encaustic tile, paint the walls above the beadboard black, and change out some decor.
You may have already seen the flooring I chose in a previous post or on my Instagram feed, but here it is: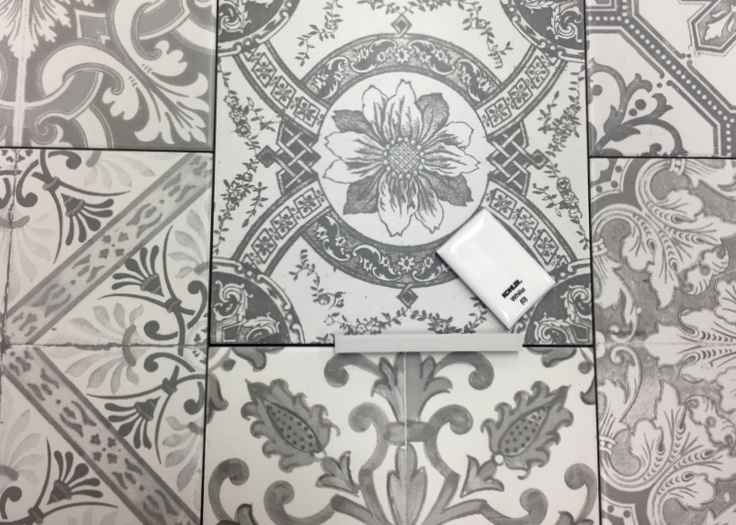 I love it soooo much. Less than $4.50 a square foot and there are lots of ways you could use it – for floors, backsplashes, walls: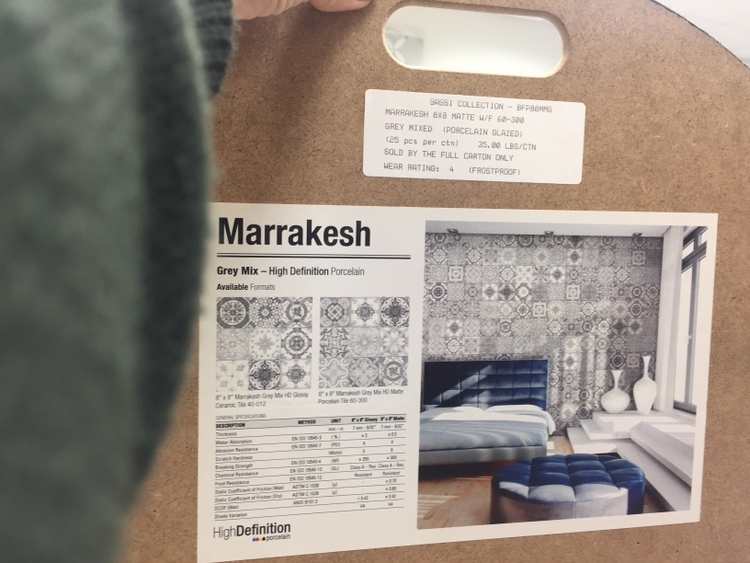 The existing tile flooring had to be removed, which was an ugly thing to watch: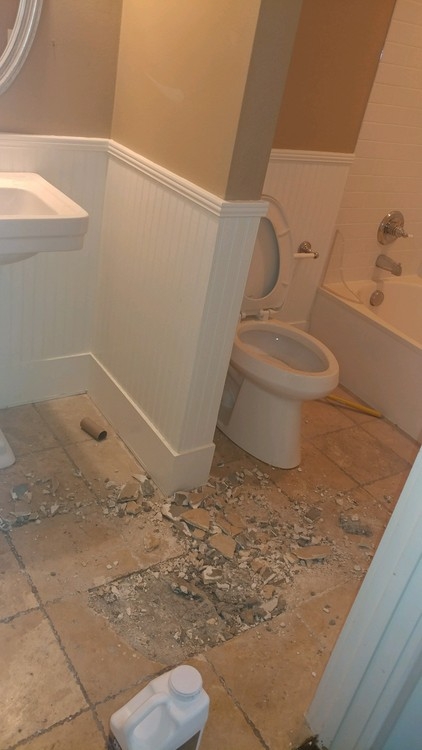 in process
But what a difference the new flooring made! We didn't even have to repaint the existing trim or beadboard.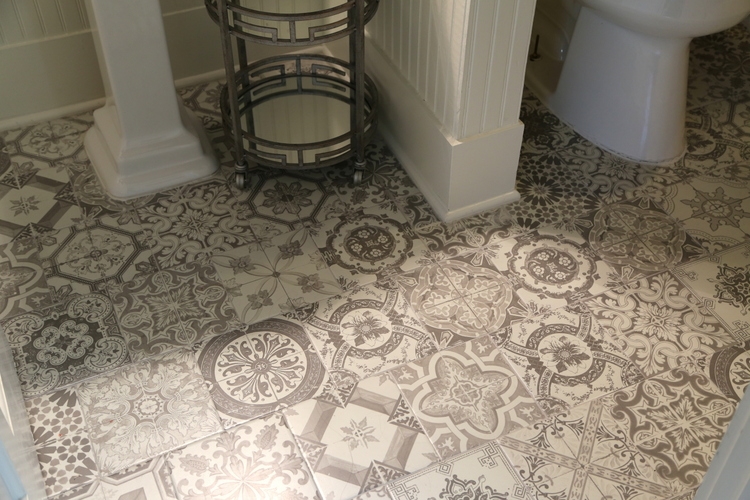 So here's the previous listing photo of the bathroom (the walls were much darker and more brown than this appears):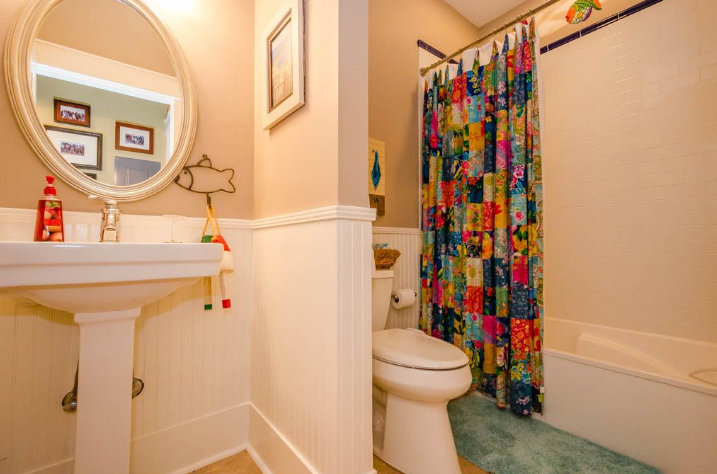 before
And here's the new wall color, Sherwin-Williams Tricorn Black SW6258: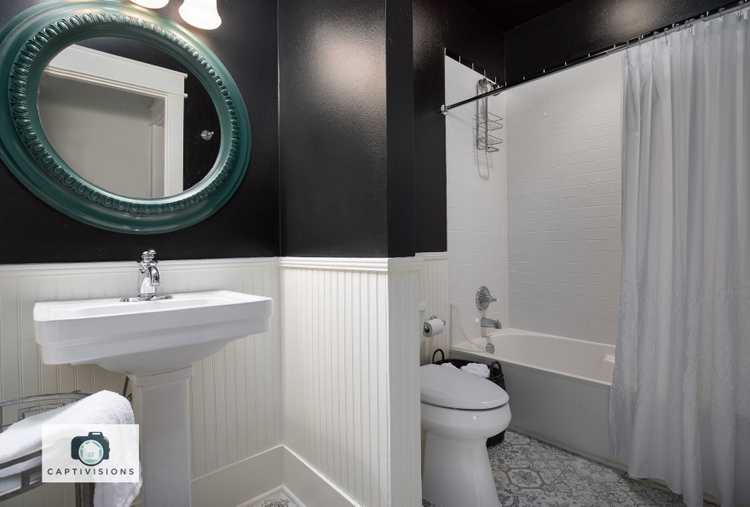 Here's a shot I took from the bathtub: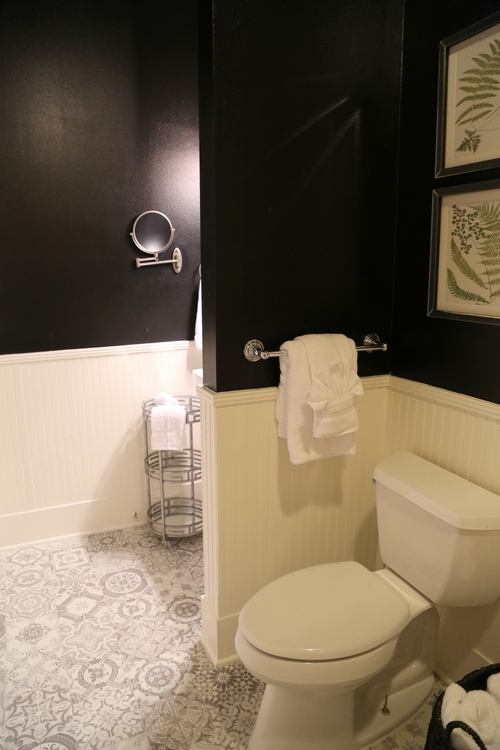 The art above the toilet repeats the green from the new bathroom mirror,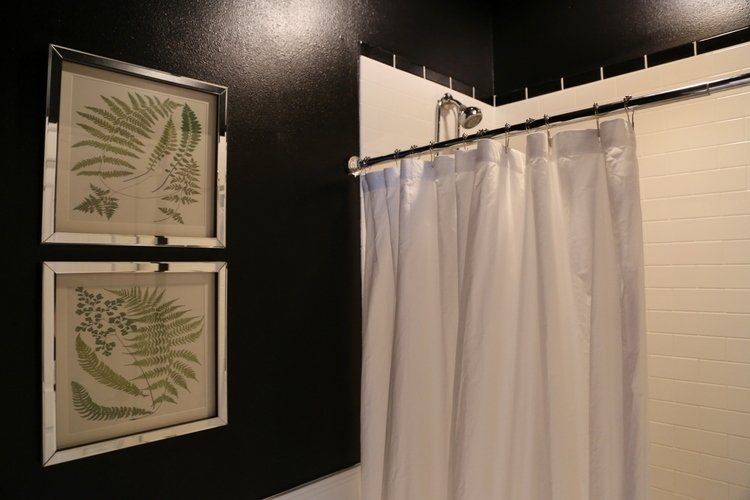 which is painted the same green as the base cabinets in the adjoining kitchen, Benjamin Moore Garden Cucumber 644: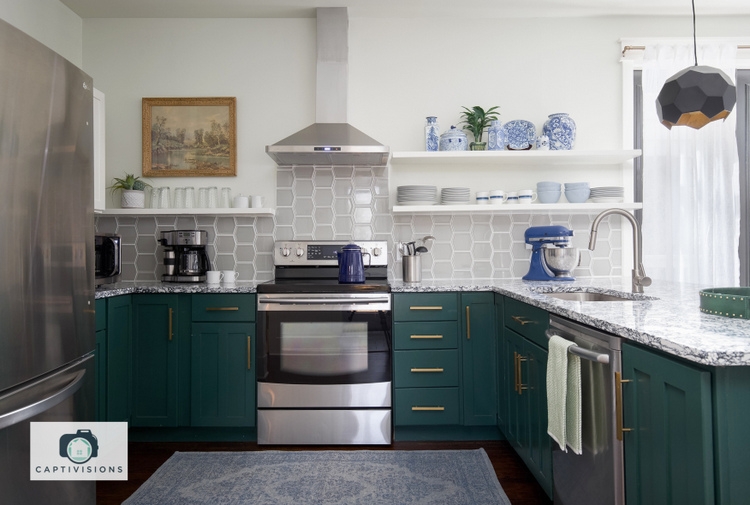 I used a satin finish on the black bathroom walls to reflect the light, which you can probably tell from the photos. It looks so much CLEANER than it did prior. So the question remains, would you dare??
Overwhelmed with color trends? Want to know how to choose the BEST neutrals, colors, and color combinations? Wish there was a no-fail system that creates cohesive and beautiful color schemes for any home with any finishes?
Now there is! I've been doing this for years, and now I'll teach you how (including all the specific colors in BOTH Benjamin Moore and Sherwin-Williams paints). You can find out more HERE.