Today I'm sharing two exterior transformations – one for a local Nashville client, and one I specified via an online consultation. I've been choosing paint colors for interiors and exteriors, both local and long distance, for well over a decade now.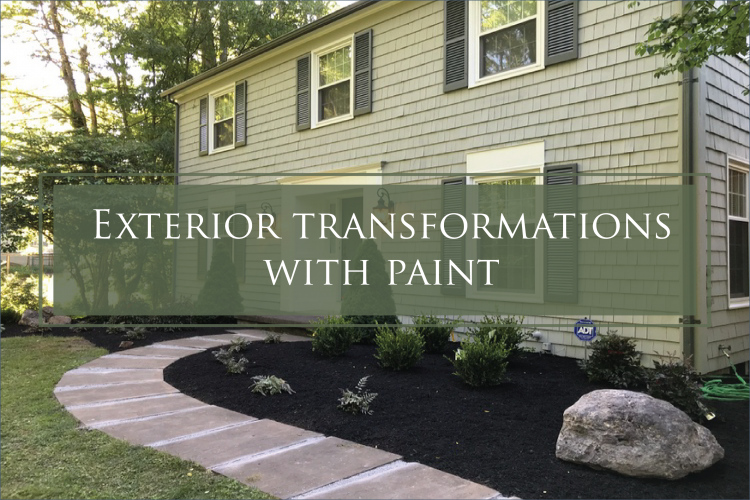 Here's the first – a darling vintage cottage in the Sylvan Park neighborhood of Nashville. The "before" sported a dark plum body, a dark gray chimney and windows, and white trim. I chose a light color to brighten up the fascade, a medium gray trim to give it definition, and a cheerful red to make the windows smile.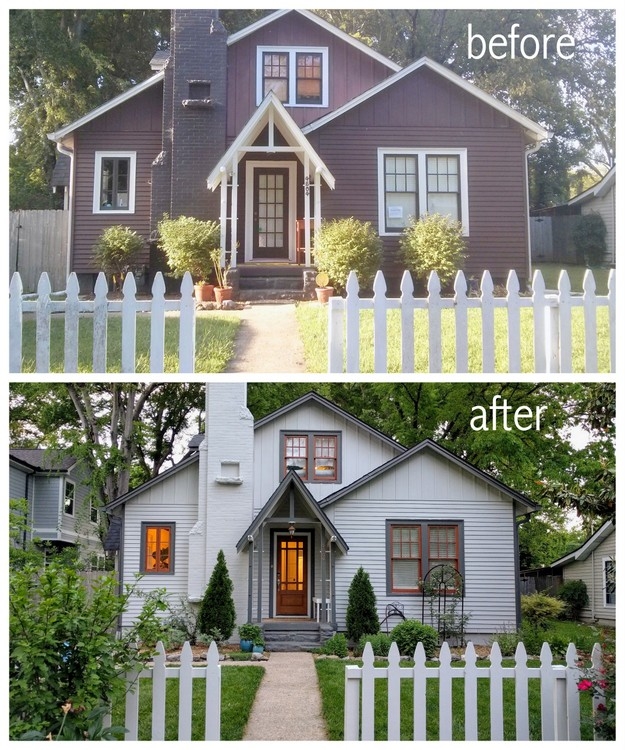 The "before" was a bit forboding, while the "after" welcomes visitors. I made sure the new color palette complemented neighboring homes, which is an important thing to do when homes are close together.
The next home was previously painted a lovely dark blue, but the maroon shutters and creamy trim made the overall color palette feel a little too 1980s-version-of-historic-Williamsburg-VA. My long-distance client wanted a lighter, fresher look while maintaining the salt box's charm.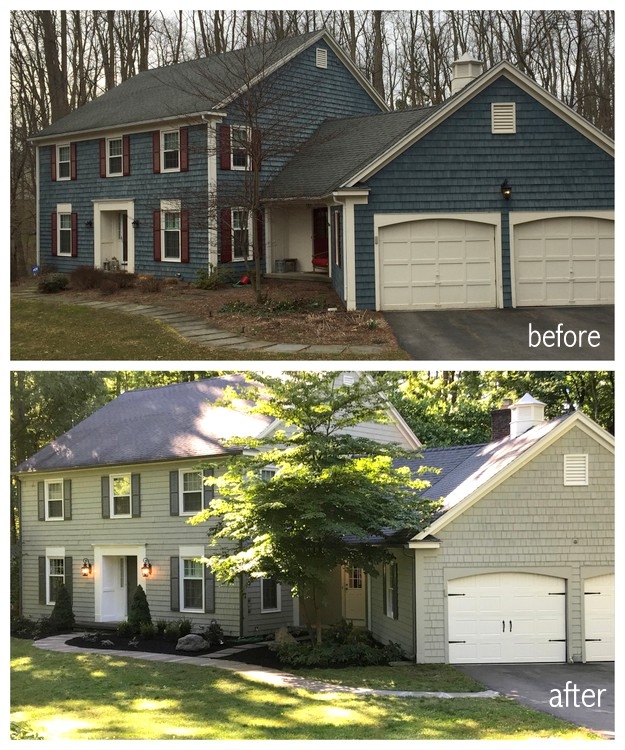 Here's a look a little closer up: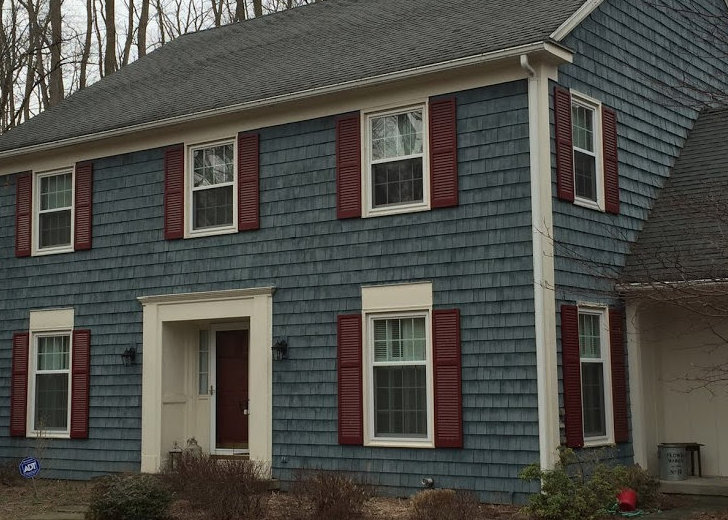 before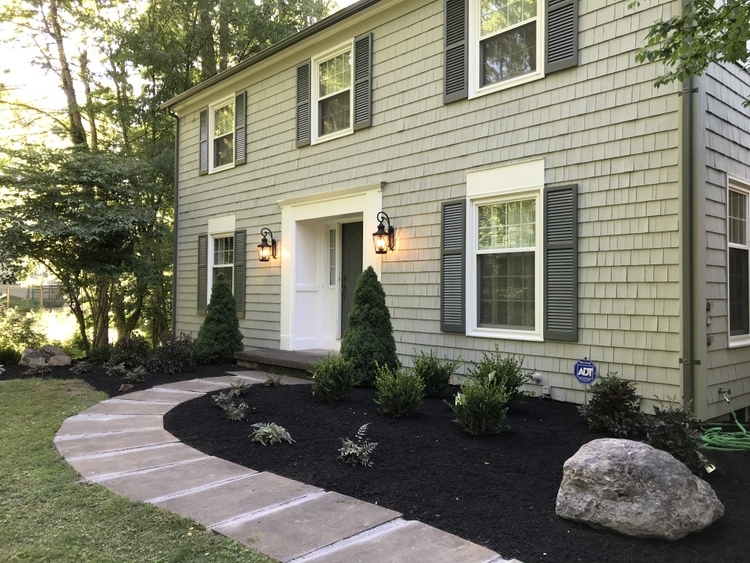 after
The homeowner sent me this email that totally made my day.
"I have received so many compliments from the neighbors! One left a note in my mailbox saying it's the prettiest house in the whole neighborhood! A big compliment because there are lots of very lovely homes here." – Lisa W.
I have to admit, it feels pretty amazing to make the decisions that can transform an exterior of a home into something that is truly special. But I can't do them all.
That's why I'm working on a very special project. Something that I hope will help many others make amazing exterior color and color placement choices on exteriors across the country. I'm pouring my heart and soul into an online exterior color training course, but I need your input. My initial plan was to create a course for professionals who want to specify exterior colors for a living or add that offering to their design services. Now I'm considering creating two different products – one more extensive training for professionals, and another, simpler how-to for homeowners who want to make better choices for their individual homes. I'd love to know what you think, and if you'd be interested in one or the other.
I'm trying really hard to guard my time so that I can better focus on developing this course – it's been in the works for a long time, but my plan is to drill down over the next couple of months so that I can finally get this completed and available to the people who have been asking me for this for a long time. I have the system and all the paint colors to support it, but it's requiring turning down a lot of my normal projects to make this possible for launch in the near future. So please forgive me if I've had to turn down your project – it's for a greater good, I assure you!
I'd love to hear your feedback – please share your thoughts in the comments!