I bought this interesting coffee table for my living room at an estate sale a few months back for $85.  I've been debating over what color to paint the base of it.  I've been dying to try out the new Annie Sloan Chalk Paint, but couldn't decide on a color.  Off-white would be too predictable, black might be to much contrast for this room.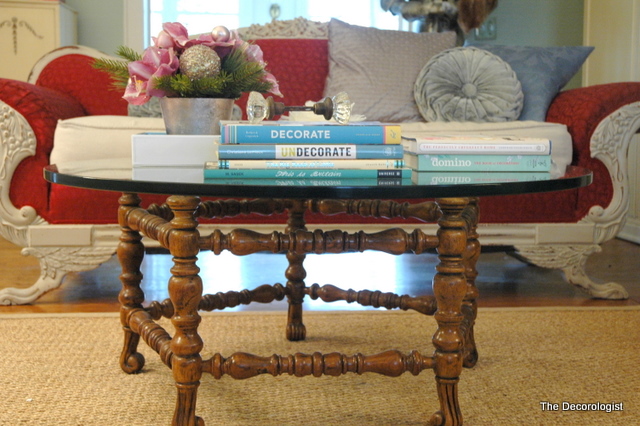 So, I was watching the season premiere of Downton Abbey on PBS – did I mention I am OBSESSED with this show???  The sets and costumes are absolutely luscious.  And the colors – oh, the colors!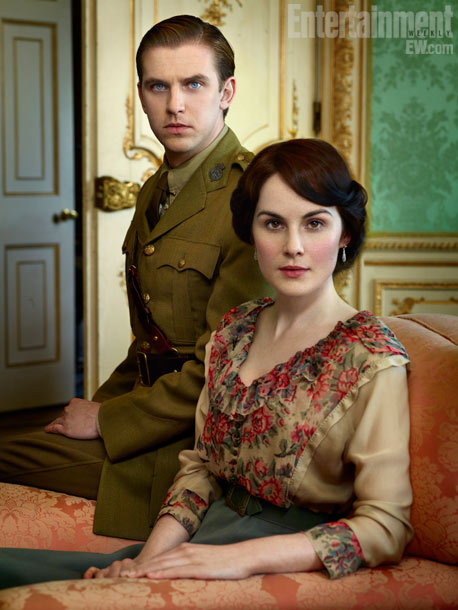 The greens, the blues, the butter yellows!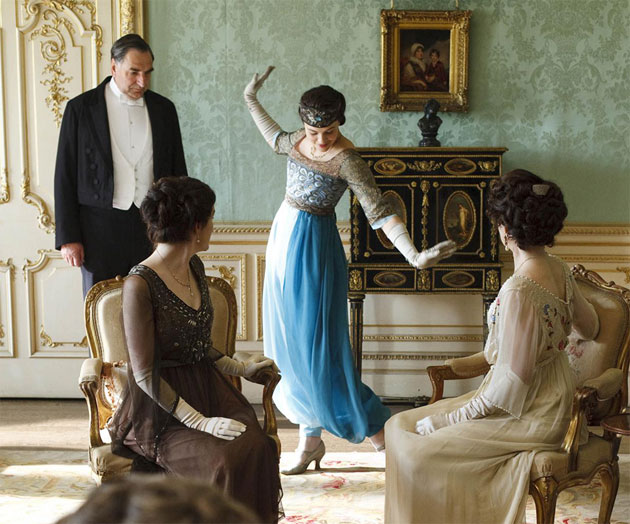 And of course, the  gold gilt.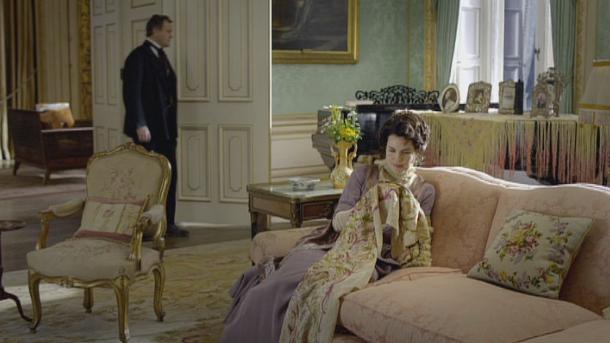 source
Clearly, the set designers of Downton Abbey must read The Decorologist.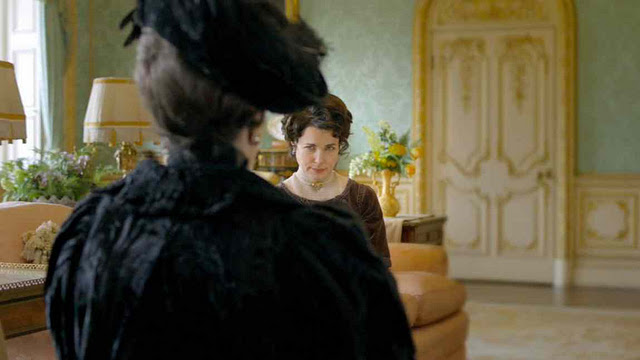 Are those MY colors, or WHAT?   Oh well, they say imitation is the sincerest  form of flattery . . .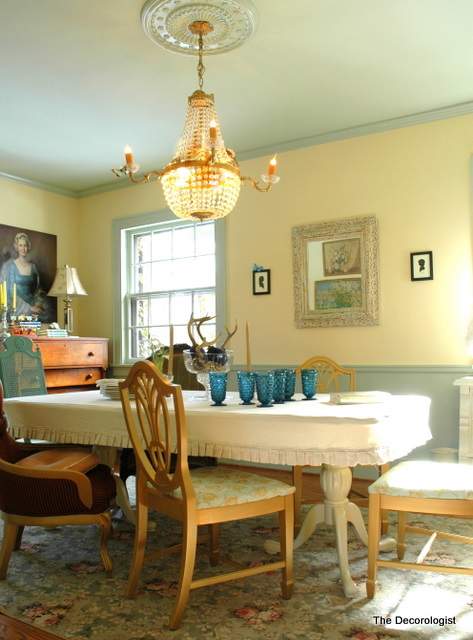 My Dining Room
I have loved gilt for a long time, and even painted half of my dining room chairs in Ralph Lauren's Regent Metallic paint.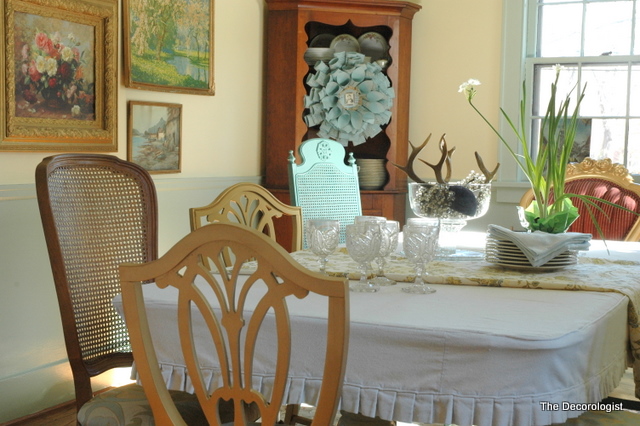 Mismatched Dining Chairs
The choice has become clear – I'm going to pull out my gold metallic paint and transform this table base before next week's episode.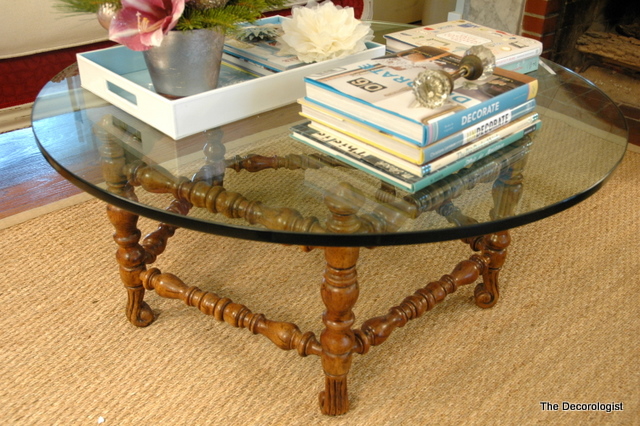 No doubt, it will help me feel just a wee bit closer to Downton Abbey . . .
 (See my post featuring the finished table in gilt!)