Let me be clear – I am no camper.  But I have had a pipe dream for years about restoring an Airstream trailer.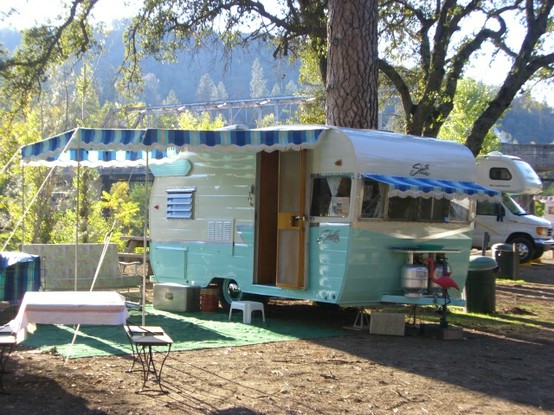 All images in this post are found here
Wouldn't it be fun to decorate it out all retro-dreamy, like a giant dollhouse?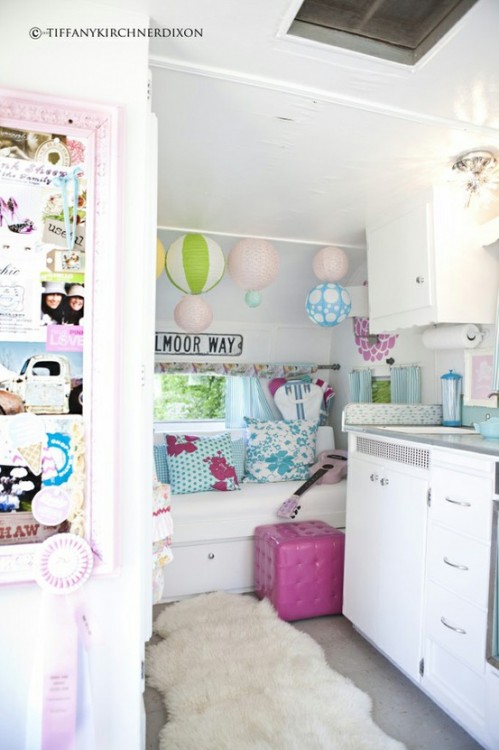 My girls could use it as a playhouse in the backyard.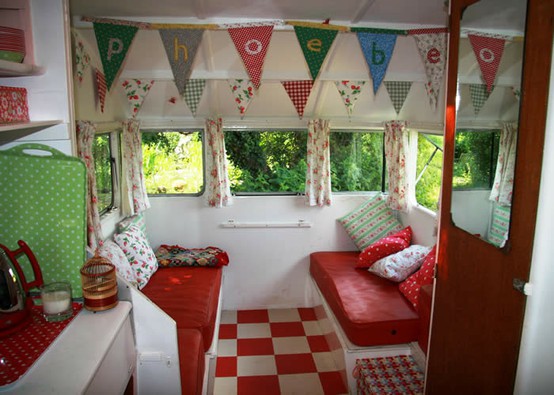 Or I could use it as an office in the warmer months.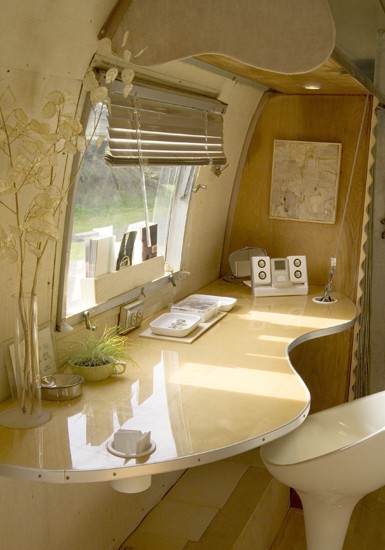 It'd be a perfect place to read . . . or just think really deep thoughts.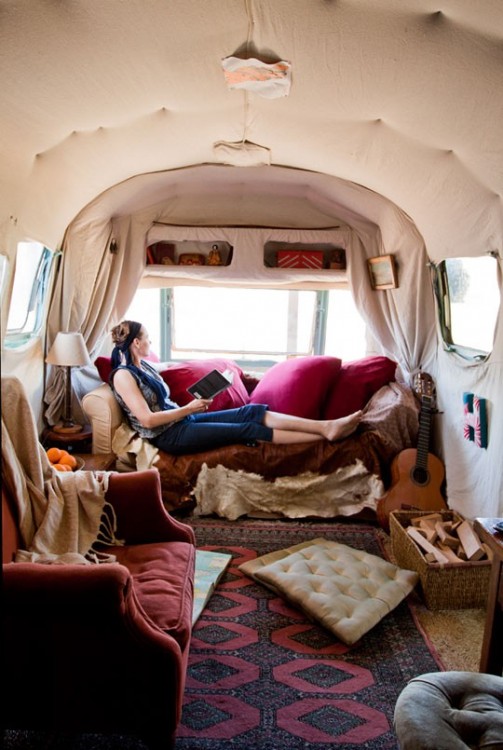 We could even go on a trip in it!  Maybe to the beach – I'd feel like Gidget.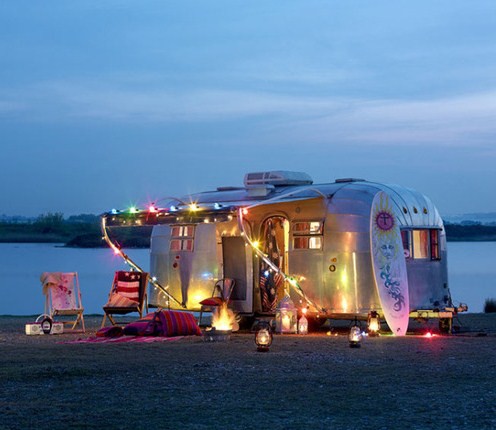 If you need inspiration for your pipe dreams, you should really be on Pinterest.   You can check out my Airstream Dreams board to see more cool trailer interiors.  Or get ideas for exterior house paint colors from my Exterior Paint Colors board.  Maybe you want to hang some art but don't know where to start – just browse through my Wall Art Groupings board.  Join me there and indulge in your own pipe dreams!
Share this Post