Although it's a simple and small space, this dining room is a fresh and inviting place to share an intimate meal.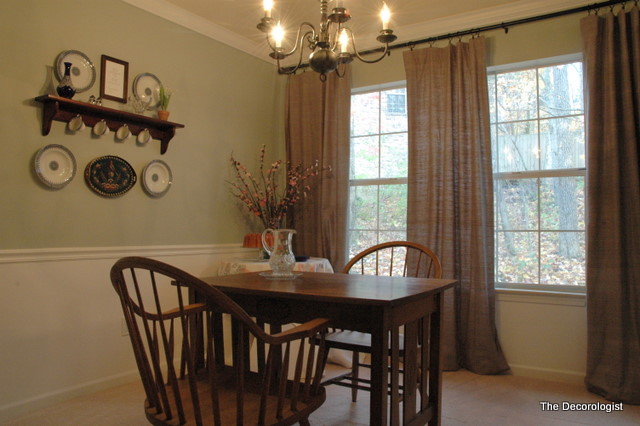 Simple and Elegant Dining Room
This was not always the case!  This homeowner was looking for an interior decorator to give her a new perspective on this dining space, without breaking the bank.   Rather than a makeover, this room really needed a make-under.  This room was like a woman who wears make-up in such a way that all you notice is the make-up.   Below, a make-under  highlighted and enhanced this woman's natural beauty: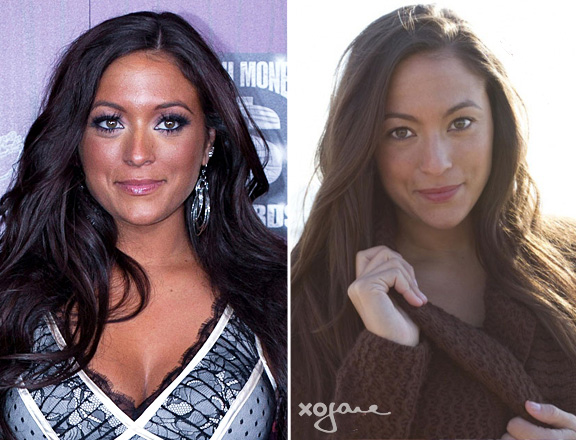 The overdone make-up in this room includes  the high-contrast colors, the brassy light fixture, and the showy window treatment.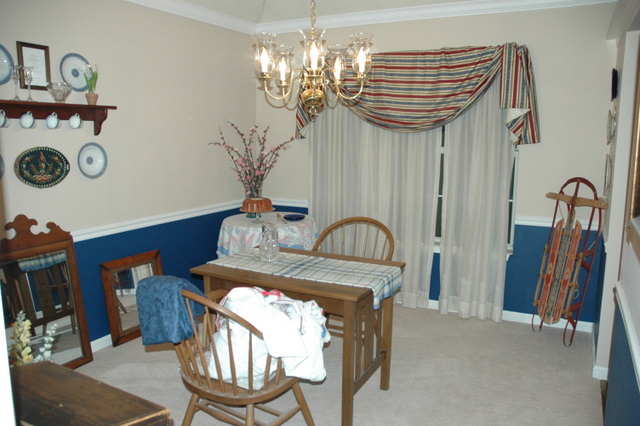 Dining Room Before Design Intervention
By choosing a fresh, light color for the wall (vs. the dated pinky-beige) and painting out the area below the chair rail in trim color (white), the room appears less choppy and more elegant.  By choosing simple panels that hang above and outside the windows, we revealed (rather than concealed) the beautiful view and natural light.  Both of these changes put the focus on the inherent beauty of the architecture of the room (moulding and windows).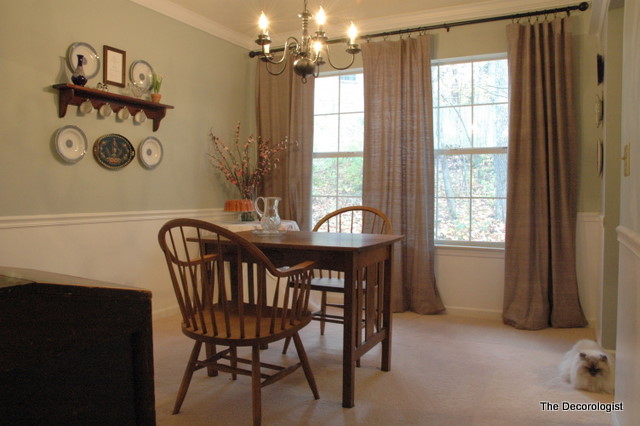 Dining Room After The Decorologist
The brassy light fixture got a make-under, as well.  We didn't replace it – it's the same light fixture, only better.  Here is the rather dated brass light fixture before: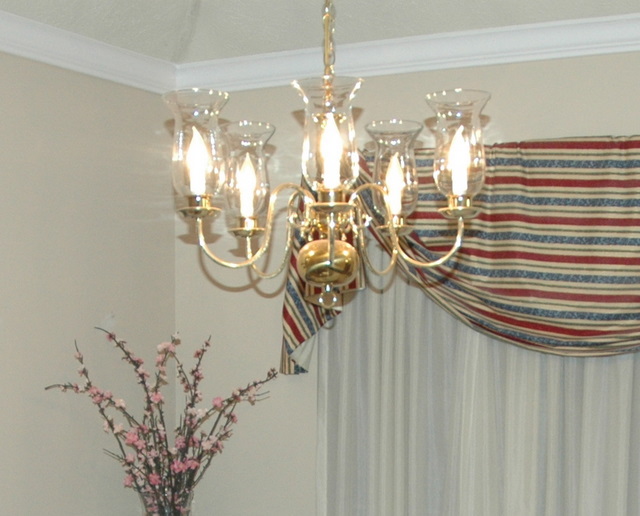 Brassy Light Fixture
I had my clients take down the brass fixture, remove the glass hurricanes, and simply spray paint it before rehanging it.  Just a can of metal primer and a can of metal finish spray paint in iron or oil-rubbed bronze – less than $10 for a whole new light fixture!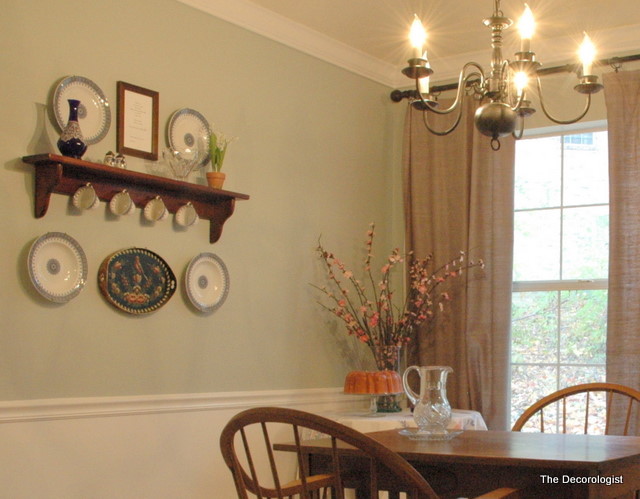 Updated Light Fixture
The showy window treatments, high-contrast color scheme, and brassy light fixture were distracting – now you notice the architecture of the room, the lovely view, and the special collection of dishes my client has collected.   Next time you think your room needs a make-over, perhaps you should consider a make-under instead!
Share this Post