Did you think you couldn't have high style in a small bedroom?  Sometimes less is more, as you will see in this mini-makeover of a client's small bedroom.  Technically, we are not finished – no art is hung and we need an accent pillow to finish this off, but I couldn't resist sharing a sneak peak at this fun bedroom and the difference a pair of mirrors can make!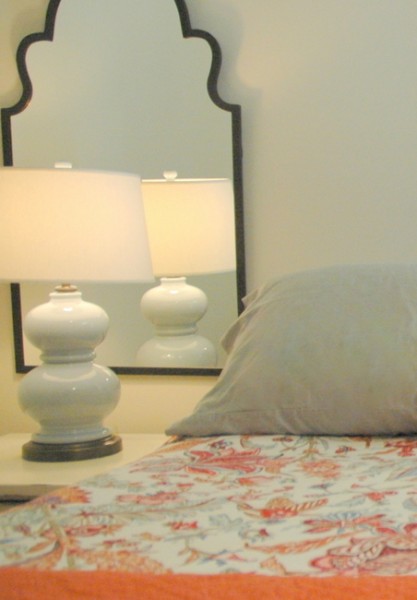 When I first met with my client, this is what was going on in her bedroom.  She had been trying to find the "perfect" color for the walls and she had been testing paint colors in a not-so-helpful way: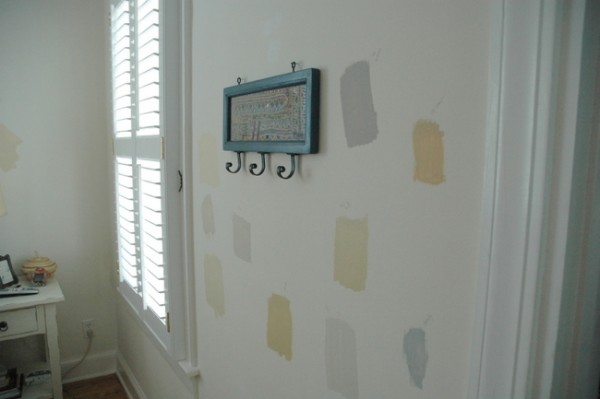 Stop the insanity! 
Although I appreciate her effort, this is SO NOT the right way to test colors.  She finally gave up and contacted me for a Color Consultation.  I did like the cute pair of lamps she already had.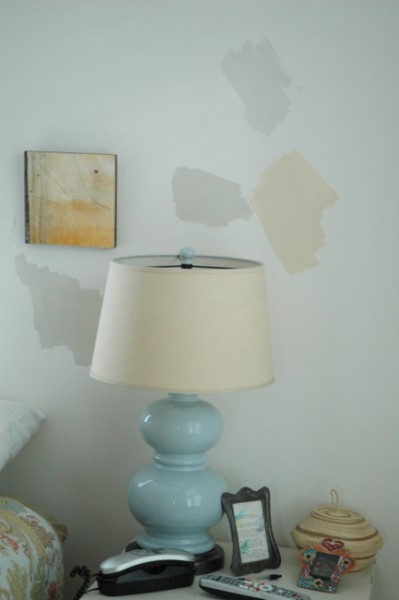 My client wanted a barely-there kind of neutral for the wall paint color.  She didn't want it to read a true "color", but not stark white, either.  The existing paint color had a pink undertone.  Here's the bedroom from the entry before: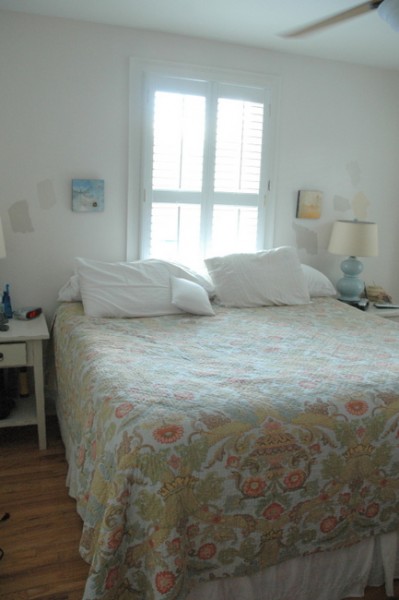 before 
The first thing I wanted to do after choosing just the right wall color for her was to find the perfect pair of mirrors to sit behind her lamps on the nightstands.  Not only is this a great designer bedroom trend, it's also a great way to increase the amount of light in your room. The pair of mirrors reflect the lamp light in a beautiful way.  And in such a neutral space, a pop of bolder bedding seems just right.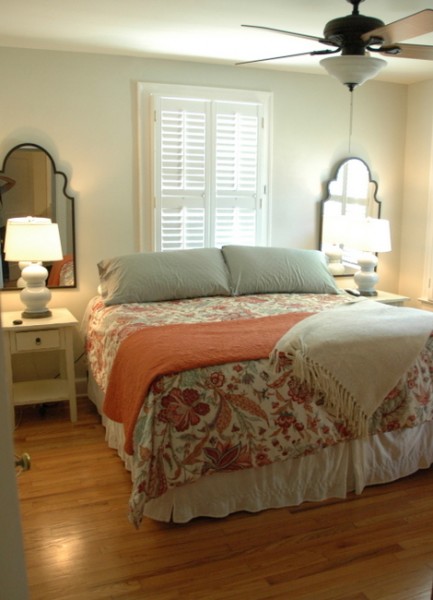 See – I don't always choose blues for bedrooms!
I found this great pair of mirrors at Merridian Home Furnishings here in Nashville, which is the site of my Furniture Arranging Workshop this coming Thursday night.  Earlier this week, I finally installed them on the plaster walls for my client.  If you have plaster walls, you know how difficult it can be to hang art and heavy mirrors securely without making a mess.  I'm proud to say I got all eight nails into the walls with no errant holes or a busted thumb!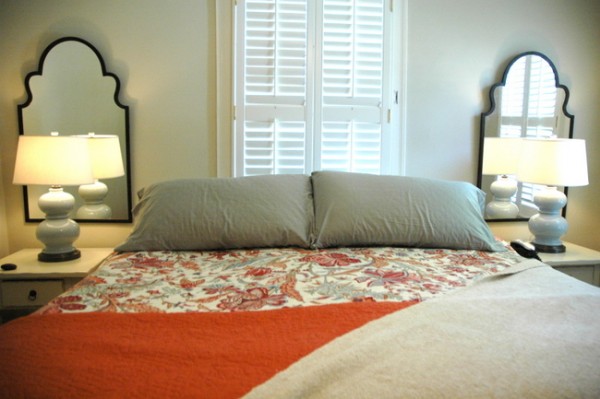 This little bedroom just makes me happy!  I love the simple symmetry the pair of mirrors and lamps create.  Maybe you should try a pair of mirrors behind your night stands, too.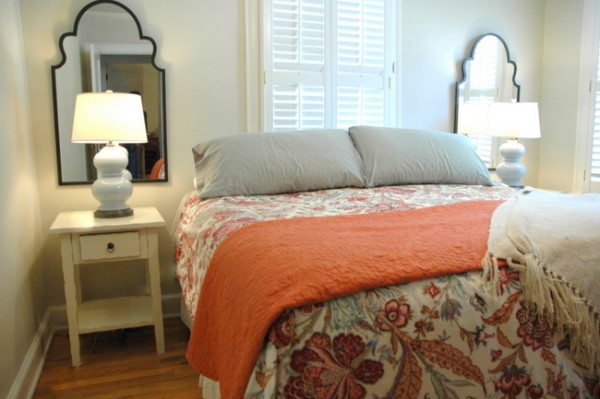 Benjamin Moore's Tapestry Beige 
It's not too late to score the last handful of seats to my Furniture Arranging Workshop, where I will teach you how to arrange your furniture and artwork in a way that feels "just right" – every time in every room – using the method I've developed from years of study and experience. Just send the link to your husband and remind him that Mother's Day is next Sunday!!!  We will be drawing for lots of prizes, including this beautiful coffee table: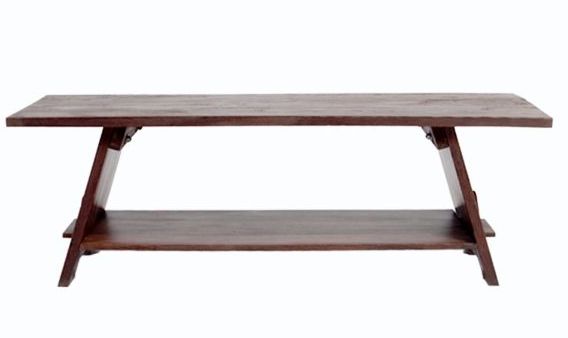 Merridian's Ragan Coffee Table
RSVP for my class here:
Share this Post