I'm going to share with you one of my favorite tricks of hanging art easily and quickly. Creating art installations and groupings is one of my favorite feats of decorating! It never fails to amaze homeowners when I demonstrate my advanced picture-hanging skills. A few times I've had male homeowners who about came unglued as I began hanging art without measuring.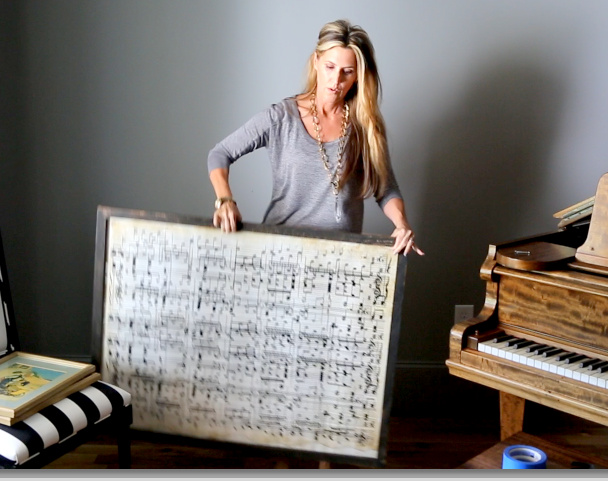 One guy argued with me that what I was doing made no scientific sense and that there was NO WAY it could be more accurate than taking multiple careful measurements. He shut up when he saw how quickly I was able to hang art completely level without measuring.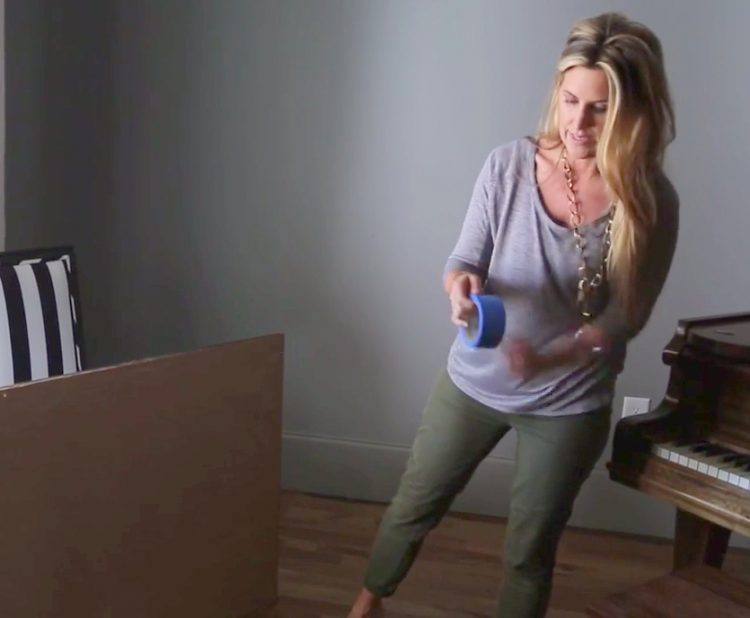 As I was hanging art in a client's music room a few weeks ago, I had her record it so that I could show it to you guys:
I encourage you to try it for yourself. You might even amaze someone, too! If you want to learn how to arrange your furniture and art like a pro, check out my video workshop, Just the Right Furniture Arrangement.