I staged a home yesterday for sale and thought I'd share with my readers how small changes can make a big impact.  Most of the changes here involved removing and pairing down tired accessories and furnishings, then adding a few on-trend accessories.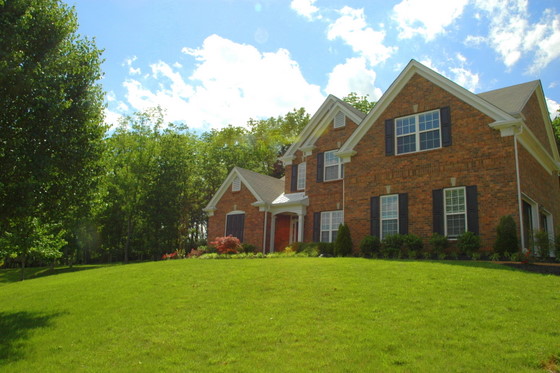 Beautiful Brick Home for Sale by Realtor Jim Allen with ReMax in Brentwood, TN
This is how the entry looked prior to staging with The Decorologist: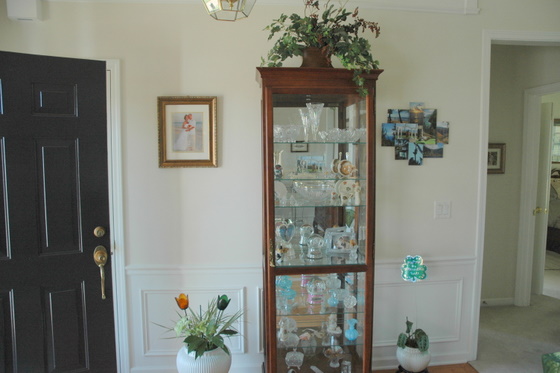 Entry Before Staging
In the after, the buffet from the dining room was moved into this space and topped with an antique mirror from upstairs.  The mirror makes the entry look sooo much larger!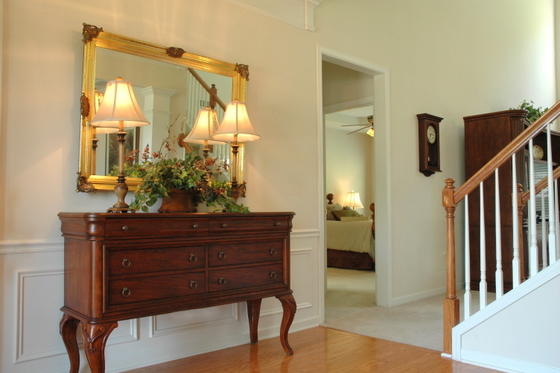 Entry by The Decorologist
Here is the great room before staging.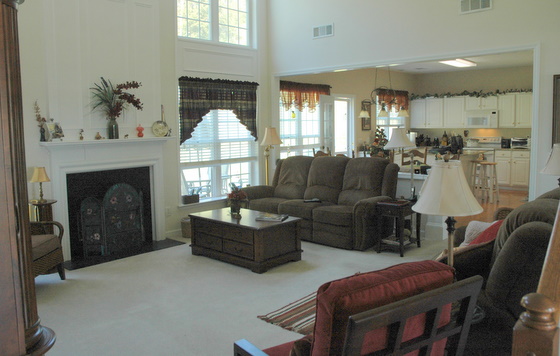 Great Room Before
I focused on pairing down the distracting accessories and creating a welcoming conversation area clustered around the room's focal point – the fireplace.  Now there's an open walkway to the kitchen, without walking right through the conversation area.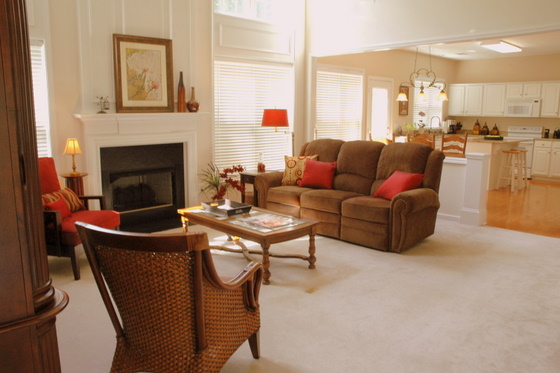 Great Room After Staging
Here's another before of the living room: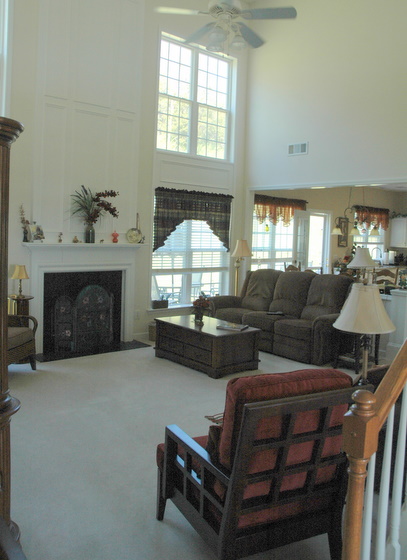 Before
And the after from the same angle: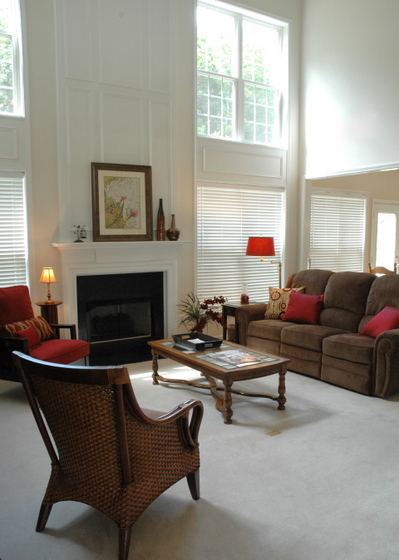 After Staging
From the other direction: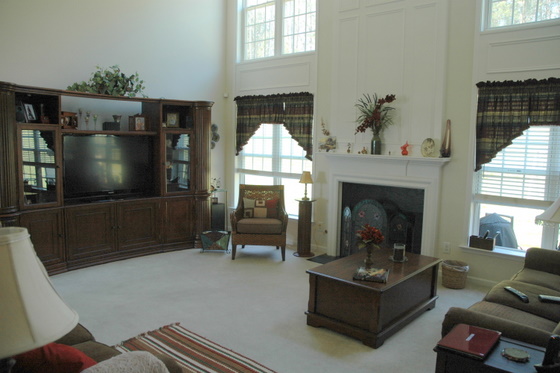 Before
And then, of course, "tah-dah!"  NOW you notice the amazing fireplace and architecture, don't you?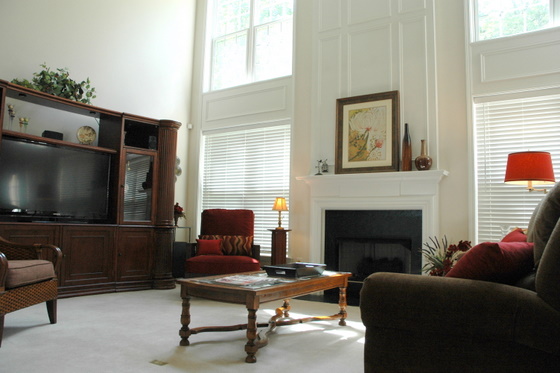 Living Room After Staging
Here's an arial shot of the space before staging: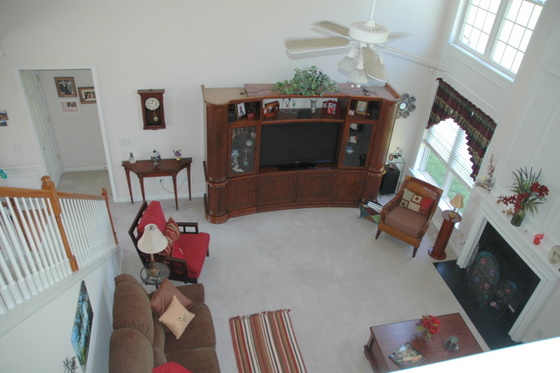 Before Living Room
Even a cavernous room like this can be made to feel cozy and welcoming with the proper furniture arrangement.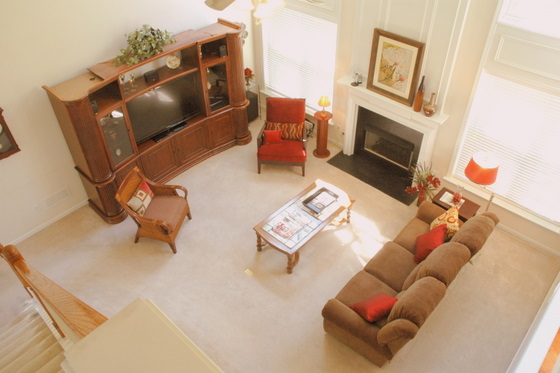 After Staging
This is the dining room before staging: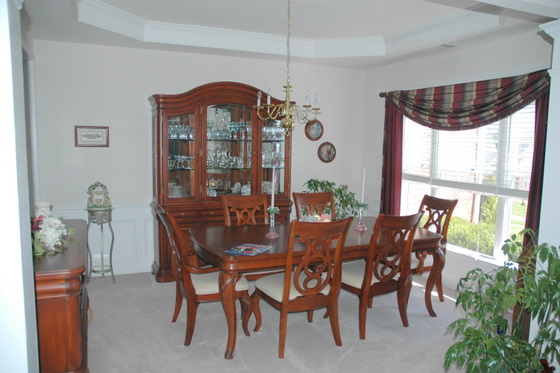 Before
For the after, we removed several plants and the buffet.  We also updated the artwork a bit and "loosened up" the formal dining area by pulling the chair out as if a casual dinner party was about to begin.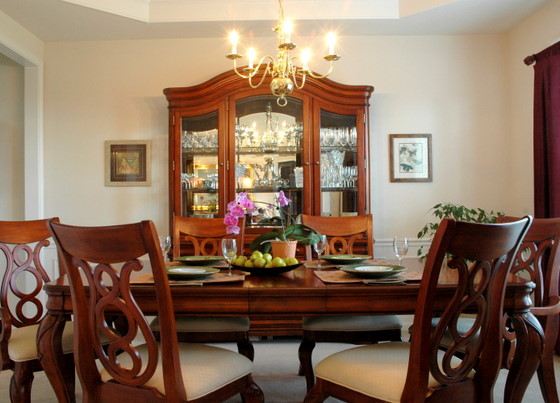 Dining Room After Staging
Another angle of the dining room before: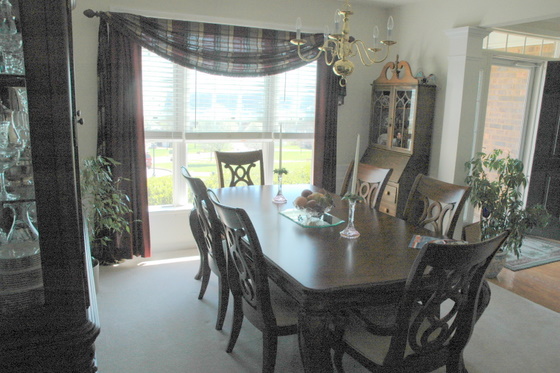 Before
People can be easily intimidated by formal, fussy dining rooms.   Here I just simplified the window treatments and added a pretty table setting to make the space more welcoming.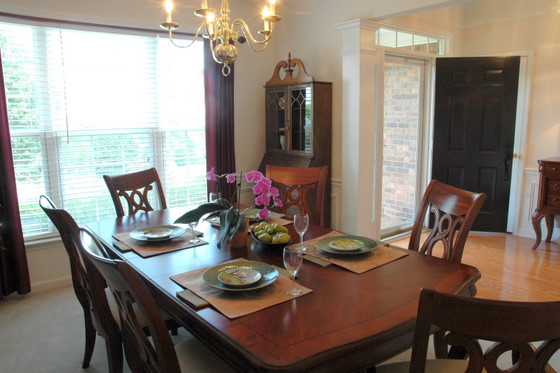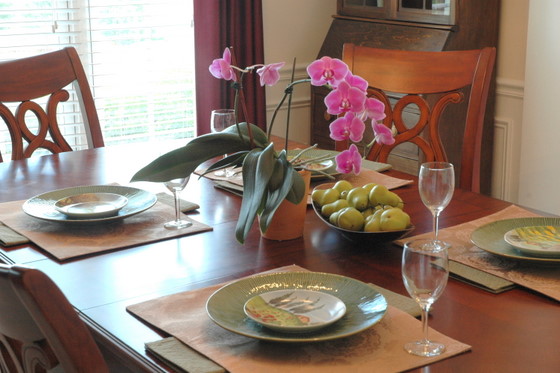 Staged Dining Room
Shall we check out a couple of bedrooms?  This was the master bedroom before staging: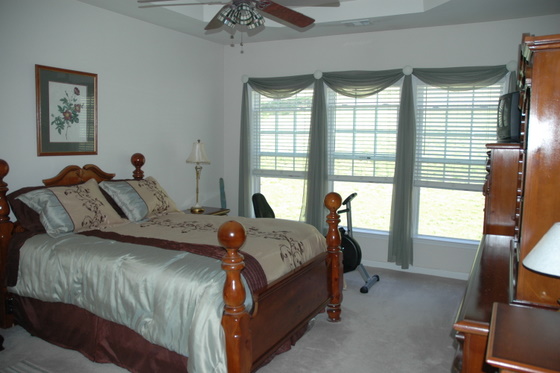 Master Bedroom Before
Everything matched in the bedroom, but I wanted to give it a slightly more contemporary look.  No major changes here, but the ones we made definitely took things up a notch.  Everyone wants their bedroom to feel like a luxury hotel suite, so posh bedding and more significant lamps were required.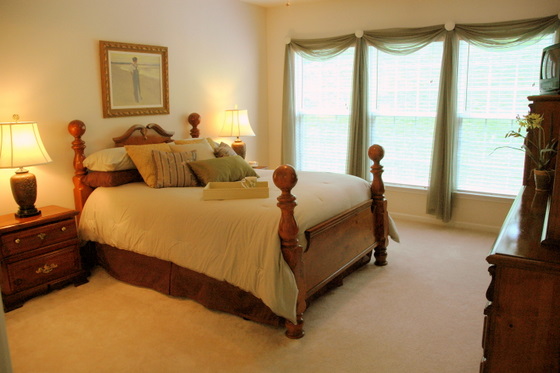 Master Bedroom After
You know I love a good pillowscape, and a few special details!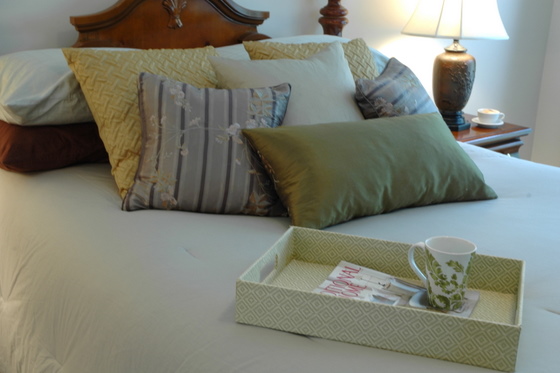 Staged Bedroom
Now here's the guest room before staging: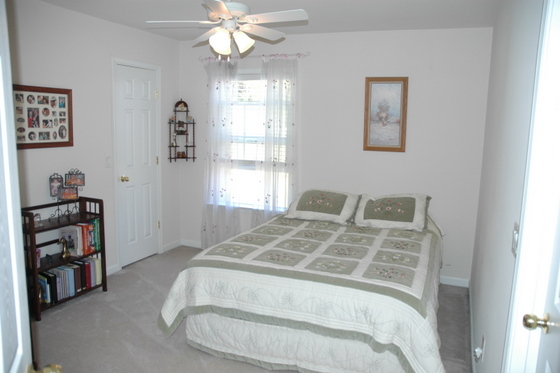 Guest Room Before
A few little changes make a big impact: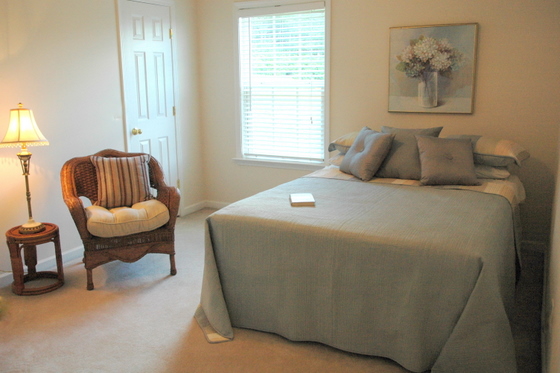 Guest Bedroom After Staging
Couldn't you spend the night here?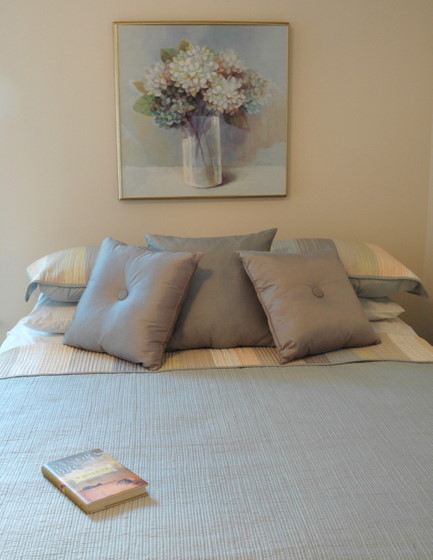 Staged Bed
No new furnishings were needed for this staging;  in fact, this is a great example of how less is more.  Maybe this makeover will inspire you to make some small changes that make a big impact in your home!  Of course, you can always contact a Greater Nashville home stager like The Decorologist to do the work for you.   (If you want to view more of this house, check out The Decorologist FaceBook page this weekend.)