Need some inspiration for inexpensive wall art?  You probably have a handful of mismatched frames laying around  your home.  Why not grab a can of spray paint and make something really fun happen?  While recently perusing a local decor shop, I snapped this photo of a grouping of frames what totally inspired me: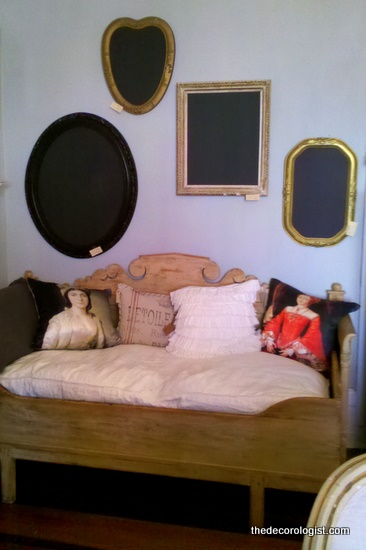 photo by Kristie Barnett
What unites those frames is chalkboard paint in place of the expected photo.   You could also gather disparate frames and spray paint them in a common color.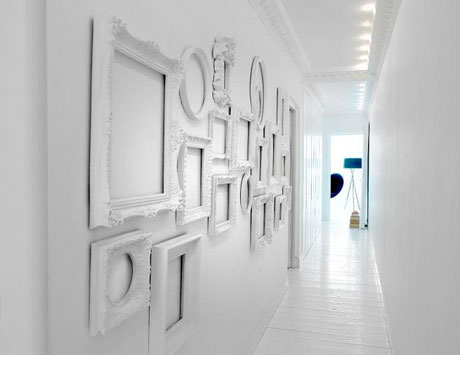 A common color or even similar tone unites a random group of photo frames.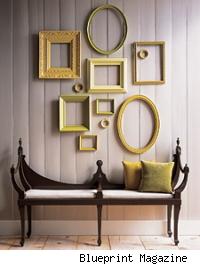 Same thing with a cluster of mirrors.  See how this retail store uses both ideas:  random mirrors painted white and random picture frames painted black.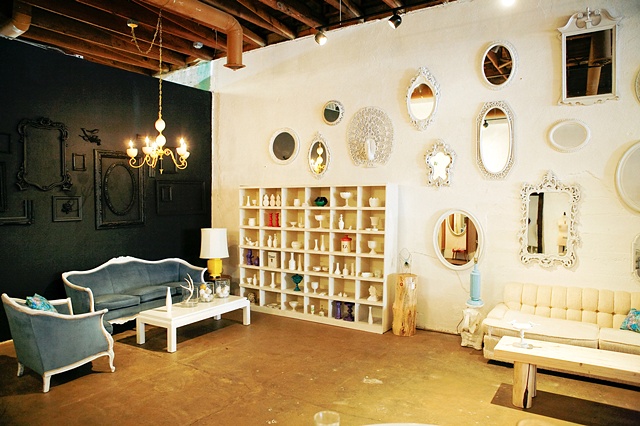 Does this give you ideas for grouping some other items for inexpensive wall art?  Please share your ideas with us!