I can't resist a multi-purpose, multi-functional piece of furniture.  Especially when it's staggeringly CHEAP.  If you don't know about this amazing slice of design, allow me to introduce you to the LACK side table from IKEA.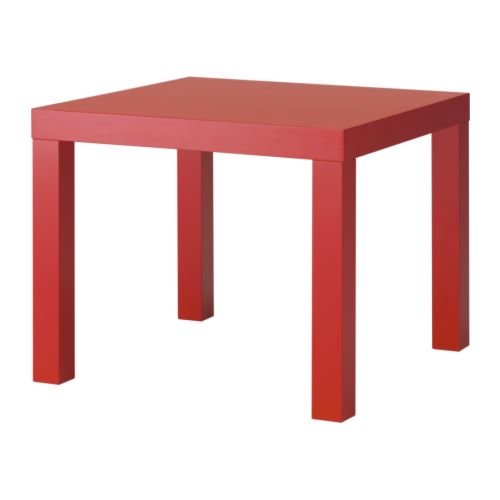 LACK side table by IKEA
When I say cheap, I mean CHEAP.  A mere $7.99 per table.  They come in about 5 finishes.  How can you use them?  Let me count the ways . . .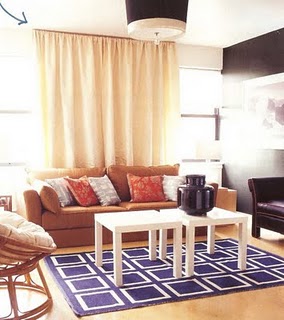 Domino Magazine – Designer David Netto
So inexpensive, you can use one as a craft table for a small child with no worries about mussing it up.
Although they can go solo, I love them in pairs.  They make a great update for the staid, old coffee table.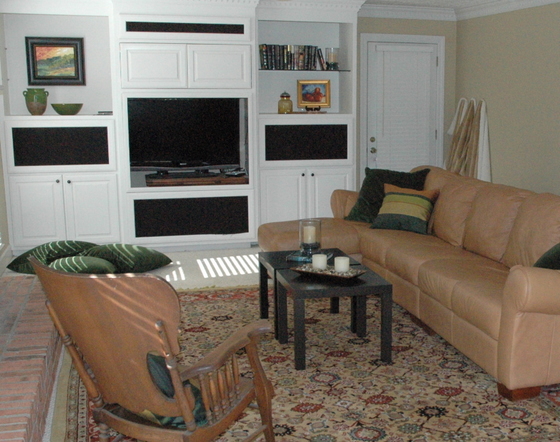 The Decorologist
If you have a low bed, they are ideal bedside tables.  Have a piece of glass cut for the tops to make them look more like this higher-end pair: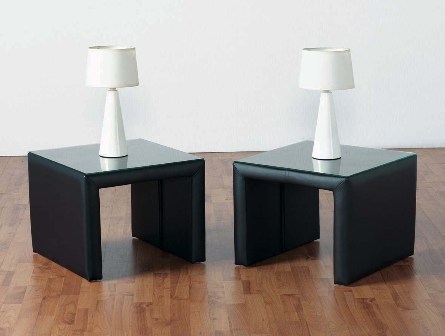 Luxor Bedside Tables
And a pair painted your favorite color could be divine at the end of a bed: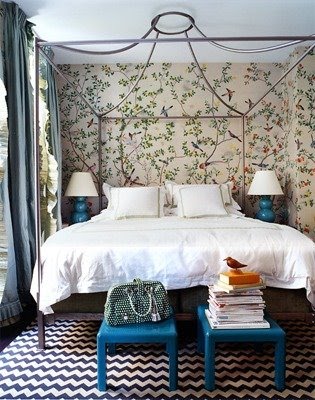 image from Domino Magazine
Countless creative folk have transformed the humble LACK table into something more, like this bedroom side table: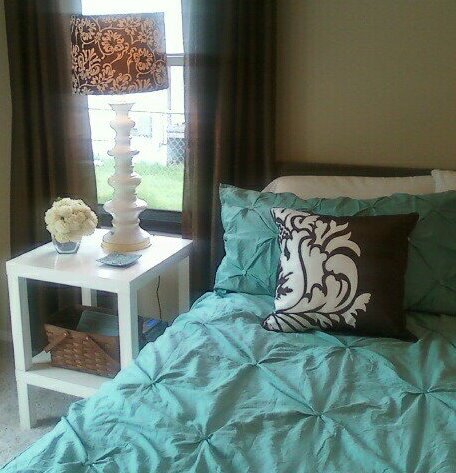 You could stack them to create inexpensive bookcases, just make sure you attach them with screws or superglue.  Pattern your bookcases after one created with Crate and Barrel's Mimic Cubes: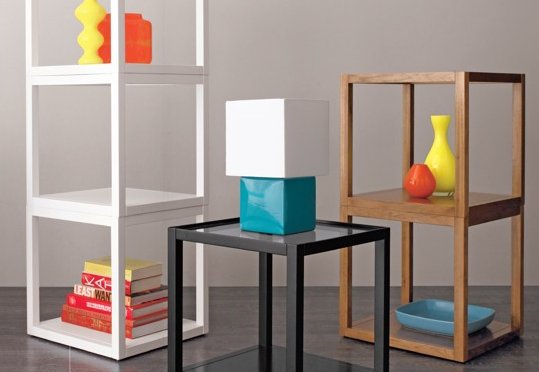 Crate and Barrel's Mimic Cubes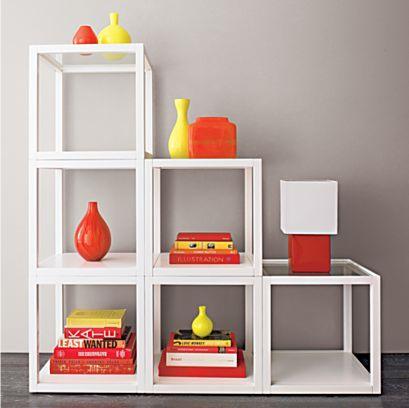 Crate and Barrel's Mimic Cubes
So many ideas, so little time!  What could YOU do with a bunch of IKEA Lack tables?  (Oh, and check out this post about a new product to customize your Lack tables).