| | |
| --- | --- |
| Last week I got to do a little shopping at the IKEA in Cincinatti.  I bought some gifts for the ole gift closet and some staging props for my business.  And a little something for one lucky reader.   But we'll talk about that later.  First I want to share some of my favorite things I saw at IKEA.  Like these cool bookcases.  They are decorated with freestyle writing and doodling, and they come in 3 colors ($199 each).  My daughter, Audrey was trying to talk me into getting them for her room. | |
I loved this bedding.  And the cool trio of lamps behind the bed.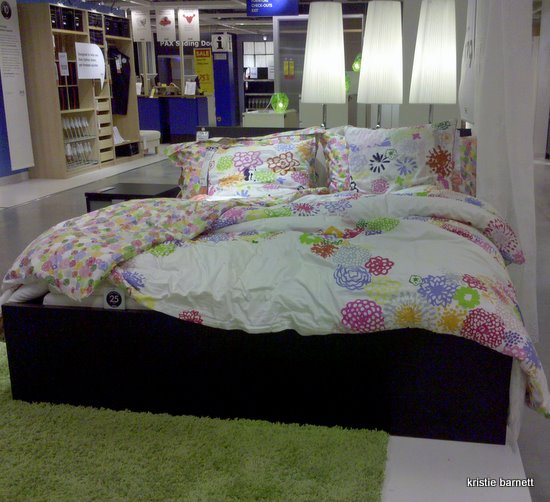 These acrylic desks are so cool.  I can see them as a desk (of course) or a dining/breakfast room table in a small space. They take up so little visual space, you know?  And they are high style for only $119.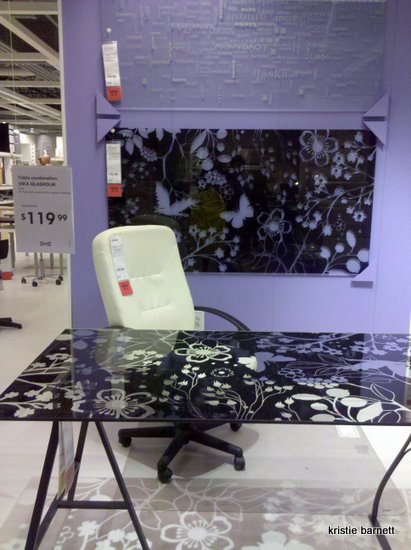 Don't you love how IKEA sets up whole rooms, whole apartments in its showrooms?   I really liked this kitchen nook because of the built-in feel of the seating, the hanging lampshade pendant, the welcoming vibe of this corner of the room . . .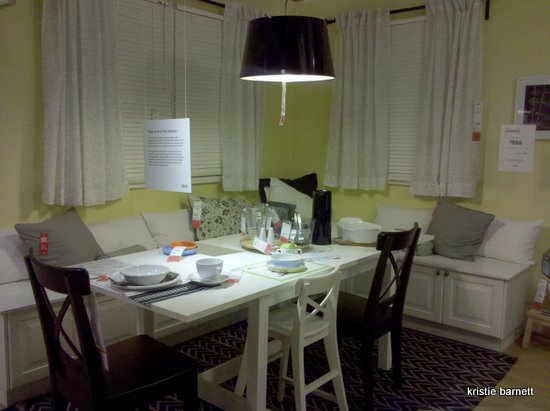 This darling chaise is only $299.  Great for reading in a bedroom or fainting in a parlor . . .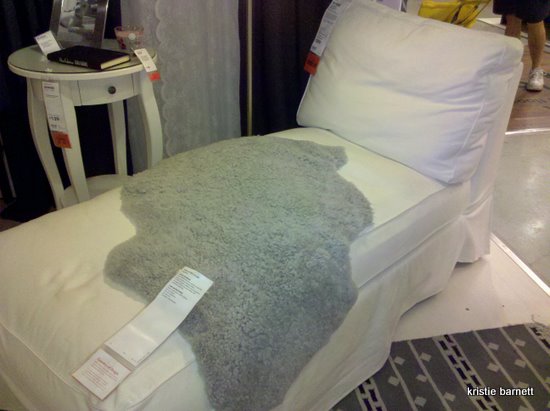 This etched dresser with acrylic knobs would look lovely in a girl's bedroom.  Precious.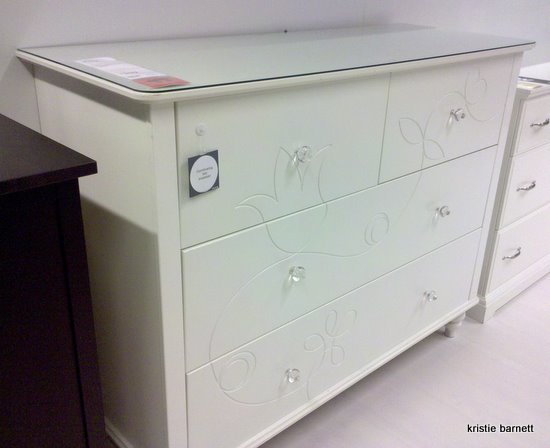 | | |
| --- | --- |
| | I'm a sucker for cool light fixtures, and this is pretty darn cool.  Happy vibe. |
| | |
| --- | --- |
| Love this grouping of hanging pendants.  Reminds me of this, doesn't it you? | |
| | |
| --- | --- |
| | So here's the prize I snagged for one of my dear readers:  a set of 3 colorfully fun dishtowels.  Just leave me a comment before August and you're eligible to win. |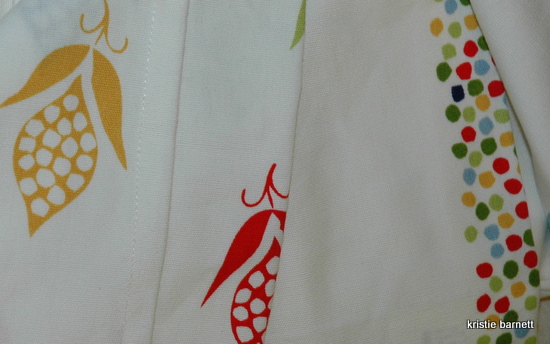 The IKEA dishtowels will be awarded August 1st.  Good luck!
.