The perfect blend between fabric and plastic – the boon of the 1950's is showing up all over today, but in some interesting applications.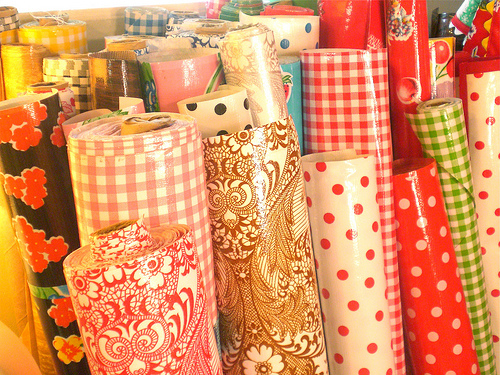 Modern Atelier
It's spill-proof, waterproof, kid-proof.  Obviously that makes it great for tablecloths, lunch bags, aprons, etc.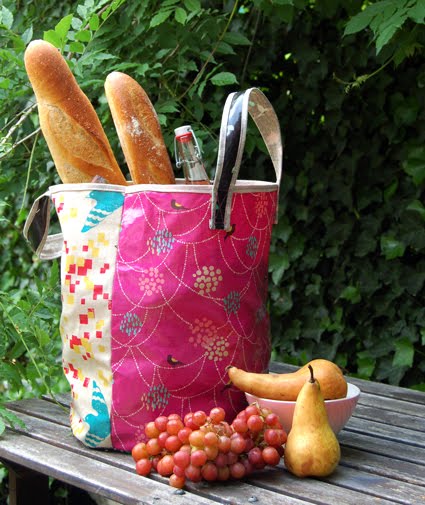 Perfect for outdoor (or indoor!) pillows.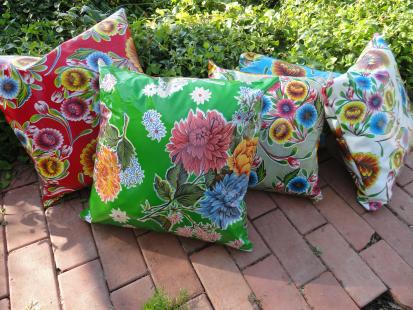 Oilcloth Fabric from My Girls And Me
What about using oilcloth to cover chair bottoms – in your dining room!  I love how fresh and fun these dining chairs look with this application!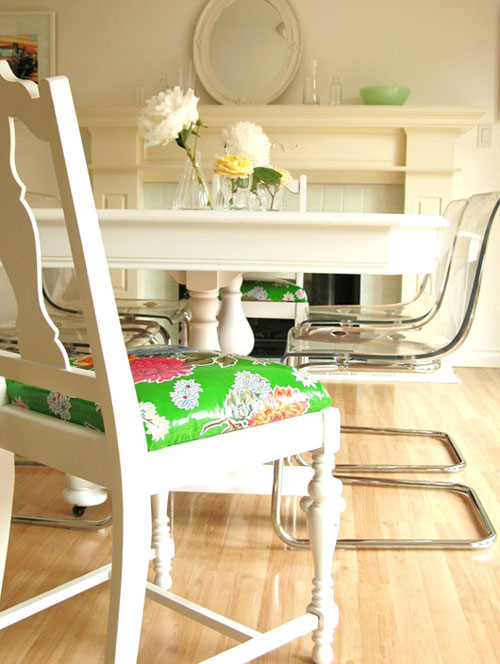 via Strictly Simple Style
Who would have thought to paper the walls of a room in oilcloth?  Fabulous.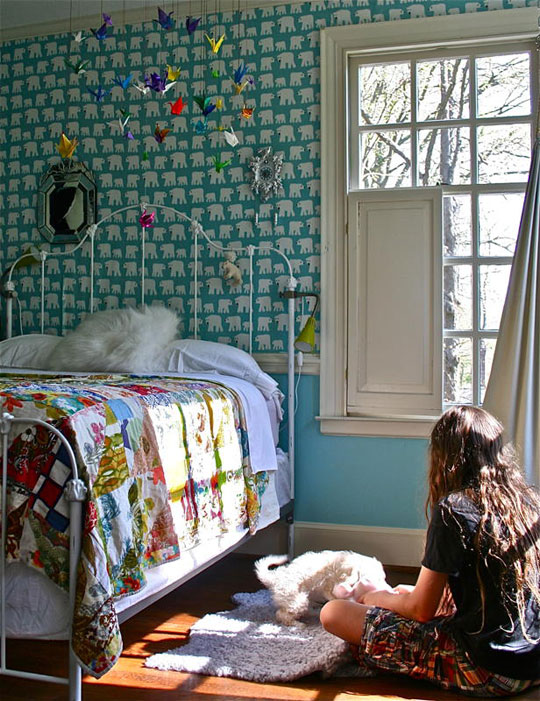 Caroline Bruns' bedroom featured on Ohdeedoh
 Cath Kidston loves those nostalgic retro fabrics, and so do I.  Here's a little Cath Kidston oilcloth: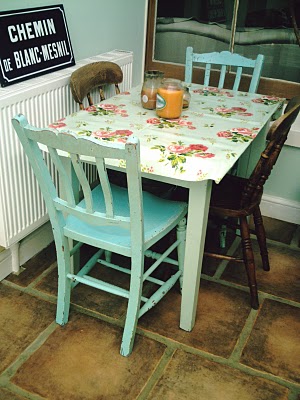 Lots of the oilcloth fabrics you'll find are nostalgic, but not all.  Check out this modern oilcloth tablecloth by Denmark's Ferm Living: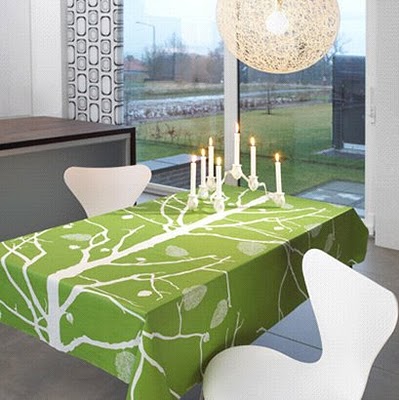 This piece of oilcloth was simply tacked under the table to create a custom topper for a breakfast area.  What a way to treat a dated tabletop!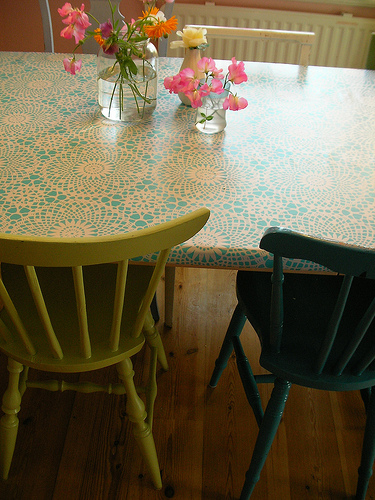 via ReadyMade Magazine