For every design, you need inspiration.  Maybe it's a piece of art, a beautiful rug, or your grandmother's china.  Or maybe it's a specific color that makes you smile when you enter the room.  In the case of the design I'm sharing today, it's Benjamin Moore Turquoise Mist 695. Benjamin Moore's Turquoise Mist 695
A reader recently contacted me about a Virtual Design for her living room and dining room.  She and her husband had lived in their home for a couple of years and were ready to create a "grown-up" space.  She asked for me to cast a vision for her space based on her style preferences, spatial limitations, and budget.  This is where we started: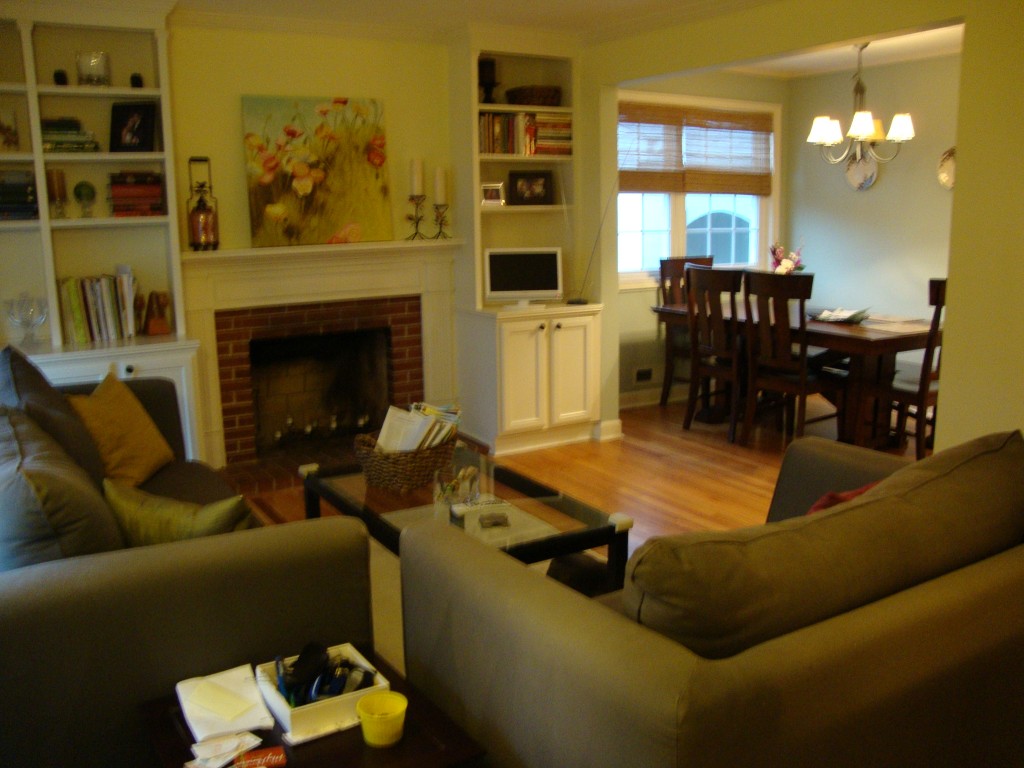 Living Room Before
My client wanted all new living room furniture, new lighting, an area rug, and new accessories.  We started with determining what colors would bring everything together.  The dining room (that's open to the kitchen) was painted in a color she loved already – Benjamin Moore's Turquoise Mist – and she wanted to keep it the same.  I suggested we use that color throughout the whole space to unite the rooms and create flow – that would also make the whole space appear larger.  To make the space more interesting and give it depth, I suggested she paint the ceiling of the dining room, the back panels of the built-in bookcases, and the wallspace above the fireplace in Benjamin Moore's Stratton Blue HC-142.

Benjamin Moore's Stratton Blue HC-142
Once we established a palette of the Turquoise Mist + Stratton Blue + butter yellow + grass green + medium brown, I sent my client some rug options to consider to help establish the overall style and feel of the room: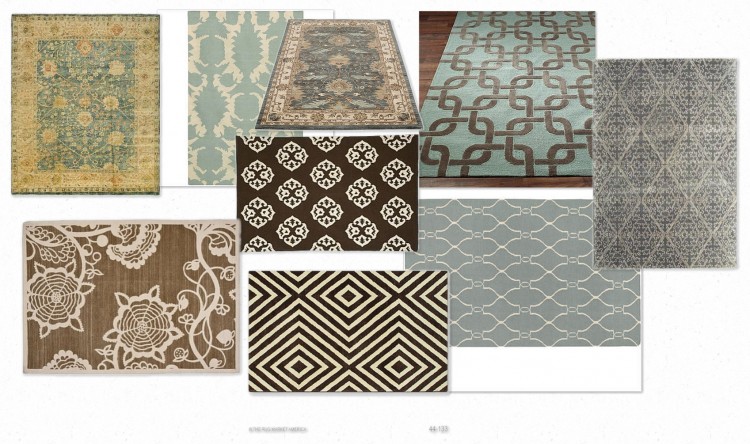 Rug Options
Then I sent her some lighting options to consider: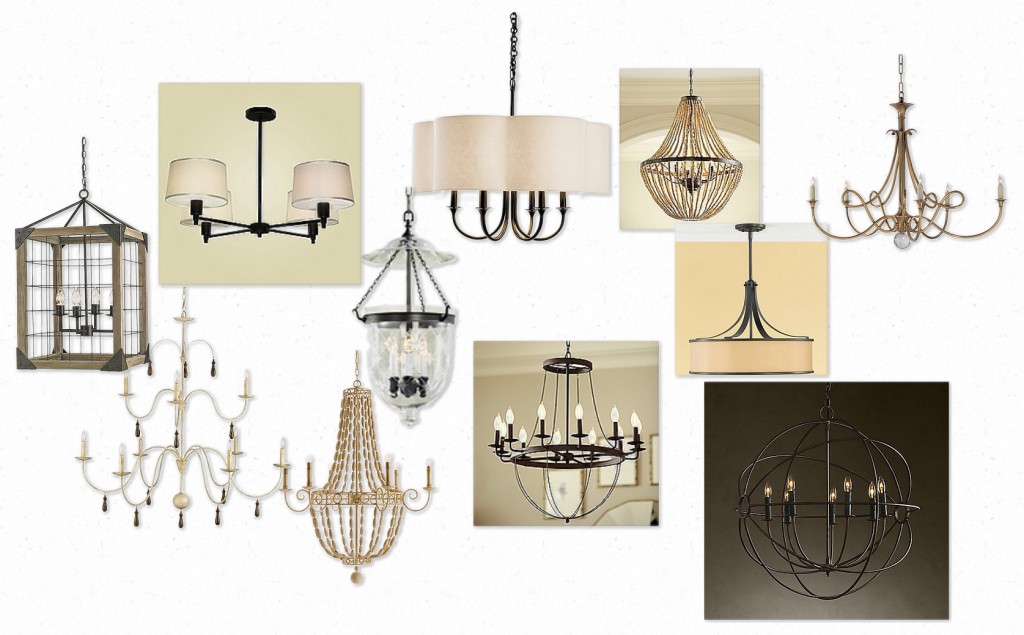 Lighting Options
In the final design, I made sure I addressed the lighting in both rooms, the window treatments, the seating fabric/style, storage, the entry area, and accessories.   Here is the final Inspiration Board I created for the living room and dining room: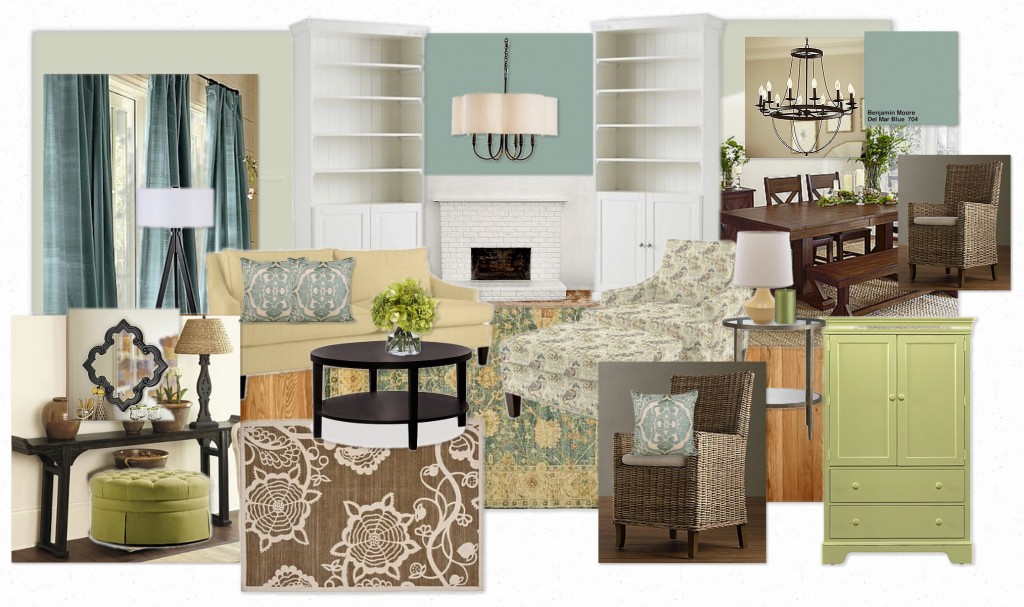 Living Room Inspiration Board by The Decorologist
Along with the Inspiration Board, I gave my client specifics in regard to furniture and accessory placement.  In addition, I provided specific prices and retailers of the furniture and accessories that I suggested.  My client now has a complete roadmap, within her specific budget, to complete her design project in her own time.   
(Check out where I share the "after" photos of this Virtual Design sent to me by my client!)
Do you need help with your interior design project?  Contact The Decorologist to schedule your appointment and leave the details to me!