Not many people can see past the way the way they've been using their rooms, even though that may not be working for them anymore.  And if they have an obvious color scheme, they may be overwhelmed with the idea of updating – does that mean they have to get rid of everything and start new?  I love to help my clients re-imagine their space from a fresh perspective, which is what I did in this recent project in the Belle Meade neighborhood of Nashville.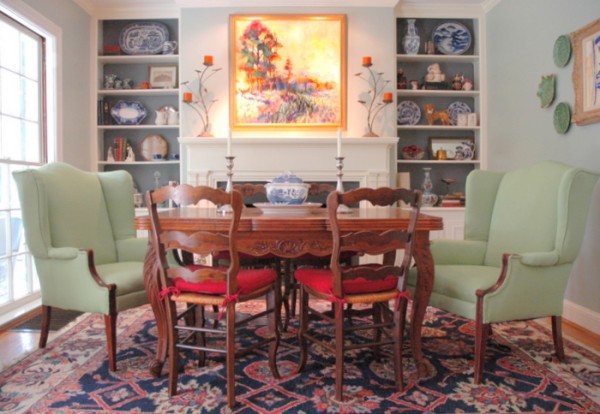 warm and welcoming dining space by The Decorologist
Let's start from the beginning.  My client has lived in this home for well over a decade.  This long rectangular room has served as a dining room/sitting room combination for many years.  The color scheme was very bright and cheery, but my client wanted to freshen things up a bit.  Here is the "before" of the entire room: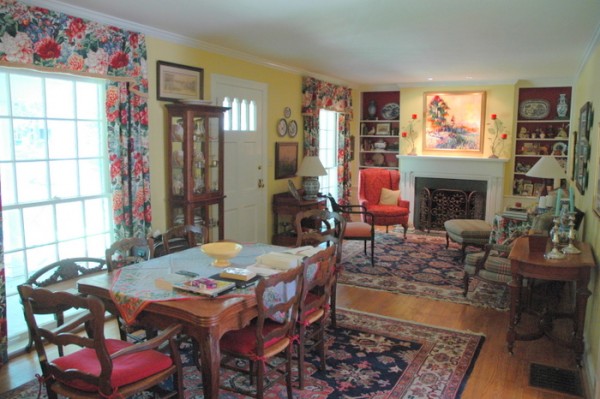 before
Over several visits to her home, we chose fresh paint colors that would still work with her existing furnishings, re-imagined how to better use the space and the things she already owned, and rearranged furniture, art, and accessories.  The rarely-used sitting area became a warm and welcoming dining area, while the previous dining area became a lovely office space that was desperately needed.  Here's a shot from the same angle after the transformation: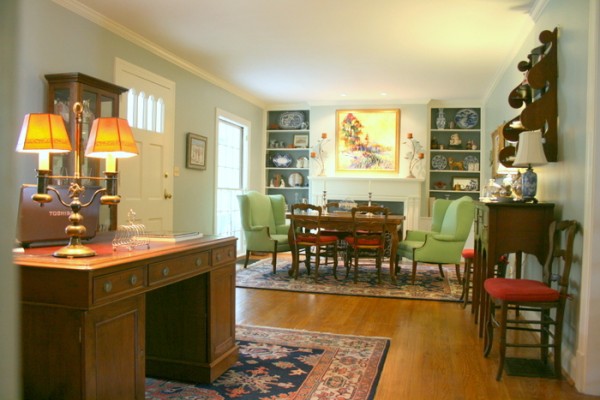 after
We pulled the apple green wingback chairs from a bedroom to freshen up the new color palette and pulled down all the busy window treatments to reveal lovely views and a lot more natural light.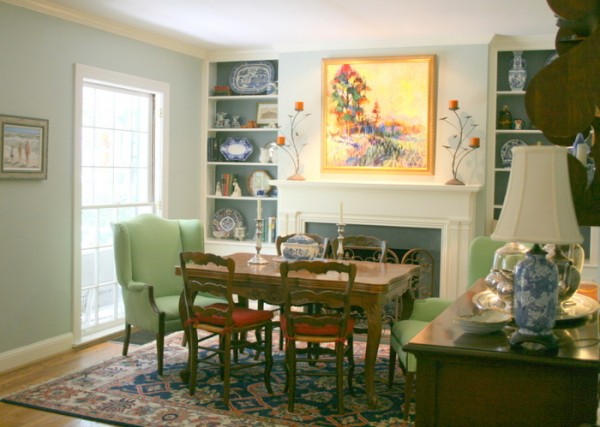 after
We streamlined the color scheme of the room – it's still bright and fun, but just a bit more sophisticated and definitely updated.  Here's a "before" of the previous sitting area: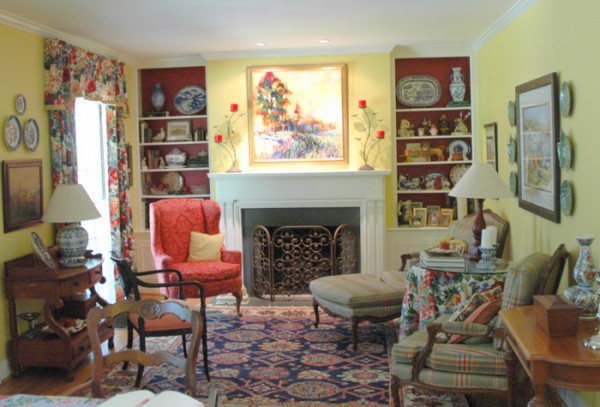 sitting area before
The home has two other living/seating areas, so this part of the room was under-utilized.  Now it's a cozy space for an intimate fireside dinner: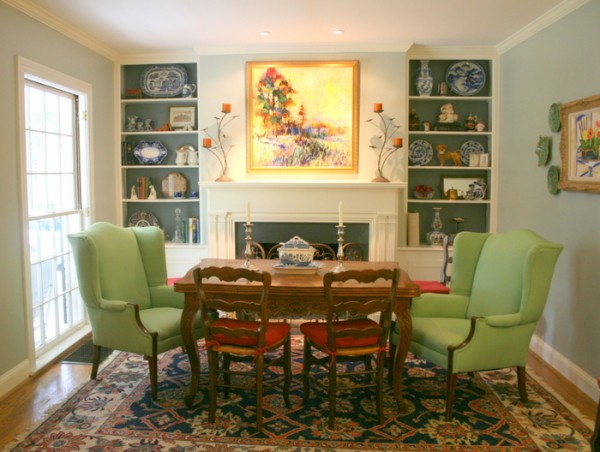 after
Here's a before shot of the other side of the room where the dining room area was previously: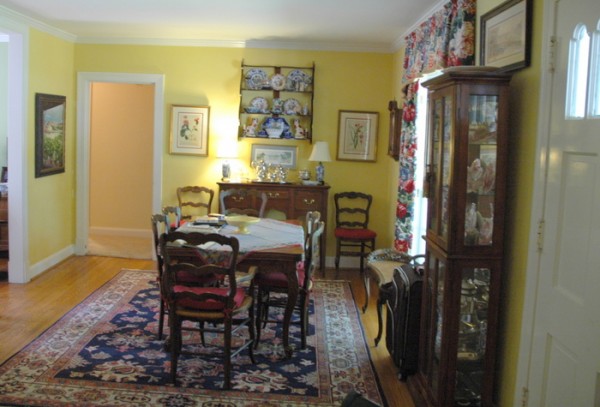 before
And here's the new study area after: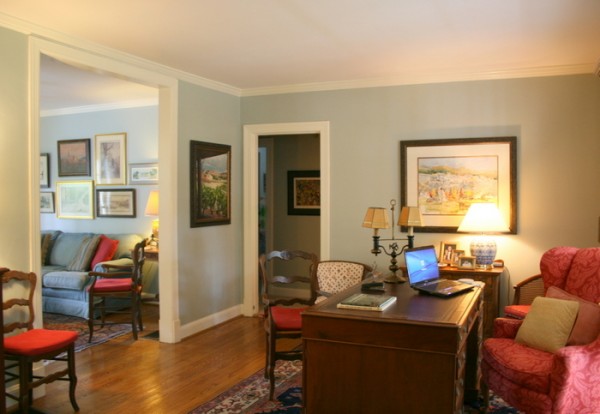 after
Nothing except paint was purchased for this transformation!  As we settle in for the winter season, it might just be a good time for you to re-imagine and rearrange your own spaces.  Do these before and afters give you any ideas?
If you want to learn how to choose just the right paint colors for your home, quit dreaming and order my Color Workshop Video today.