"What size light fixture should I get for such-and-such room?"
Most people don't spend a lot of time considering how much lighting can impact the look and feel of a room design. Now, I'm not talking about YOU, of course, because I'm betting you are all over it!  But, if you've ever wondered what size light fixture you should choose, or haven't fully grasped the importance of how good artificial lighting impacts a room, you may want to take a look at my best advice for interior lighting.
I don't doubt you've heard about the current trend in lighting: go big, or go home. I'd rather my clients go too big than too small when it comes to hanging light fixtures. But it still seems to be a struggle for most homeowners to determine what size light fixture is the "right" size for their rooms. I am constantly being asked "what size light fixture should I buy?" So here's a closely-held designer secret that will make it easy for you to decide what size light fixture you should choose for every room!!!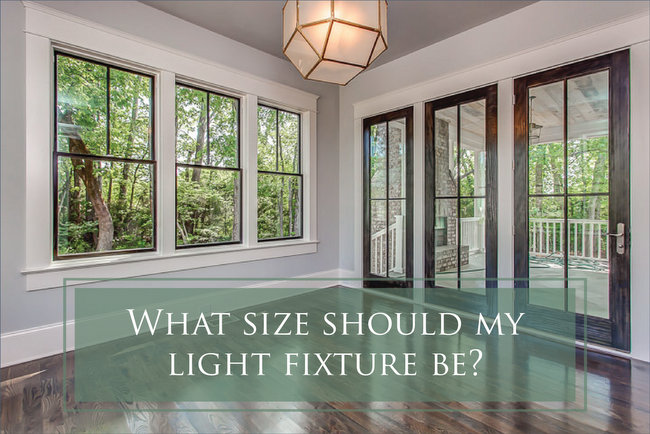 Pin it so you won't forget it!
1) Add the length + width of the room in feet. This should be the diameter of the light fixture in inches. That's the ideal size for an overhead light fixture in that particular room!
So, if you have a 15 x 15 dining room, here's the calculation required:
15 feet + 15 feet = 30 inch wide light fixture
What could be simpler? Want your fixture to be a dramatic focal point for that space? You can add 4-6 inches to that.
2) Don't use colored glass shades or chandelier shades on your overhead lighting.
Just don't use them, unless you are only going to ambient lighting (that's mood lighting, in case you were about to google that). Colored glass (I see a lot of amber ones) and shades of any kind knock down your bulb wattage by a ton, and they leave you with a dim, colored light. This might be nice for a romantic dinner or a cozy evening by the fire, but you certainly can't read by it.
Instead, take the shades off those chandeliers and sconces. But for heaven's sake, don't use clear chandelier bulbs!!!! The glare is too strong and will leave most people with spots in front of their eyes and reaching for a pair of sunglasses. The answer is FROSTED bulbs.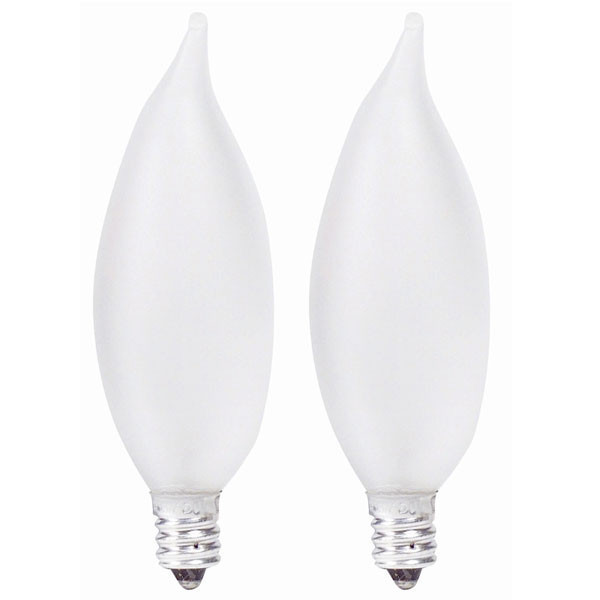 You can get frosted chandelier bulbs at big box stores, and believe me, they make all the difference. The frosting is white, so your lighting is not yellowed, just mellowed!
Any exposed bulbs should be frosted bulbs or an Edison-type bulb. You can also get frosted full-size bulbs for wall sconces like these: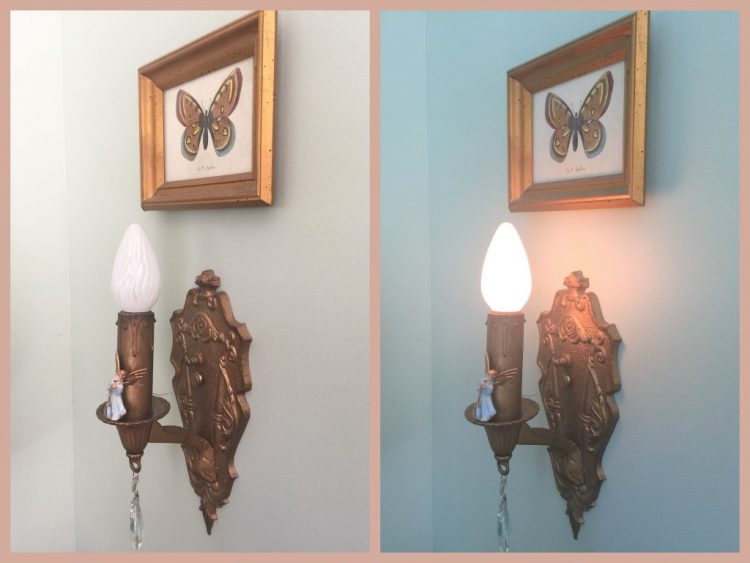 frosted light bulbs
Or, replace the bulbs in your chandelier with these round frosted bulbs, like I did in my vintage tole chandelier: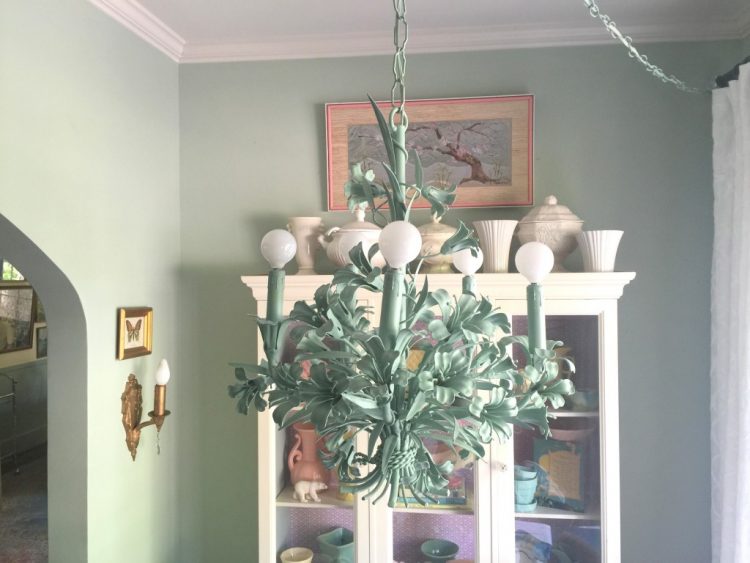 Maximize your light while minimizing the horrid glare!
3) Buy 3-way bulbs again.
GOOD NEWS ALERT!
3-way light bulbs are BACK! When incandescents began to be fazed out a few years ago, I loved the versatility of the good old 3-way light bulb. You could adjust your lamp lighting from 30 watts to 60, to 100, or even 50/100/150 – without having to install dimmers. But with the rise of fluorescent and LED lighting that replaced incandescent, the 3-way bulb died and was buried without so much as a decent funeral.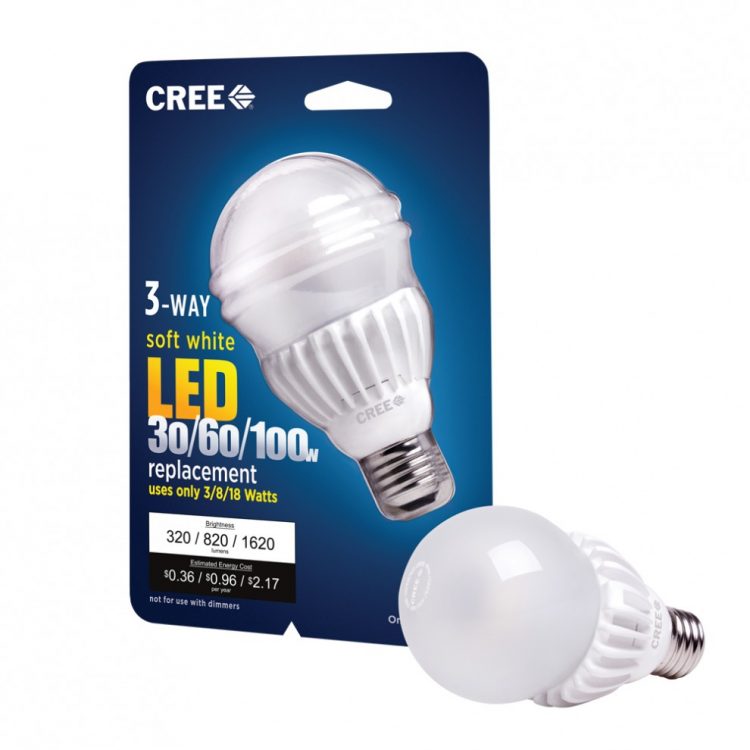 Thankfully, 3-ways are back but in LED form. You've heard me say this before, but the best quality LED lighting I've found is Cree soft white bulbs. And now they have 3-ways! I have them in our bedside lamps, as it's so nice to lower the lights while reading at night so as not to keep Mr. Man awake. Plus, I look prettier in dim light . . .
Now that I've written this whole thing, I'm thinking I couldn't have titled it:
"Size Matters, Take It All Off, and Three-Ways" and gotten tons of new readers!!!! Oh well, I'd rather have you guys, anyway.
Now for the winner of the Country Living Fair passes:
The winner of a pair of Early Bird 3-Day Passes
to the 2016 Country Living Fair is . . .
Brandie Bracey!!!!
Congratulations, Brandie – I hope you find lots of treasures and make sure to keep an eye out for me on Friday, I'd love to meet you! Send an email to my office manager at [email protected], and we will get the tickets out to you pronto!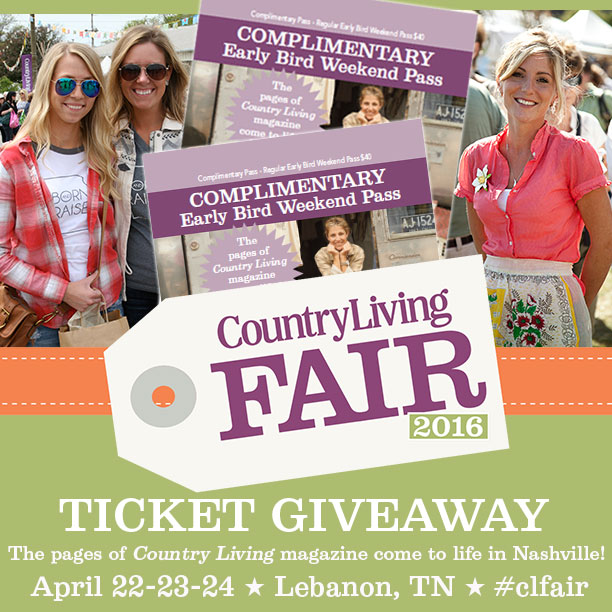 Share this Post