Over the last week, I have been conversing with a lively forum of redesigners and stagers about how many current trends in design are "coming back."   It all started with a comment on brass being the hot "new" finish for lighting and plumbing fixtures.  Most of the group was appalled, and were confused as to what to do with that information.  Maybe you are, too!  Maybe you've been doing your best to REPLACE all those shiny yellow brass doorknobs and hinges and fixtures – as well you should.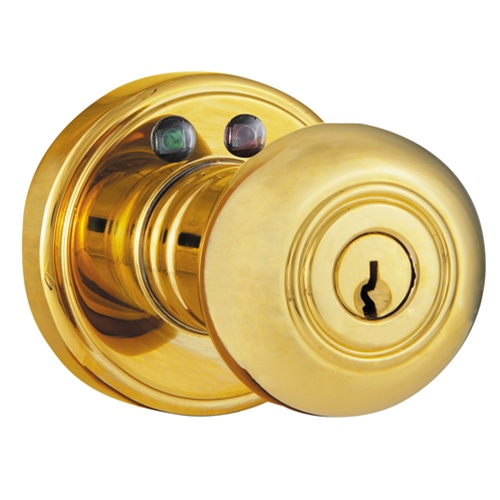 The Dreaded Brass Doorknob
Calm down.  The brass we all have learned to hate is NOT coming back.  Brass is back, but with a different kind of finish.  No more yellow and shiny – think mellow and brushed.  It's a warm finish that is much better, in my opinion, than the cold brushed nickel that dominated the last decade.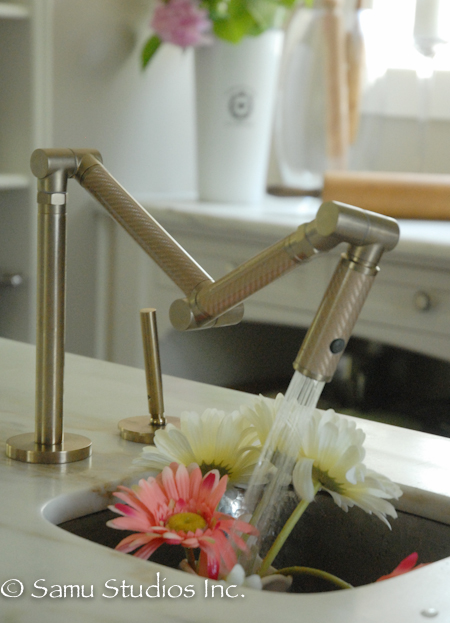 So all this talk led me to think about other trends that seem, at first glance, to be "coming back" in the design world.  Much like the bedrooms the children of the 70's (including me) grew up in, wallpaper is everywhere in interior design.  But it isn't the same – not the same small floral patterns that harken back to those days of Laura Ashley.  The wallpaper of today is about geometric patterns like hexagons, quatrefoil, and chevrons, or overscaled graphic florals.  Or if it is a familiar pattern (like toile), it's likely in a fresh and unexpected colorway.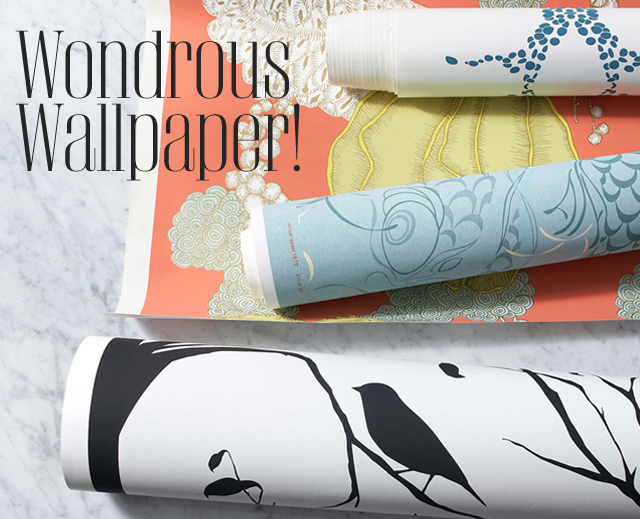 And then there's avocado.  Young, hip people LOVE the color avocado but the over-40 set cringes at the memory of the avocado green appliances paired with harvest gold countertops in the kitchens of our youth.  Today's avocado isn't paired with harvest gold – it's paired with blues.  And it's FABULOUS.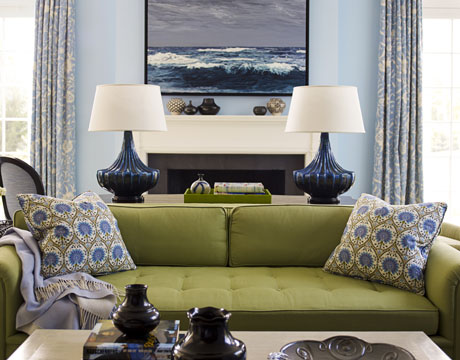 Avocado and Blues via House Beautiful
So when someone says something is "coming back" in vogue in the world of design, you may need to take a closer look.  Chances are it is a re-mixed, modified version of the original.  So for those of you who were thinking for a moment that your brass doorknobs are "coming back" so you don't have to change them afterall, sorry.  And go ahead and chuck those shoulder pads you've been hanging onto, too.
Share this Post