Many of you know that Merridian is my favorite furniture store in Nashville – it's where I held my Furniture Arrangement Workshop last year.  The store recently moved to it's bigger, better location just a few minutes down the road and held a Grand Opening yesterday featuring designer Laurie Hickson Smith, forever famous for her role on TLC's Trading Spaces.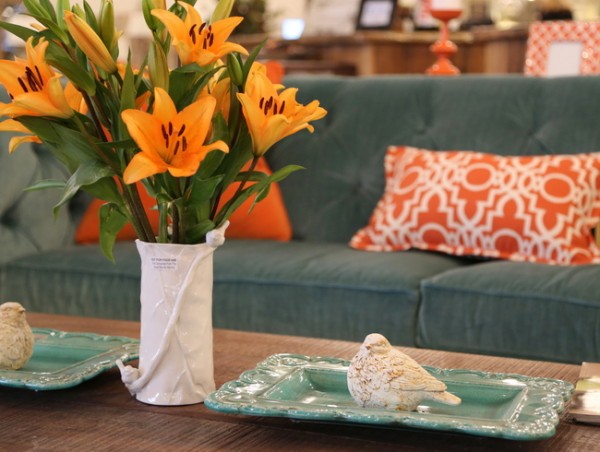 Merridian Home Furnishings Grand Opening
Merridian's move to it's new location means more great upholstered seating: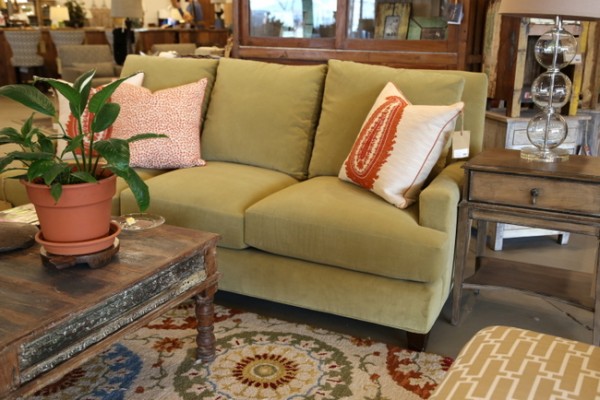 more amazing lighting: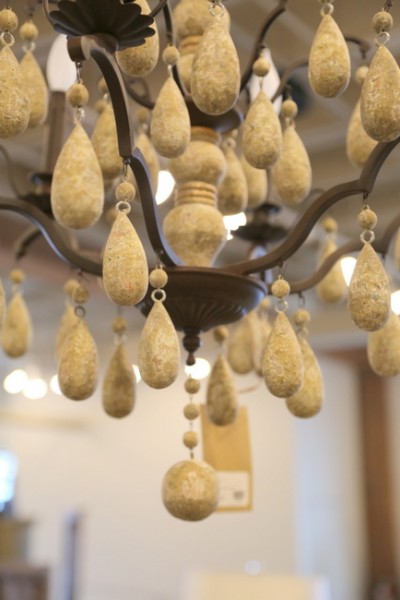 more fabulous rugs: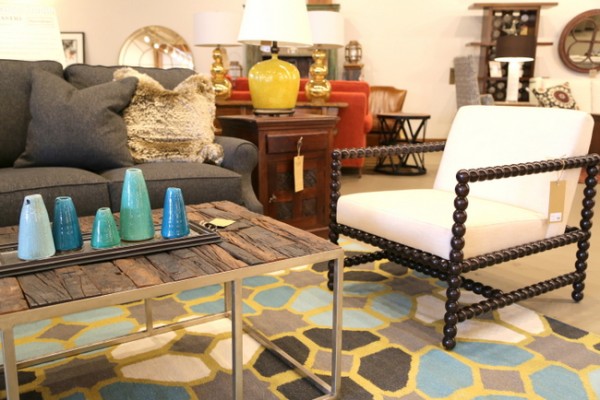 and more unique accessories for us to choose from!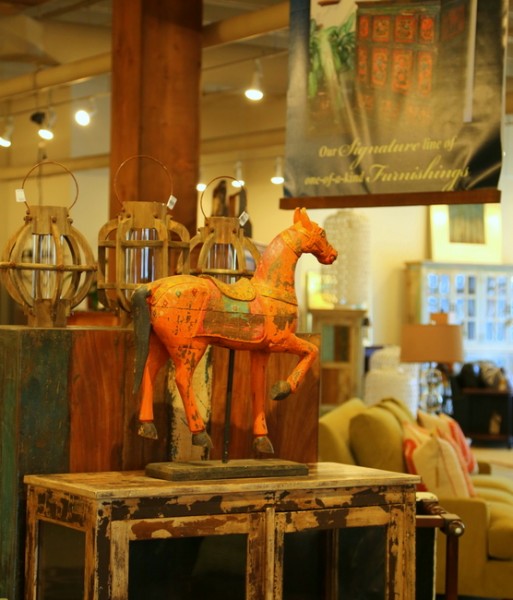 Owners Patrick and Merry Dougherty came in from Louisville to host the event.  They opened the Nashville store 15 years ago and have always been clear on their mission for Merridian – to offer unique, eclectic furnishings and decor from all over the globe at a great value.  Patrick and Merry travel to Mexico, Eastern Europe, Asia, and beyond to buy directly from artisans – often items that are made from recycled and reclaimed materials.  90% of the upholstered pieces in Merridian are made in North Carolina.  The Doughertys have stayed true to their vision, and they still only buy what they truly love themselves.  Here I am with the lovely Merry Dougherty: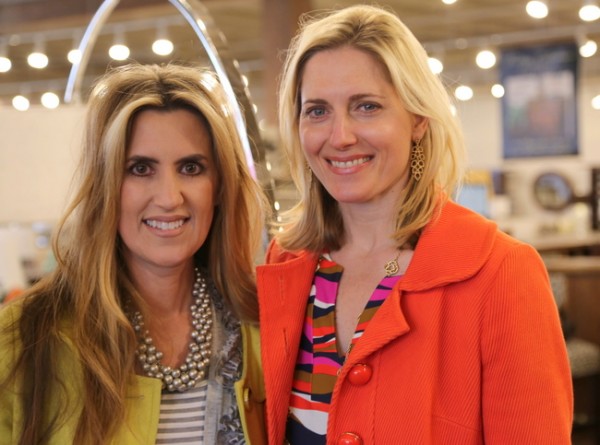 Kristie Barnett & Merridian's Merry Dougherty
Here's the Laurie Smith connection:  the home that Laurie renovated in her 2005 book, Discovering Home with Laurie Smith, previously belonged to Merry's family.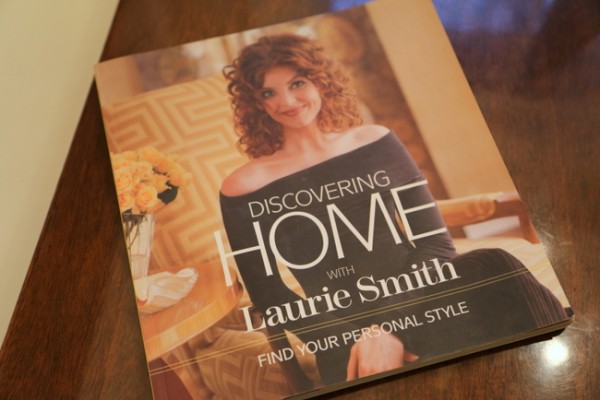 At the Merridian event, Laurie dished with us about her years on Trading Spaces, the show that was generally credited with sparking a nationwide interest in home decorating and improvement television shows in the United States.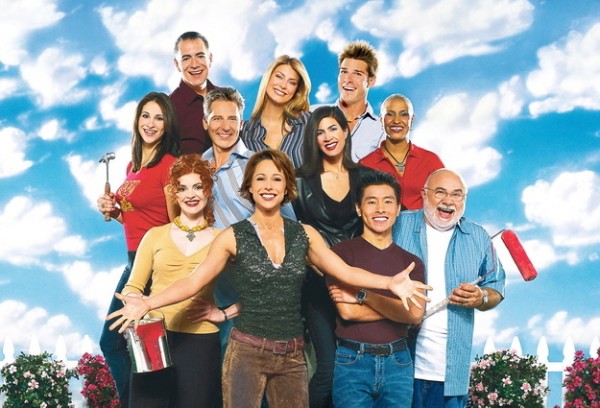 The show ran from 2000 to 2008, and required neighbors to trade houses and redecorate one room under the direction of an interior designer. Laurie shared that in the beginning, before they had cell phones and good affordable decor available at stores like HomeGoods and Target, she and the other designers made calls from phone booths and ran around unfamiliar towns to find Home Depot, craft stores, and flea markets in an attempt to cobble together a "designer" room for under $1000.  Laurie will never forget the time when her room design resulted in a homeowner so upset with the outcome that she physically tackled her neighbor on camera as the designers watched on in horror.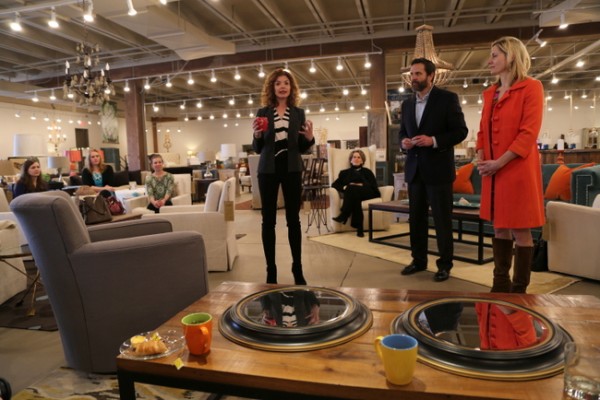 Laurie Hickson Smith at Nashville Merridian's Grand Opening 
Laurie started out in broadcast journalism, but soon rerouted and went to design school in New York at 26.  After starring on all eight seasons of Trading Spaces, Laurie went on to design lighting for Quoizel and fabrics for Hancock.  She's currently starring in her most important role – proud soccer mom to her two school-age children.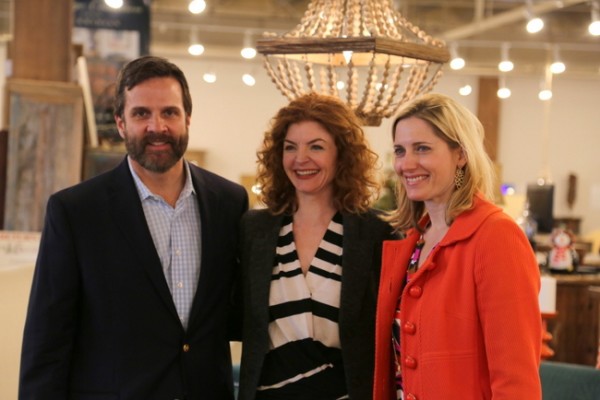 Laurie Smith with Patrick and Merry Dougherty
Laurie is a true Southern Belle – poised and lovely, yet as kind and down-to-earth as you could imagine. She's the kind of girl I'd love to just hang out with over a cup of hot tea, talking kids and paint color combinations.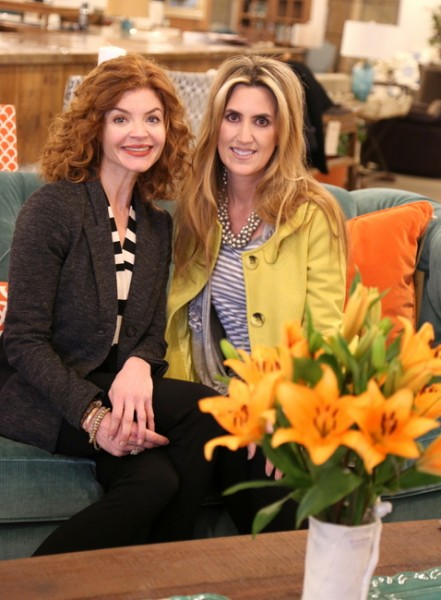 Laurie Hickson Smith of Trading Spaces and Kristie Barnett, The Decorologist 
My memories of Laurie Smith on Trading Spaces include her signature color orange, how she liked to build a room around a particular inspiration piece, and her aversion to ceiling fans (preach it, sister!).  She was sweet enough to sign her book that I bought of hers years ago, in the beginning of my career in the design industry: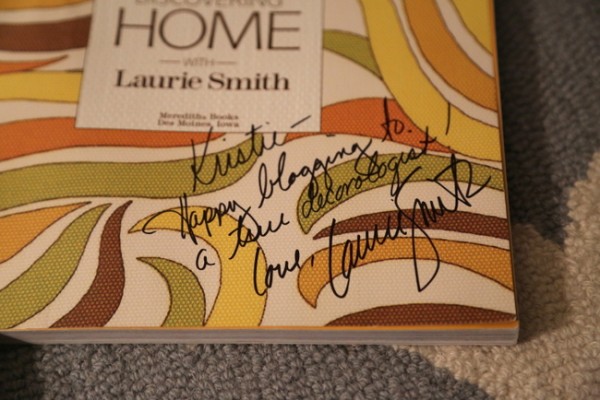 autographed book by everyone's favorite Trading Spaces designer, Laurie Smith
Laurie shared how Merridian has been a real pioneer in the furnishings industry by using repurposed and reused materials.  They receive containers of goods every ten days from all over the globe, straight from the makers in order to insure the value Merridian is known for here in Nashville.  Laurie recommends that any homeowner can update and revitalize their space with fantastic lighting, new throw pillows, or a unique accessory to spark the imagination, all of which were showcased at Merridian's beautiful new store.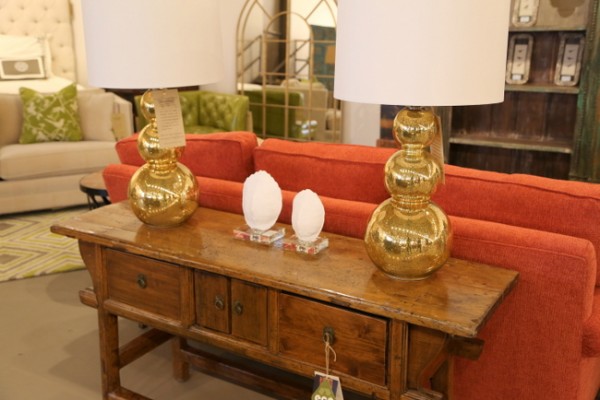 Glenn Simmons has been Merridian's Nashville manager for 13 years.  He and his staff have mastered the art of providing great service without employing hard sell tactics to their loyal customers.  Here are a few of the lovely designers that are always ready to help, but are happy to let you browse and look on your own if you'd prefer.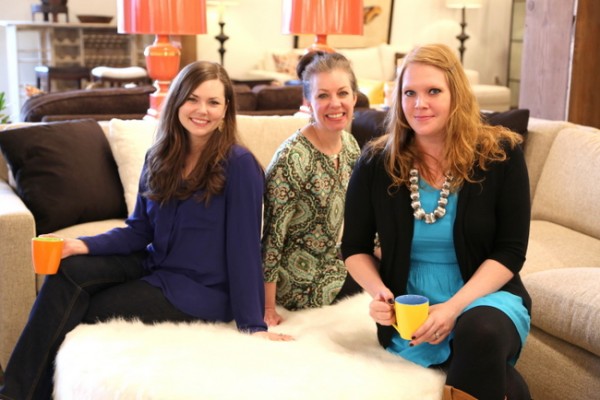 Cassie, Laurel, and Melissa
Merridian Home Furnishings new address is 2909 Sidco Drive, Nashville 37204.  They are open from 10 – 6 Monday thru Saturday, 1-6 on Sunday.  Tell Glenn I said "hi!"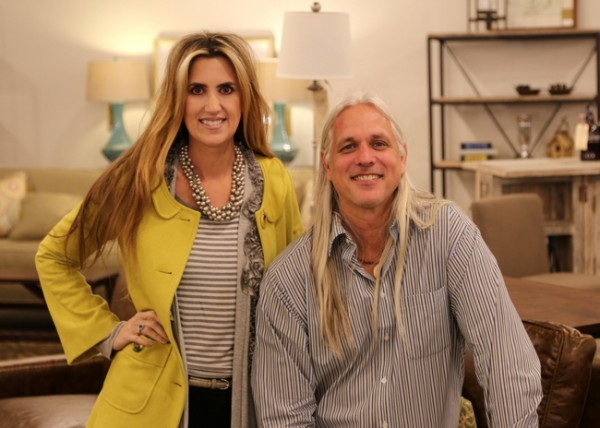 Kristie Barnett and Merridian's Nashville Manager, Glenn Simmons
Ok, I can't resist posting one more photo of me and Laurie – hope you don't mind!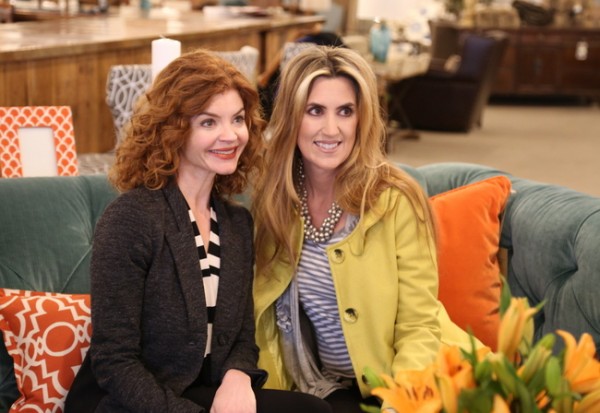 Now tell me – wasn't Laurie your favorite designer on Trading Spaces, too?
Share this Post