Things are moving along well in my assistant's home makeover that began a few weeks ago. We started with fresh, new paint colors and just the right color placement to update the entire house. Then we chose a new sofa, a pair of upholstered chairs, a new dining table and chairs, and a sideboard. The sofa has been delivered: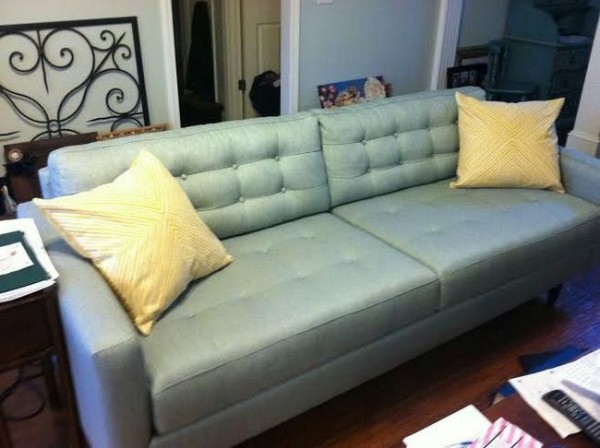 new sofa 
Once we decided on the upholstered pieces, it was time to choose rugs – one for the living room conversation area and one for the entry.  I found a few options for the living room that I knew would work, and I'm happy that both she and her husband chose this one: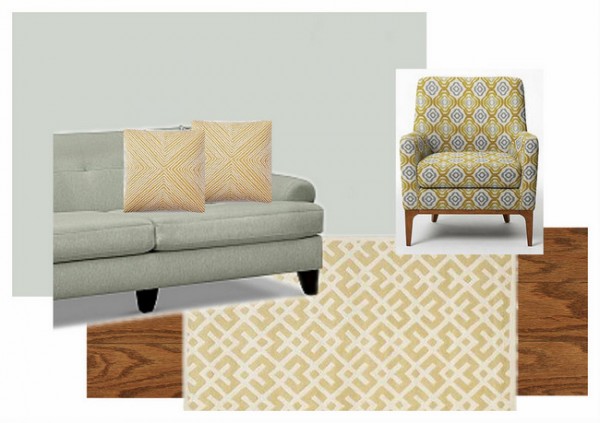 Living Room Inspiration Board 
She was deciding between two chair fabrics that I had chosen for her – do you like the one she ultimately chose?  Those chairs should be ready in a couple of weeks.  This was the gold-yellow entry before we got started with painting: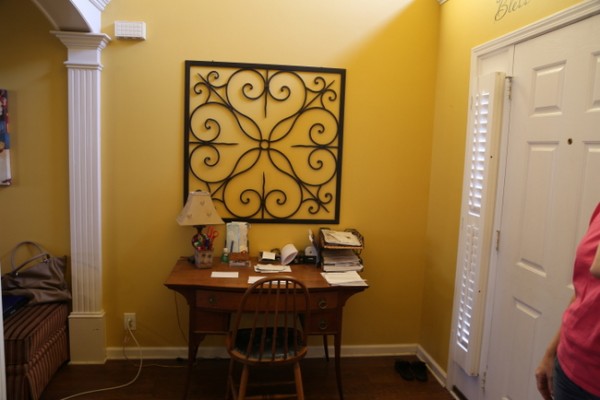 entry before
Allison's mother passed away a few months ago after a long battle with cancer.  It was very important for her to use this blue vintage hutch that belonged to her mother, which was really a great inspiration piece for the new color palette for the house.  I absolutely LOVE this piece: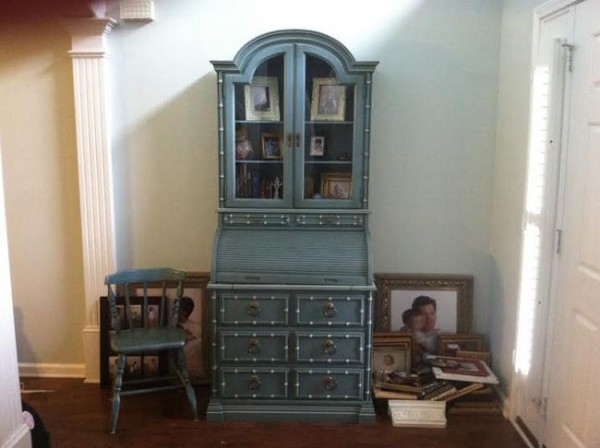 blue vintage hutch in the newly-painted entry
Below is the rug I chose for Allison's entry.  Most people skimp on entry rugs, and small ones can look like a bath mat!  I chose a 4×6 so that it will make a statement instead of looking like an afterthought.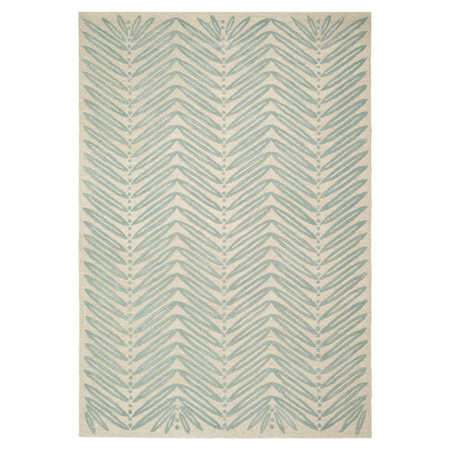 entry rug 
Allison ordered both rugs on Saturday, so hopefully they will be in by the time her new chairs are delivered.  Here is the vaulted ceiling in her entry in it's "before" state: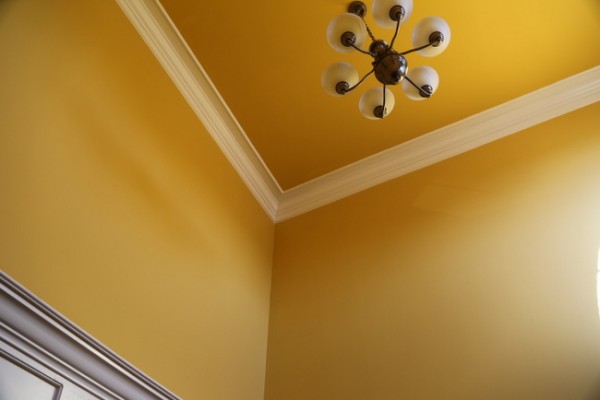 entry ceiling before 
I hate to see a ceiling with crown molding painted out the same as the walls.  It creates a striped effect and just seems lazy to me.  This is what the entry ceiling looks like now: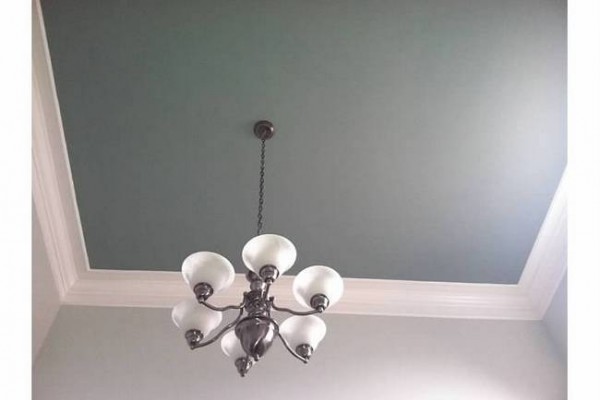 entry ceiling with new color scheme
I love it when a plan comes together!  When all of the major pieces are delivered, Allison and I will do some power shopping for new lighting, pillows, bedding, and a few interesting accessories.  She has a lot of art and family photos she wants to use, so we probably won't be purchasing new art.  But I have a feeling we will be painting quite a few existing frames . . . 
Share this Post