One of my favorite new clients and her husband just bought a large 1970's home with TONS of potential. The architecture and floorplan of the home is amazing, but because it was built in the 1970s, there are a few quirky things we are going to have to work on.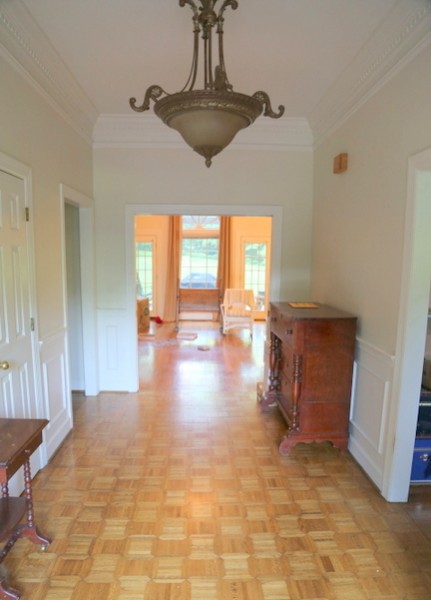 before 
While I love, love, love the wood parquet in the entry, the massive boob light just has to go.  It threatens to impale their small children whenever they run through this space.
big, scary boob light
All of the hardware in the home – door knobs, hinges, light switches – are currently brass.  And this beautiful chandelier in the dining room has an antique gold finish.  My client asked if we should replace the chandelier below, and I said NO!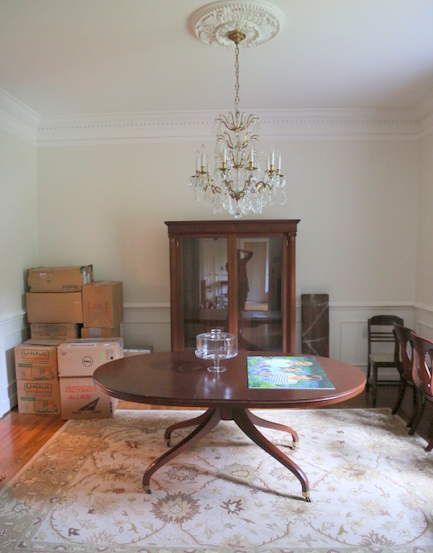 antique gold chandelier
I knew there was a way to bring my client's home up-to-date without ripping out all the light fixtures and existing hardware.  Last week, we spent some time shopping for lighting and decided on this updated fixture for the entry, except we ordered it in a different finish – winter gold.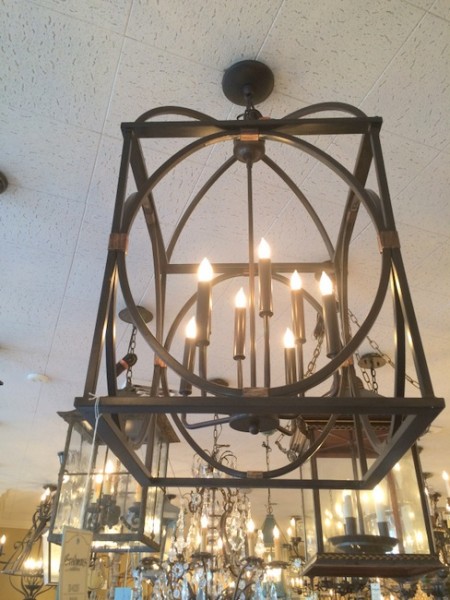 new entry lighting from Graham's Lighting
The finish you see in the photo is an iron one – winter gold is a blend of gold and silver (some call it champagne), and it will work beautifully with the existing hardware in her home.  The finish looks like this: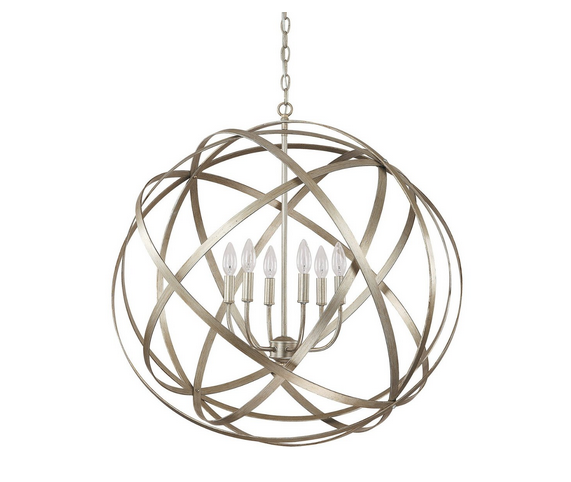 winter gold finish on Capital Lighting pendant
While gold finishes are trending, they are a bit different than the cheap gold finishes we saw 1970 through 1990.  The new gold finishes are a bit toned down, or else they are full-on brass that are paired with so much modern that you know it was chosen on purpose to make a statement!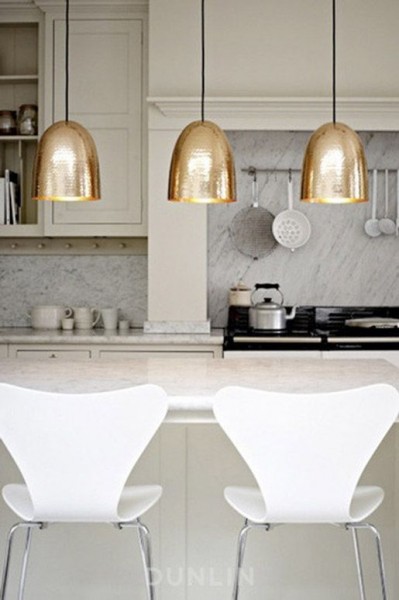 via Pinterest
So don't despair if your home is filled with gold doorknobs and antique brass chandeliers.  You can update the whole look by changing out a few of your dated light fixtures with those in a winter gold finish.  And PLEASE, start with replacing the boob lights.