I see it all the time:  rooms that lack balance.  When your furniture is not balanced, the whole room feels off-kilter.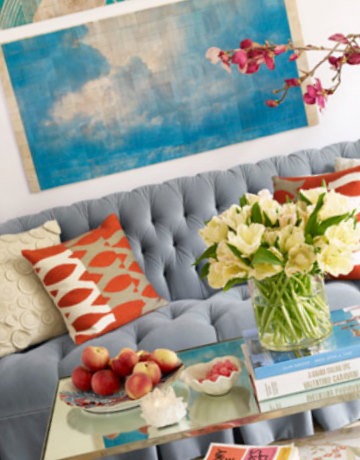 Here's a good example off an off-kilter room I worked in last week.  From this angle it didn't look so bad, in regard to furniture placement.  There wasn't a lot of color in the room, obviously.  First of all, I suggested we move away from the paint color that looked a bit like a band-aid.  Sorry, but pinky-beige is not your friend.  Just ask Color Expert Maria Killam how she feels about pinky-beige!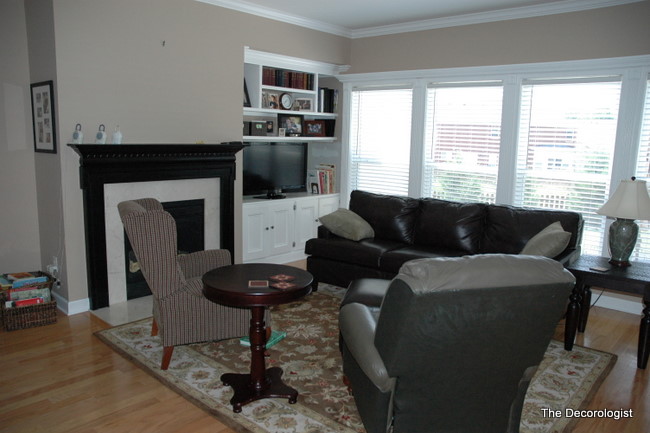 Before
Ok, now let's look at the room from another angle.  This is how it looks from the kitchen.  This is a tricky room – you have to have enough room to walk through on the left to get to the master bedroom.  The bookcase to one side of the fireplace sure doesn't help with the balance issue.  My client tried to even things up by placing a console with a mirror on the left side of the room.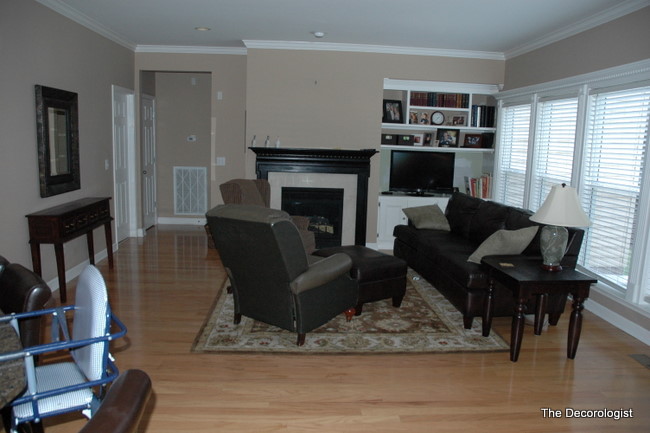 Off-Kilter Furniture Placement
First things first – the paint changed to a more current neutral – no more pinky beige!   Then we evened things up a bit.  The fireplace is now the focal point and one of the chairs was changed out with one from the bedroom.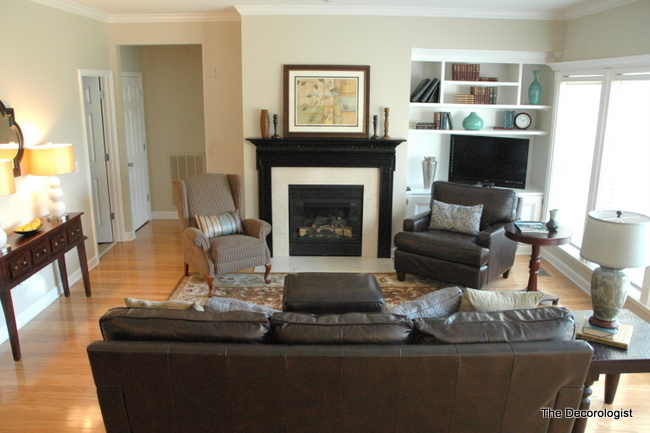 Living Room After Paint and Rearranging
Even though the sofa now floats in the room, this arrangement opens things up and makes the conversation area more welcoming.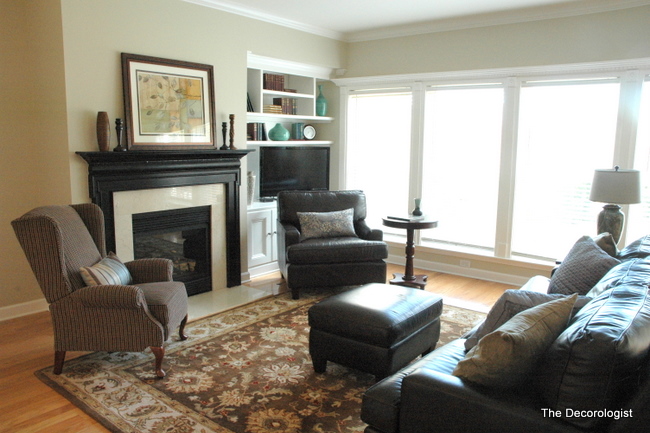 Living Room After The Decorologist
Adding visual weight and interest with a pair of lamps and quatrefoil mirror on the left side of the room helps even out the bookcase, which is also styled up a bit.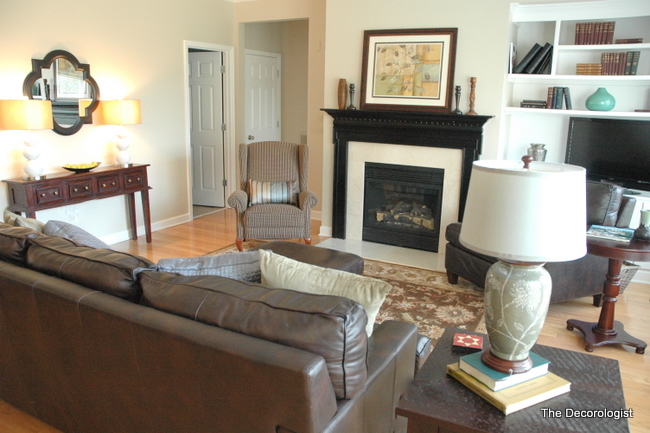 Living Room After
This room is part of the finished product of my latest home staging project.  I'll be posting the entire house on The Decorologist Facebook page later this week, if you'd like to see more.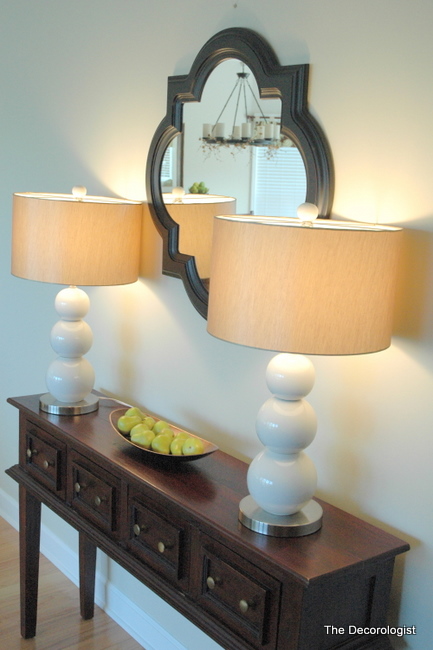 Home Staging is all about psychology and perception.  Do you think that potential buyers will feel as though they could move right in and make this house a home?  I'd love to hear what you think.